The story with the message attached; How I Was Raped appeared on my screen. While many would think a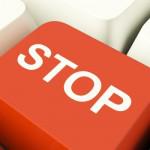 Credit
story like this was alarming, sadly its become an everyday occurrence to me.
I run a group on Facebook for mums, I never thought the group would reveal such hidden depths. Mothers from all backgrounds and ages reveal their haunted pasts in the hope of helping others.
How I Was Raped;
Sharing how I was raped experiences is difficult, its a part of your life many wish to forget, hide away. Unless you have been raped, you can not begin to understand the devastating long lasting effects this has upon your life.
Many are under the impression that rape happens by a complete stranger, you are attacked and then raped, you phone the police and then they are arrested and go to prison. I hope the rape stories shared on the blog will show you, that this is not always the case.
What if the person who rapes you is your father, your step dad or a friend? What if you are as young as 5 years old when your daddy creeps into your room one night and rapes you? Are all rapes reported, are they taken seriously and is justice ever done? What if you are too afraid to speak out? This never happens right? Wrong. This happens everyday in someone's life.
While rape is never an easy topic to speak about, I want to highlight some of the How I Was Raped stories on the blog to give you pause for thought.
He Threatened To Rape Me If I Didn't Stop Crying

It is lonely when your recovering from childhood abuse on your own

How can I keep a rapists child ?

Dad raped my 5 year old sister

My Step Dad Raped Me When I was 9
You can read more How I Was Raped experiences on the blog.