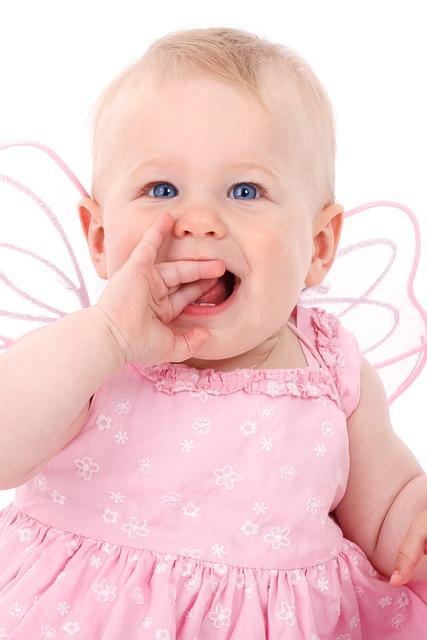 How I named my Baby?
Being a Mommiiee can be really thrilling…..Especially when it happens for the very first time in your life and you have a big list of things-to-do on your cards. In short you crave to be the Best Mother in the World. My delivery eve was spent on watching "Life of Pie" and celebrating my brother's birthday. The BIG DAY happened on a wintery afternoon of 15th December, 2012. The best part was the line which will forever ring in my ears, "It's a baby girl". Ahhh….my joy knew no bounds, it was like a dream come true!!!
My 9 months of patience waiting had finally come to end, as I kissed my little pink princess on her delicate tiny cheeks. She was the most beautiful soul I had ever laid my eyes on. God had blessed me with the world's precious gift and concluded that his surprises are purely incidental and matchless. Any resemblance to the family members is entirely intentional too.
The hospital days were like "When will this come to an end?" when I was already aware of the fact those 3 days of stay was preset. I could only have those plain dalia khichdi, moong dal khichdi, kadhi etc despite of the fact that this was the moment to celebrate with goodies and balloons which of course, my family did but sob…sob… I and the baby were left out.
Christening of the baby took place in the hospital itself with a name which followed as soon as she arrived. It was established that my months with the various name finder sites in Google was a complete waste of time because none of the shortlisted names were of any help. In the hospital, the first name we googled was Jia and there JIANNA appeared, we locked on this name as it carried a beautiful meaning.
It was a quick a decision without any second thought. Most of them thought that since it is a clear combination of I and my hubby's name (Jins + Anjana = Jianna) it must have been a conscious decision, which honestly was NOT. Its just that everything fell at its proper place, doesn't that sound good???
Jianna means God is Gracious and yes, he indeed is……MILLION THANKS to all his blessings much more than I deserve!!!!!!
The name Jianna has Italian roots and it also has its connection with St. Gianna Beretta Molla, who is the patron saint of Mothers, Physicians and Unborn Children of our Catholic Church.
We baptized her on 2nd March 2013 at Rosary Cathedral Church, Vadodara where she was officially named "Jianna Jins", her Godparents are my In-laws. The Baptismal ceremony was a small family affair with a cake cutting titled "Welcome Jianna" followed by an amazing Photo-Shoot and finally a delicious Non-Veg platter for Lunch.
Girls, I would love to know, what have you named your baby and how was your name finding journey?
Come and lets share our experiences…..