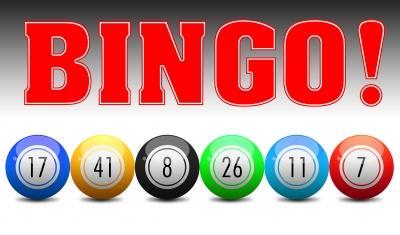 You have most likely seen a tonne of adverts for those dating sites on TV – the one's that promise that thousands of singles have met their soul mates and lived happily ever after. Like a lot of women in their late 20's, I let myself be talked into joining a few online dating sites. My friends were evidentially sick of me cursing the race of men after a very bad break up and convinced me to give it a go. But it wasn't through this medium that I ended up finding my soul mate – I can actually credit that to online bingo!
It sounds mad, but it's true! I am a real life example of how chatting online can eventually lead to love, but it wasn't in the most conventional way. I have always been a massive fan of bingo. My gran used to take me to our local bingo hall when I was little but of course I had to sit on the side-lines and watch her and her friends daub the numbers. When I was old enough to play, I jumped in feet first and have been addicted to the thrill of bingo since!
Of course the natural progression for me was online bingo, and I started playing this a good few years ago. I had been a member of one great site for years, but I thought it was time to try and find some new bingo sites – a little change of scene. There are tonnes out there, though, and I have to admit I found it a bit tedious trying to find the best one. That's how I ended up finding bannasforbingo.com. I was drawn to this site because of the funky name and the cute little monkey mascot, but perhaps there was a higher power in charge, because had I not found Bananas for Bingo, I would never have met my husband.
I was still frequenting online dating sites, but nothing had ever come of it; I was always too shy to actually meet anyone in person! Eventually, It was within an online bingo site that I met Scott! We got chatting whilst we were daubing off the numbers and eventually exchanged email addresses and added each other on Facebook and the rest – as they say – is history! We were chatting online for a good few months before I eventually plucked up the courage to meet him, and a year later we were engaged! Now we have been married for 2 years.
Seeing as we are both such big fans of the game, we love nothing more than discussing cool new sites and just sitting together and cheering each other on through the games! So remember ladies – just when you think that all hope of finding that special someone is gone, don't give up!