When it comes to beauty devices, they either work or just a gimmick, nothing in-between. So in this Foreo UFO review, I will tell you everything I have observed from using this beauty device and answer the common questions I received when I posted this on my Instagram Stories: How does it work, is it really effective and is it worth buying?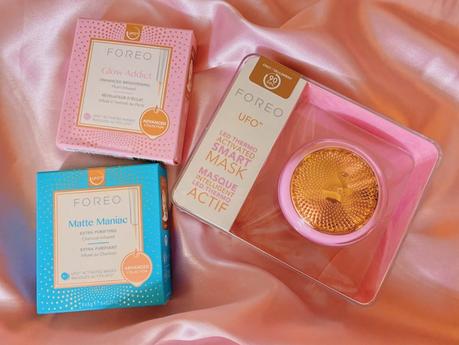 This is the full UFO package that Foreo kindly sent me to try.
WHAT IS IT?
Foreo UFO may resemble a UFO toy (as told by my friend when he saw my IG stories) but it is a complete facial treatment using quick and effective LED light therapy and advanced Hyper-Infusion Technology combined with UFO Activated Masks that were formulated in South Korea.
The "Hyper-Infusion Technology" combines heating, cooling, and T-Sonic pulsations. So instead of a 20-minute mask, you'll get a full facial treatment in just 90-seconds.
WHAT'S IN THE BOX?
The Foreo UFO and the activated masks are sold separately. But inside the UFO box, you'll get one "Mask My Day" activated mask which is infused with Hyaluronic Acid and good for all skin types. You will also get a stand where you can put your UFO, a USB charging cable, and a couple of papers to tell you about some stuff about your device and where you can download the Foreo app.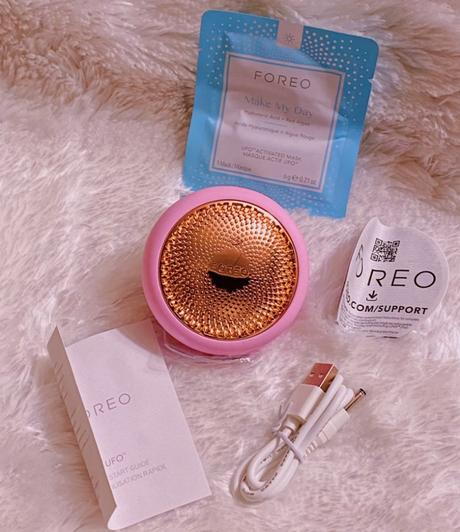 HOW DOES IT WORK?
To make the Foreo UFO work, you need to download the Foreo App (both available for iOS and Android), and a Foreo Activated Mask. I have a full demo below:
Basically, you first have to secure the mask on the UFO device, press it, and connect to the app via Bluetooth. Once the device starts the treatment, gently glide the UFO across every area of your face and neck, distributing the essence evenly. When the treatment ends, gently pat the remaining essence into your skin, and seal it with your preferred moisturizer.
FIRST STAGE: The treatment starts with the Thermo-Therapy Mode (heating) that preps skin and enhances the skin's absorption of UFO Power Activated Masks' ingredients.
SECOND STAGE: Next, the T-Sonic Pulsation starts. It stimulates blood microcirculation and better absorption of products, facilitating skin renewal.
LAST STAGE: On the last stage, the Cryo-Therapy (cooling) happens. It refreshes, and instantly lifts and firms skin, shrinking the appearance of pores and puffiness.
While all these three happen, the LED Light Therapy happens too. The lights (red, green, blue) that will appear depends on the activated mask that you will use because they provide targeted photofacials to rejuvenate skin.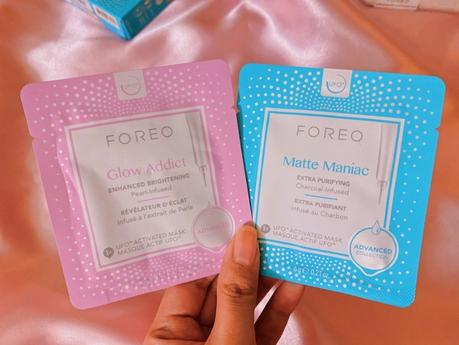 These are the Foreo Activated Masks I use with my UFO. You can buy them per pack, each contains 5 pieces of the mask.
MY THOUGHTS
The Foreo UFO is very cute and fits just right on the palms. Using it really feels like you're having the same facial treatment from skin clinics but in the comfort of your home. This is really important for me right now since I want to lessen my trips outside of the house, so less exposure to the coronavirus.
And to answer many people's questions, does it work? I say yes. It does work. I have used it a total of 4 times so far in a span of 3 weeks, and I can already tell my skin has improved. Yes, I still have dark spots acne but look at my skin tone and texture, even the skin analyzer app TroveSkin told me my skin has gone from average to good.
The Foreo UFO with the activated mask fully hydrated and moisturized my skin thus resulting in better skin tone, texture, and less visible pores shown on the blue dots from my skin analysis. And thanks to its Hyper-Infusion Technology, my skin got the full benefits of the masks' ingredients.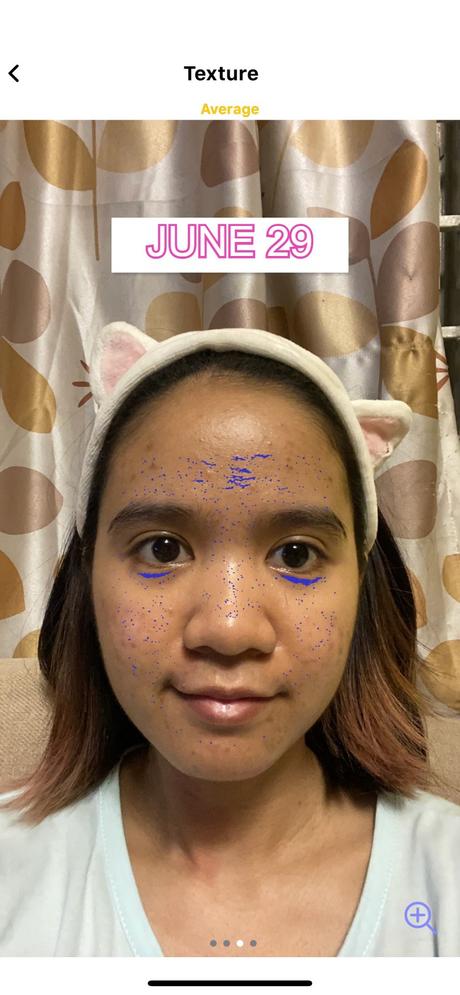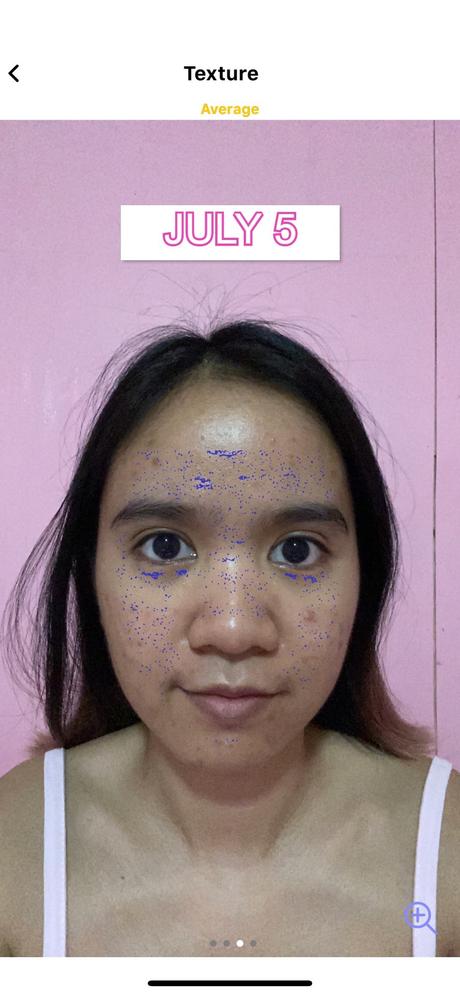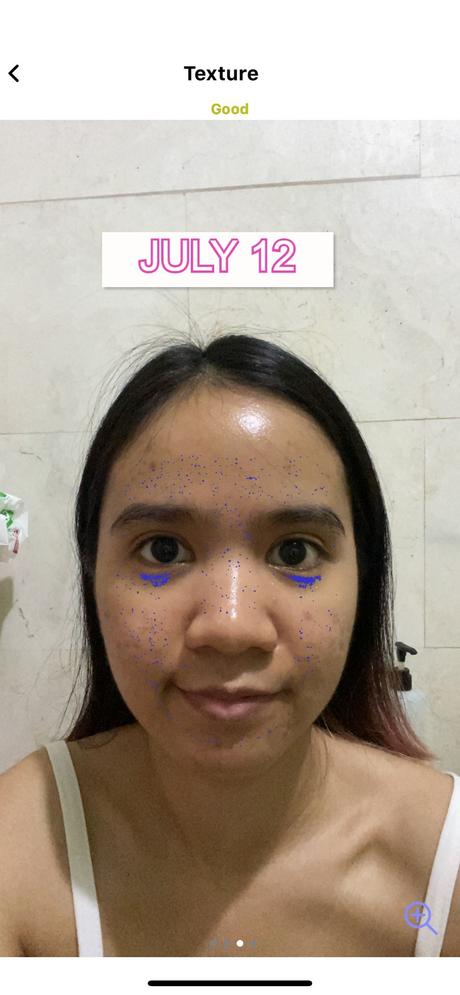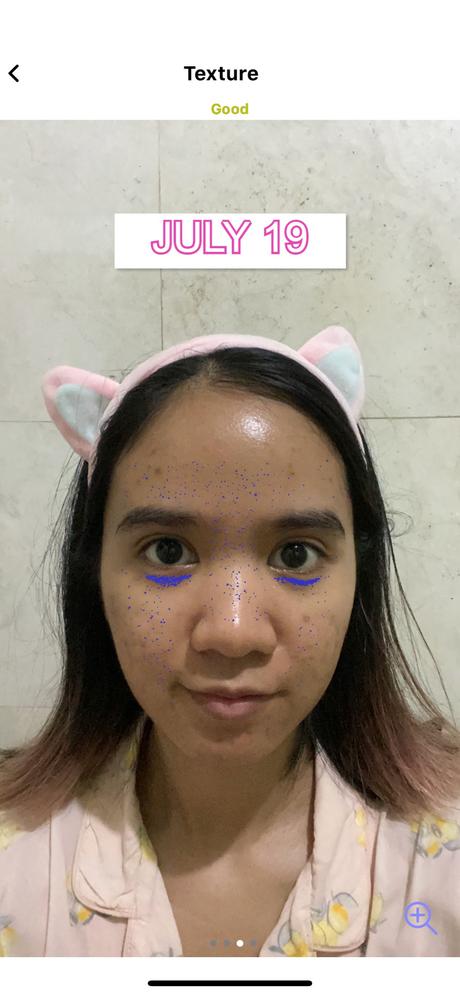 So, is it worth buying the Foreo UFO?
This is the most asked question when I announced in IG that I will do a Foreo UFO review. And my answer is, yes it is worth buying if you have the budget for it. I swear, I tried a handful of at-home facial treatment devices from an LED mask to many types of rollers, but I only got actual visible results from Foreo.
Also, I learned how to hack this device. If you run out of the Foreo Activated Mask, you can still use the UFO with other sheet masks you like! I will do a separate post about it next week.
WHERE TO BUY?
You can buy the Foreo UFO and activated sheet masks in these stores:
What do you think of my Foreo UFO review? Have you tried any products from them? Also, stay tuned on my post how to hack this device and for my Foreo Bear review too.
**I received one or more of the products mentioned above for free in the hope that I would mention it on my blog. Regardless, I only recommend products I use personally and believe will be good for my readers. All thoughts and opinions are my own and not influenced by the brand or its affiliates.