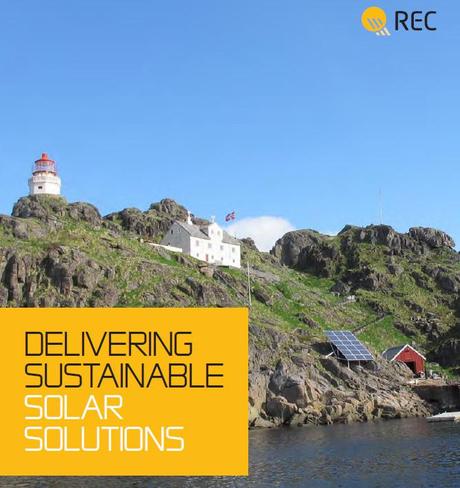 How efficient are solar panels and how much energy do they need to be made?
Tim Evans from Ace Energy for Plumbing, Heating and Renewables –  www.ace-energy.net - has sent us some PDFs on Solar Energy produced by a Norwegian company called REC - www.recgroup.com.
REC state that "Reducing energy consumption and increasing energy efficiency with cost-effective renewable energy sources are now more important than ever. Solar energy is an increasingly competitive solution able to meet this global challenge. With control of the complete value chain, and an uncompromising focus on quality, efficiency and operational excellence, alongside strict adherence to environmental standards, REC is leading the way towards this goal. Through continuous innovation REC maintains a leading position in the industry, working to ensure solar solutions deliver sustainable value."
The information sheets are clearly manufacturer produced, but very interesting and positive if you compare their payback time with the payback time for Nuclear, at best 50 years, and with waste being active for centuries.
The REC downloads include information on:
The Solar Value Chain
Lifecycle Analysis
Energy Payback Time of One Year
Reducing Waste in Product Design
Reducing Energy Payback Time
Download the REC Sustainability sheet >>
Download the REC Reducing Energy Payback Time sheet >>
Download the REC Commitment to the Production of Clean Energy sheet >>