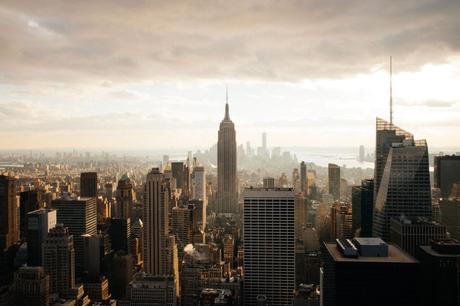 A report from the research company Clovr suggests that crypto currency and blockchain technology is increasingly becoming used as a channel for remitting international payments. This is mostly due to the predatory practices set up by banks and money transfer providers who charge high amounts of money for their services.
Remittance is a common practice around the world where people who work outside of their home country will regularly send money to their loved ones back home. The latest projection by the World Bank puts global remittances at a high of $596 billion in 2017; of that number, $450 billion was sent over to developing nations.
These billions of dollars in yearly transfers are nothing to scoff at, and money transfer services as well as banks have been taking advantage of this lucrative market for years. But because of the development of blockchain technology, crypto could disrupt the remittance industry in huge ways by providing cheaper, faster, and easier ways to transfer money.
There's also the fact that these estimates by the World Bank can become understated because of the large amount of transactions that go unnoticed by government agencies and the tax authorities who are responsible for tracking remittance payments. This is all from a projection of a mere 10% of a migrant worker's income that gets sent back to their families around 6 times a year.
Doesn't sound like much, does it? But the reality is that these payments will account for a staggering amount of money that makes up anywhere from 50% to 80% of their family's annual household income back in their country of origin.
Astonishingly, in some cases, repatriated earnings account for over half of the total value of a nation's foreign capital inflows, overpassing foreign direct investments in those markets. Looking at the numbers, the remittance industry is a much-needed method of capital in-flow for nations that have smaller economies and don't usually get the attention of larger markets.
For these people, the money that is earned and sent via remittance is an essential part of everyday survival, so it goes without saying that if they can find a more affordable way to send money then they will – and the savings are well worth it. For example, if you look at the fees attached to sending $500 abroad you'll see that banks on average charge 10.41% for this kind of transaction while a post office could set you back $34.
On top of paying these exorbitant services fees on what be a straightforward electronic bank transfers, another huge concern facing overseas migrant workers is the fact that it is difficult for them to use traditional banking channels. Whether they don't have enough savings or a reliable credit history, banks will often deem them unworthy of the time it would take to set up an account for them.
Consequently, migrant workers are forced into even smaller corners, often resorting to the black market or high-rate money transfer services to get their money back to their loved ones.
Hopefully, as cryptocurrency gains legitimacy worldwide and becomes more secure and available, migrant workers will have more options when it comes to how they send their money back home.