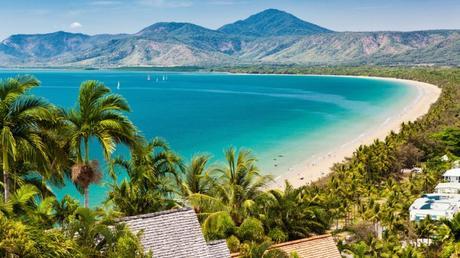 Hervey Bay is great for whale watching, fishing, bird watching and many other entertaining activities. So, are you planning to go to Hervey Bay? Avail car, bus, train or air and  visit this spot with your family. Here you'll get an idea on how to get to this place.
By Air
There are two main airlines, which service Hervey Bay. They are direct flights that operate from Brisbane and Sydney. However, if you stay outside the country, you need to directly fly into Sydney International Airport or Brisbane International Airport.
If you want to start from Sydney, you can take a flight from Virgin Blue. It is available everyday. Fares undoubtedly differ; however Virgin Blue is quite reliable & their flight arrives daily in Hervey Bay at morning. Always check out the Virgin website because the time for departure and arrival sometimes vary according to the time of the year.
If you want to start from Melbourne, you'll first have to go to Sydney for catching the Virgin Blue flight. You can even go to Brisbane connect by Qantas Link.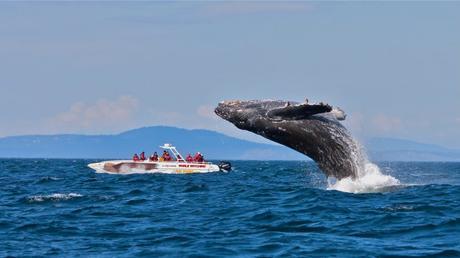 Car
It would be an easy and a pleasant drive if you plan to travel by car. This is because Hervey Bay is just 3.5-4 hours drive from northern part of Brisbane. Once you depart from Brisbane on Bruce Highway you will stay on it until and unless you reach Maryborough. From here it is just 30-40 minutes to Hervey Bay.
When you're traveling to Hervey Bay from Brisbane, ensure to refill your fuel tank in northern suburbs. Why? Because fuel price usually rises when you get closer to Hervey Bay. Moving from the north is also an easy affair.
No matter from where you're coming from south or north road is good throughout and traffic flow is also good.
Bus
If you're traveling from Brisbane or north of Queensland to Hervey Bay, road coach is a good option. Premier and Greyhound have several coaches running all over Hervey Bay at different times each and every day. But, all coach services are not direct and some move off to some places such as Rainbow Beach. Until and unless you're looking for a scenic route you can travel on buses that operate in direct route to Hervey Bay.
Train
If you want to travel by train from Brisbane or northern part of Queensland, Queensland Railways can be your choice. They operate every day. rain service is very popular & bookings are important.
Once you reach Hervey Bay, straight go to Arlia Sands. Arlia Sands is providing special offers to tourists booking their apartments for accommodation. Just book their one bedroom apartment to get the offer but make sure to book it in advance. For one night, they're charging $165 and for two nights it is $290. When you'll arrive, you'll get a bottle of wine, a box of chocolate flowers, massage for two for $100 for an hour.