Self-esteem can influence your successes and quality of life. High self-esteem gives you the courage to try out things that are outside of your comfort zone, consistently believe in yourself, and make healthier choices for your overall health and wellness. High self-esteem can be your ticket to seize more opportunities as this will help you recognize your unique character, skills, and qualities.
However, since not everyone is happy with their physical appearance, people are investing in cosmetic surgery to help them improve their self-esteem. Your self-esteem is influenced by your body image, which means that if you're unhappy with your physical appearance, your self-esteem will dwindle.
If you're not satisfied with your physical appearance, consider getting cosmetic surgery as it can help you improve your self-esteem through the following:
1. Change Your Body Image
As mentioned, your body image and your self-esteem are tied to each other. Having negative feelings and thoughts about your physical appearance can result in poor self-esteem.
Getting cosmetic surgery from a reputable clinic such as The Victorian Cosmetic Institute will allow you to change your body image. If you were always insecure about how your nose looks, you could get a nose job or rhinoplasty to improve the function and shape of your nose. For women who don't like the appearance of their lips, getting fillers is an appropriate solution.
One of the most obvious benefits you can enjoy from cosmetic surgery is the ability to change your appearance. This can result in better confidence and more motivation to live life to the fullest.
2. Remove Any Unwanted Features
While some people only want to enhance the features of their bodies, others would be happier if they can completely remove certain deformities, blemishes, and imperfections from their bodies. The latter is especially true for individuals who can't maintain a healthy lifestyle.
Since lack of sleep can be related to weight gain, it's common for individuals who have a hectic schedule to undergo cosmetic surgery. These people don't have the time to get enough sleep every night, which is why they rely on cosmetic surgery to lose weight fast. Body lifts and tummy tucks are just two of the most common procedures used by patients who want to lose weight.
Aside from weight, cosmetic surgery can also get rid of scars caused by accidents or medical conditions. If you have low self-esteem because of keloid scars from a car accident, cosmetic surgeries can remove all of these permanently.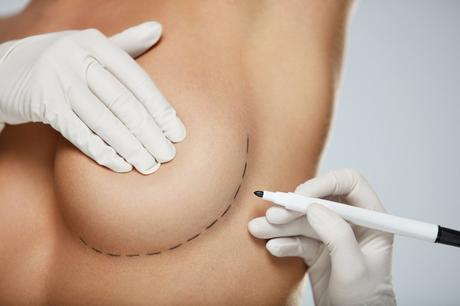 3. Help You Fit Into Old Clothes
Keeping some of your favorite clothes for years, and finding out that these no longer fit can be depressing. Not fitting into your old clothes can lead to poor self-esteem and in worse cases, to several mental health problems.
Cosmetic surgery can also improve your self-esteem because it can help you fit into your old and favorite clothes. If your clothes look ill-fitting because your breasts are sagging after giving birth, getting breast enhancements is ideal.
Wearing your old clothes can make you feel good about yourself and improve your mood. Over time, these can be the reasons why you'll see yourself in a more positive outlook.
Aside from these, having the ability to wear any clothes you want will make you feel desirable and attractive from the eyes of other people. All of these things can promote positive body image and improved self-esteem.
4. Creates Youthful Appearance
Every human being in the world goes through the aging process. Regardless of your diet and lifestyle, your skin will eventually change as you start to age. Wrinkles and other fine lines will begin to appear on your face. The older you become, the more prominent these effects are.
If age is the reason why you have poor self-esteem, cosmetic surgery can surely help. Cosmetic surgery can boost your self-esteem as surgical procedures are available to eliminate wrinkles and other fine lines on the face. Injection of fillers and Botox are two of the most common procedures used to get rid of any signs of aging on the skin.
Successful cosmetic surgery can restore your skin's youthful glow, making you look younger. After restoring your youthful appearance, you won't feel pressured about the aging process or the idea of getting older.
Through cosmetic surgery, you'll feel better about yourself regardless of your age.
Choose Carefully
There is a lot at stake when you choose to undergo cosmetic surgery. These procedures can significantly affect your self-esteem, mental health, and even your finances.
To ensure that none of these aspects deteriorate because of cosmetic surgery, make sure that an experienced surgeon facilitates the procedure inside a well-equipped clinic. Redoing any procedure is expensive, stressful, and sometimes impossible, so choose a surgeon and clinic wisely.