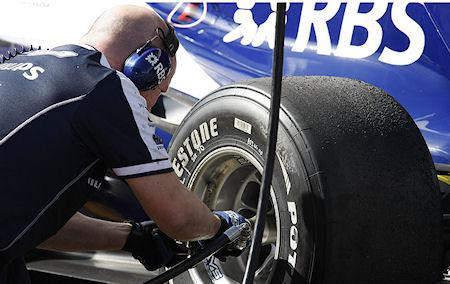 image credit
The Williams Formula One team has joined forces with Olympic gold medalist Michael Johnson in a bid to improve their performance on and off track. Michael Johnson Performance Inc, a company founded by the athlete, will focus on providing an intensive training programme for the team's pit crew, as well as conducting an evaluation of the team's training regime.
Since refueling during races was banned in 2010, pit stops have fallen into the three-second range and become increasingly crucial in a sport where every moment counts. Enter
Michael Johnson
. His firm will help Williams' pit crew build its speed, agility, strength and stamina to improve its peformance. Johnson, a fan of F1, says he's confident of cutting hundredths and even tenths of a second from their pit stop times.
The Presurfer