I was plowing thru the clutter recently, and came across an idea I'd jotted down on
the back of an envelope (most of my ideas seem to wind up on the backs of envelopes).
I decided to draw it up.
It was a visual pun on the unfortunate phenomenon know as the one-night stand.
It features a hat stand that only sees overnight use. By the time the sun comes up, its "occupant" is gone.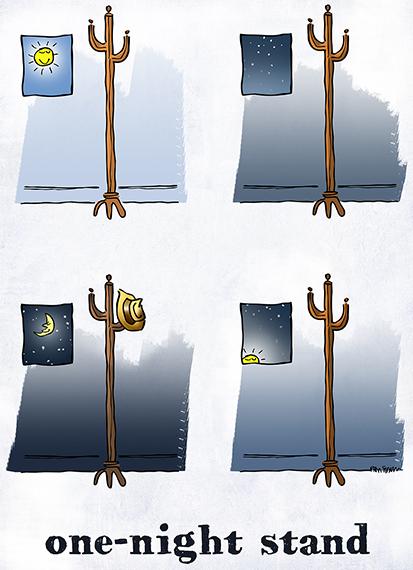 Here's the interesting part: as I looked at my scratching on the envelope, I had a much funnier idea. See if you agree.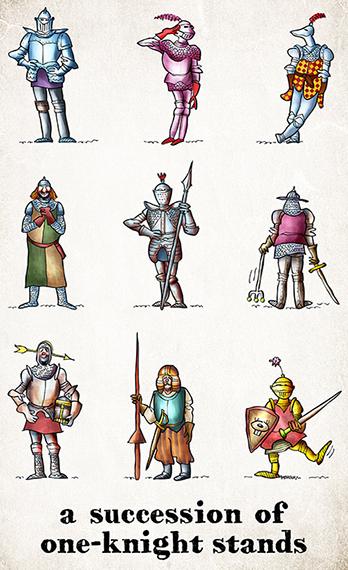 Scroll down for larger detail images.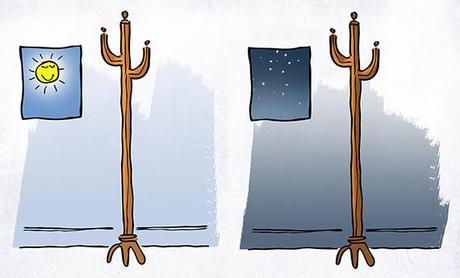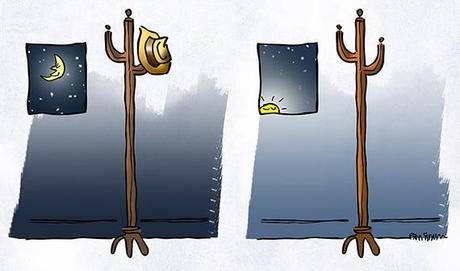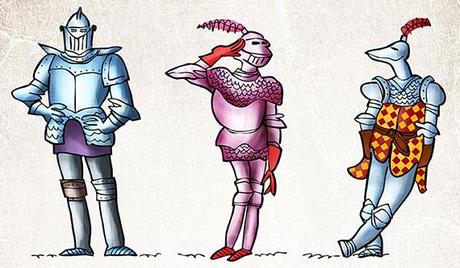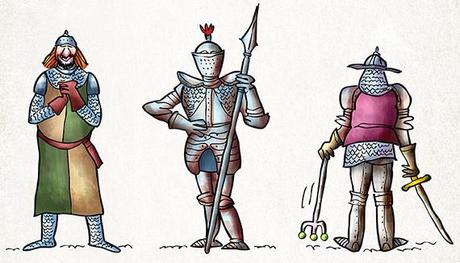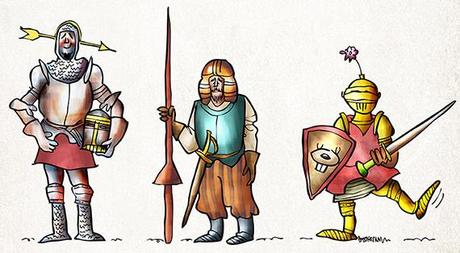 *  *  *  *  *  *  *  *  *  *  *  *  *  *  *  *

Do you think visual puns are funnier than verbal puns?
What is there about a suit of armor that always makes one smile?
Do you think I'll ever be knighted for outstanding contributions to illustration?
Hope you'll leave a comment.

If you enjoyed this post, please click the Like button below.
If you'd like to share this post with others, please click Tweet or Facebook or StumbleUpon or one of the other Share buttons.