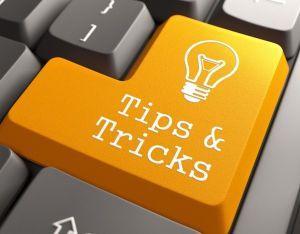 We have almost 15,000 members on our group Gurgaon Food Freak. This is a huge knowledge base, And when we asked them to share their household tips, we never knew we will dig gold. This is a huge repository of information that we would love to save for future discussions. The data was very extensive and it has been very nicely arranged and curated by our another member – Avni Sarit Bhatnagar.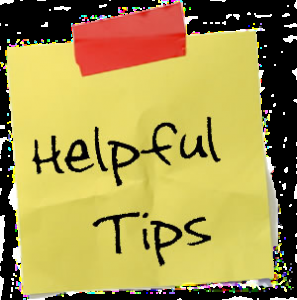 I am sure you will be able to use such family tips for your personal use and share it with your friends. Please add any new tips in the comments section so that this page becomes wikipedia of all household tips and tricks. Cheers!
Baingan ka Bharta
Shaista Iqbal – Before putting a baigan to roast make some gashes approx. 3 to 4 and insert cloves of garlic. They will roast with d baingan and give your bharta a lovely flavor.
Shalu Sahdev – While roasting baingan for bartha rub cooking oil on it , this will prevent its juice from dripping and won't choke your burner too.
Trishi Vaid – Add quarter tea spoon sugar to baigan bharta to enhances the flavor.
Anupa Gupta – Cook baingan ka bharta in pure ghee to enhance the flavor.
Besan
Renu Dheer & Anupa Gupta – Dry roast besan and keep in fridge. Add a spoon when almost done this to dry sabzi like shimla mirch alu, karela, bhindi, aloo ki sabji, torai etc.
Biryani
Shaista Iqbal – To put your biryani or pulao on dumm, cover the vessel with a double cloth when the rice is 3/4th done and then cover with the lid. Keep a heavy object on the lid and cook till done.
Bread
Surajit Sanyal – If the bread is too soft to cut-Just hold the knife close to flame & then slice the bread.
Broccoli
Renu Dheer – Brocolli goes yellow even in the fridge, So to avoid that, cut, blanch, drain, and cool nicely. It lasts longer this way. Add to your exotic soup and that exotic stir fry.
Chole
Renu Dheer – If you want your chole black there is no need to use tea bags. Add whole garam masala and all black masalas, such as rocksalt, bhoona jeera powder, amchur, dhaniya powder, garam masala powder n a pinch of meetha soda. Pressure cook. Cool n leave for an hour. You'll have yum dark chole.
Nidhi Jitin & Varsha Goyal – Pomegranate peel can be used to obtain darker color for white chole instead of tea leaves..tastes amazing !!
Jasmine Singh – While making chole, add some dry amla or tea bags while boiling to get the dark brown color.
Shaista Iqbal – Add dried amlas, little chana dal, a tsp of oil, and no salt when u put them to boil to have the black color.
Avni Sarit Bhatnagar – While boiling chikkad chole…..
Add khada masala like kali elaichi….tej patta…..kali mirch….. 1 tbl spoon tea and few drops of oil in a cloth and place dat cloth inside d cooker while whistling d choleys….
It adds aroma and taste to d choleys and u don't hve to use khadha masala later while making d gravy.
Aastha Saxena – Use trifalla for about half or less spoon for natural color and the yummy taste.
Cakes
Anju Kalra Sethi – To get rid of raw taste of eggs, before adding it to cake batter separate the white and yoke.
Add a pinch of Himalayan salt to yoke beat with a spoon.
Add a teaspoon of castor sugar to white froth with a hand blender.
Ruchika Jain – While making eggless cakes, always add baking powder and baking soda at the end. Sieve it while adding to batter and mix it well lightly. This ensures the fluffiness in the cake
Chicken
Shaista Iqbal – To soften your chicken tikkas, so as to melt in the mouth use a piece of ripe papaya with the skin(grind).
Cockroaches
Anju Kalra Sethi – A perfect remedy to drive away the cockroaches is:
1 large grated onion : 1 tablespoon cornstarch: 2 tablespoons boric acid powder
Mix these all make balls keep around corners near drain near bin .
Coriander / Mint
Surajit Sanyal – To store coriander longer, cut the roots, wrap in news paper. Put in a air tight container & store in fridge.
Shaista Iqbal – Keep mint (pudina)fresh by wrapping in a moist cloth then tying it up in a polythene bag before keeping in the fridge.
Cucumber
Rakhi Mehra – Not peeling d cucumber and cutting it into 2 halves first followed by peeling, will guarantee that it will not turn out bitter.
Curd
Karan Dua – In winters, to set curd use few drops of desi ghee instead of curd.
Rinku Singh, Parul Batra & Renu Dheer – Set curd super quick especially in winter by adding one dry red chilli to warm milk with a teaspoon of curd.!
Shaista Iqbal – To make curd in winters add one green chilly to the warm milk n add a little curd. Keep to set the heat of the whole green chilly will set it beautifully.
Cream
Nupur Khanna – Substitute cream with low fat milk in your dishes to make them creamy without getting the taste change.
Dal
Surajit Sanyal – Dal will cook well-If little sesame oil is added while cooking.
Shaista Iqbal – Leftover dal can be kneaded in the dough with finely chopped onions, green chilies etc.
To make puries, you can even puree the dal in a blender with a raw potato and gheya and then make atta to make your poori's soft and fluffy.
Preeti Pahwa – For the consistency of Dal , thumb rule: for whole dals, rajma, chole – ratio of dal : water should be 1:6 (i.e. for 1 katori dal, 6 katori water ), and for half / dhuli dal, ratio is 1:4. Put in pressure cooker adding salt , after 1 whistle, keep on sim for 20 mins flat. Dal gets cooked, prepare masala and add to dal.
Dough
Sasha Bhatia Cruz, Surajit Sanyal & Anil Jadhav – Adding milk instead of water for making the dough keeps the chapati soft, can be safe for 2-3 days even in 30+ temp.
To make tasty & healthy chapatti-Mix wheat flour & barley in equal proportion.
To make crisp poories-Heat oil till smoke comes out & add this to make dough.
For making soft rotis/pranthas-Add yoghurt or ½ teaspoon baking soda while making dough.
Eggs
Surajit Sanyal – Boiled eggs will last longer, If stored in a bowl of cold water in refrigerator.
Surajit Sanyal – If you need only egg white & need to store egg yolk, cover the egg yolk with milk or water & keep in a cool & dark place. Just drain off before using.
Anju Kalra Sethi – Never store the eggs in fridge door , temperature here isn't optimum.
Gatte ki Sabji
Twinkle Bhayana – While making Gatte ki sabji try and prepare dough with curd then make gatte and get one wistle in Pressure cooker. Later cut and add in gravy, to make themsoft.
Ghee
Anil Jadhav – Add betel leafs while heating white butter. The ghee turns out flavorful and clear.
Renu Dheer – Cook in oil used sparingly. For that essential exotic effect add one tablespoon of good ghee before serving.
Green Chillies
Aastha Saxena – For storing green chillies last long remove all stems n let them breathe will stay fresh for max.
Gulkand
Sasha Bhatia Cruz – Gulkand can me made at home with the dropped rose petals and sugar kept in sun for few days.
Heat Stroke
Twinkle Bhayana –
Soft gourd / lauki is very good and has awesome diuretic properties. Drinking lauki juice (raw) is good for health during summers (before making juice always check the taste of lauki).
Cut slice/ ring of lauki and rub it on palms this will reduce the fever caused by heat and is also helpfull for them who feels anxiety due to heat.
Gond Katira is very help full during summer. Grind the gond and make a powder now soak this half spoon over night in water. Add powder in roohafja milk and drink this in morning.
People who has issues of prickly heat, Heat rash, constipation, and any problem related to heat, it is helpful for them.
Sahil Dhawan – Heat stroke + headache due to empty stomach – extract juice of half an onion and add half or 1 tbsp lemon juice. Drinking this help in reducing headache faster.
Idlies
Rimmy Bindra – Roast sooji with oil, little tadka of rai jeera, chana/urad dal, kadi patta make sure they r properly cooked & salt. This mixture is very handy for upma & rawa idli. This is what u get in the market for instant use, can be stored for a month.
Kada Prasad
Sasha Bhatia Cruz – If you want kada Prasad kind of halwa. Mix 1 part sooji, dry roast it n then 1/2 atta, dry roast it too and then after it gets a nice smell then add ghee and hot sugared water (with green ilaichi boiled in it) n bring it a nice consistency! It's almost just almost like Prasad but the Gurudwara Prasad.
Kadi
Manu Singla – Whenever we prepare kadhi (curry), we keep the ladle in the cooking vessel while its getting simmered. This prevents kadhi from spilling out.
Kitchen
Trishi Vaid – To help clean the kitchen counter and get rid of those white water spots, spill coca cola and leave it for 15 mins then wipe with detergent water all the sains from granite will go.
Koftey
Shaista Iqbal – To make soft gheya koftas, grate a raw potato with lauki(gheya). You will require very little binding agent.
Avni Bhatnagar – Roast the besan before adding it to gheya kofthey, it will add the taste.
Lemon
Shaista Iqbal – Store your lemons in a glass jar in the fridge, they will last longer.
Meat
To tenderise meat, if u do not have raw papaya use kachri.
If no tenderizer is available dunk a porcelain piece in the marination(make sure to take it out before cooking).
Milk
Abhilasha Jain – Whenever you put milk to boil, pour little water n then milk. Now put to boil, it will not stick to the bottom.
Surajit Sanyal – To stop milk from overflowing during boiling, apply some oil on the sides of the vessel.
Avni Bhatnagar – If the milk is at boiling point or just about to flow, immediately add little water, it will cool down in no time.
Microwave/OTG
Shaista Iqbal – Keep a small bowl of liquid Amonia in the OTG/Microwave. The fumes will loosen the accumulated grime n grease. Wipe the insides clean with a moist cloth.
Twinkle Bhayana – To clean microwave, add water to glass bowl add some vinegar to it let it boil in the microwave for 2 to 3 minutes then open the microwave remove bowl and clean with a soft cloth. This way with the help of vapours microwave will be cleaned and smell of vinegar will remove smell as well.
Oats
Twinkle Bhayana – Whenever u make anything from oats where water or butter milk have to be added try and roast the oats before adding this will not allow oats to become sticky and Oats will absorb less water.
Omelet
Twinkle Bhayana – While cooking omelet, chila, etc. sprinkle some salt with oil on tawa / pan this will absorb 50% less oil and will never stick to the pan. You can even cook with this method on normal pan no nonstick required.
Anil Jadhav Rub onion on hot pan, this will make normal pan nonstick.
Nalin Jha – For making a very fluffy and soft omlette, add 2 tbsp milk while beating the egg. This will make omlette very fluffy and absorb less oil too.
Onions
Renu Dheer – Two onions, three tomatoes n lots of garlic salt n one pressure in the cooker. Blitz. Cool n refrigerate. When required quick stir in a little oil. You have a a nice gravy. Use upto 3-4 days in summer n longer in winter.
Shaista Iqbal – Slice onions, air them for a while. Fry them golden brown ,drain ,cool and crush. Store them in an air tight container. Use them to make veg or nonveg gravy. No hassle of cutting chopping frying everyday.
Pakodas / Frittters
Anju Kalra Sethi – Add a spoon full of curd to fritters batter and beat the flour nicely to get rid of raw taste of chickpeas flour.
Abhilasha Jain – Add one spoon of hot oil in pakoda batter. Pakodas come out crisper.
Paneer
Renu Dheer – Paneer made with whey is super soft n yum especially for rasgullas. They can be stored in a bottle n kept in the fridge.
Shaista Iqbal When making paneer, In a liter of milk add half acup of curd n juice of 1 lemon u will get more paneer
Pasanda Kababs
Shaista Iqbal – When making Pasanda(piccata) kebabs, apply massala on the even side and roll leaving the battered side exposed, do not do it the other way.
Paranthas
Sasha Bhatia Cruz –
Veggies, dal, onions, chillies, dhania leaves with salt, and knead atta with it, awesome paranthas.
Paranthas stuffing can also be made of left over rice, boiled potatoes, onions, green chilli, coriander leaves and masalas.
You can knead atta with leftover Whey from paneer, can't get better rotis than this.
Pickles
Shalu Sahdev – Always store the pickles in glass jars only. They get spoiled in plastic or steal containers.
Potatoes
Rinku Singh – When boiling potatoes, just mark them in circular motion in between n then put to boil. This way peeling becomes very easy as due to mark on potatoes the skin comes out fast n no messy hands.
Raajma
Shaista Iqbal – Want to make rajma in an hrs time -put in a pressue cooker with no salt and only 1tsp oil. Give one whistle n keep aside. Prepare the masala, add it in the cooker and Pr. Cook fo15 to 20 mins.
Red Chillies
Anju Kalra Sethi – To counter balance chilies add some curd / cream / or lemon depending upon the type of dish.
Rice
Shaista Iqbal – Do not throw left over rice. Dry them in sun n store . On frying they will get crisps. Add them to your home made namkeen chivra +muri+peanuts+crispy fried curry leaves.
Anju Kalra Sethi – For Rice to turn out best soak for 10 minutes wash now without rubbing,
for half glass rice roast in Half teaspoon oil on low flame before adding water squeeze half lemon cook on low flame in a flat wok covered with lid (salt spices as per taste ).
If you like crunchy veggies added to Rice sauté them on high flame separately in a PAN one by one not all together, they won't get soggy by juices released by other veggies.
Salt
Rinku Singh – For salt to remain free from moisture during rainy season, add few grains of rice to it.
Salt Excess in Gravy
Anju Kalra Sethi – To counter balance salt in gravy add two onions sliced into halves. Allow to stand for a while. And Serve it with bland rice.
Ranju Saini – To reduce excess salt in dish, add dhaniya powder to balance.
Rohini Ghosh – If you have too much salt in a gravy, put a raw potato sliced into two and give it a boil. It soaks the excess salt.
Shaista Iqbal – Many ways to neutralise excess salt- one easy way is to add 2or3 balls of dough(atta) n let cook for some time then remove.
Richa Sharma – Can even put a small ball of aata dough. This also absorbs the excess salt. Take out the ball before serving.
Nidhi Jitin – If salt in food is more, neutalize with khata(lime juice/amchur/curd) whichever applicable as per the appearance of dish.
Ashima Mukherjee – Adding a raw potato to a salty dish and keeping it in for a while reduces the salt flavor.
Sandwiches
Neha Makkar – Sandwiches can be made of hung curd instead of cheese.
Smell
Surajit Sanyal – To remove smell from grinder, put few pieces of dry bread & powder it.
Avni Bhatnagar – To remove smell from a Mixer Jar, fill it half with water, cover, and run it for 30 sec.
To keep your fridge odor free and specially when you keep your muskmelons, keep a bowl full of soda bicarb in d fridge and change it every 20 days.
For people who find the taste n smell of mustard oil too strong, pungent, Smoke oil add a tsp of lemon juice and a big pinch of salt then fry or cook.
Sasha Bhatia Cruz –
Use salt or vinegar on smelly hands after peeling prawns, fish, onions or garlic. No leftover smell.
In case you don't like the fishy n chicken smell, rub them with vinegar n leave them for a while. Wash before cooking. No smell and all the taste!
Soup
Renu Dheer – When you do a veggie soup, pressure cook ghia tomato garlic onion cabbage. Blitz. No cornflour pls,  coz one teaspoon of a Knorr ready soup mixed with water will give you a restauranty taste.
Twinkle Bhayana – If you wish to avoid the corn starch in soup, dry roast the corn floor / besan 1 spoon and then road in some butter this add to soup. This helps giving 75% same thickness and taste to soup.
Stains
Shaista Iqbal – While cutting and wiping mutton and chicken, if u stain your kitchen cloth, just dip it in a salt solution, the blood stains will go.
To remove stains from brassware, dip it in tamarind water for some time and wash it. Polish using brasso.
To remove stains from brassware-Dip it in tamarind water for some time and wash it. Polish using brasso.
To clean glass windows-Add a little water to used tea leaves & clean for sparkling results.
Remove stains from bone china-Use nail polish remover.
To remove chewing gum from floor-Use kerosene.
To keep pressure cooker white inside-Add some lemon peel while cooking.
Diamond will regain luster-Rub a piece of chalk over & wipe with a soft dry cloth.
Want to keep termite's away-Keep few pieces of sandalwood there.
To remove scratches from glasses-Rub with toothpaste
To keep flower vase odorless long-Add a piece of charcoal
To remove mud & mud stains from cloth-Rub the affected area with potato stock & wash.
To keep flask clean & odor free- Fill up with vinegar, hot water & pieces of egg shell.
To keep flies away at home-Add two spoons of salt to water while mopping.
To remove stain of wine-Clean the area with cloth dipped in soda.
Stickiness  
Sasha Bhatia Cruz – For bindi, arbi not to get sticky, put aamchoor and salt only after you take it off heat.
Twinkle Bhayana – While cooking any starchy food like Rice,lady finger, Arbi etc add Lemon this will help reducing stickiness.
Twinkle Bhayana – While cutting sticky vegetables like lady finger, arbi or kathal just rub a slice of lemon on the knife.
Storing Dry Items
Abhilasha Jain –
Whenever making amchur powder, add little salt while grinding.
While storing mirch powder add little salt. It won't spoil and while grinding mirch add little oil.
Anu Yadav – U can rub all pulses lightly with little mustard oil especially in rainy season before storing them in a jar they will remain safe. Can put whole red chillies in raw rice when u have large quantities to store.
Shaista Iqbal – Rub a little castor oil on pulses before storing ,they will remain fresh throughout the year even during the rains.
Anju Kalra Sethi  & Surajit Sanyal – To save grocery from worms, add neem leaves to it. To save sugar from ants, add two pieces of clove & store.
Anju Kalra Sethi – Use some lentils and spices and lesser these can be stored in freezer for longer without spoilage.
Shaista Iqbal – To keep suji(semolina)fresh n without worms for maĂąy months dry roast n then cool before bottling.
Madhulika Singh – Any masala which you don't use often, dry fruits or sooji, besan, you can store all this in the freezer for as long as you want and can use without these getting bad.
Shalu Sahdev – You can store raw dals too in the fridge which U don't use often.
TEA
Twinkle Bhayana – Whenever you make tea, add cardamom in the final boil and filter. The aroma of the tea will make your morning so good.
Tomatoes / Vegetables Storage
Shaista Iqbal – To ripen tomatoes keep in a paper bag with some cloves of garlic.
Twinkle Bhayana – Always keep leafy vegetables in newpaper. This help them retain their moisture. Happens sometime we bring vegetables but do not have time to cut. So if you keep them in paper. This will help it stay fresh for longer.
Surajit Sanyal – To keep vegetables green-Cut & wash the vegetables. Wrap it in a news paper & place this in a polythene bag & store in fridge.
Vanilla Extract
Anju Kalra Sethi – You can make your own vanilla extract at home by adding 30ml vodka to 3 pods vanilla beans store it for a month or even three weeks should suffice keep shaking once in a while. ( Airtight glass container) Ready to use in 3-4 weeks.
Vegetables Cooking
When cooking non veg curry always mix ginger n garlic paste in water before adding to heated oil, this brings out the flavors and prevents the spices from burning.
To cook vegetables faster, especially the ones that do not need water cover them while cooking and pour a little water on the lid and watch the magic
Sahil Dhawan – Add all d spices, mix it and then sprinkle some water on d vegetable and cover it. This will ensure that vegetables are cooked faster due to steam from water and uses less electricity/gas.
Anupa Gupta – Instead of boiling potatoes and shakargandi in pressure cooker, put in transparent plastic bag tie loosely & microwave for 5-6 mins, they taste better.
Manju Khanna – Whenever you use milk in vegetables or white sauce, add salt at the end, when nearly turning off d flame, it will never curdled.
Twinkle Bhayana – While making gravy after adding onions, add 2 pinch of salt this will help onions to loose their water quickly and cook faster.
Manu Singla – Add pinch of salt with tomatoes while preparing tadka, this will cook tomatoes faster.
Surajit Sanyal  To keep boiled vegetables green-Strain it in a bowl with ice cubes.