One of the first things I was dying to do to my house when we first moved in was paint the walls. It is relatively cheap and I was aching to cover the "Swiss Coffee" or builder beige walls.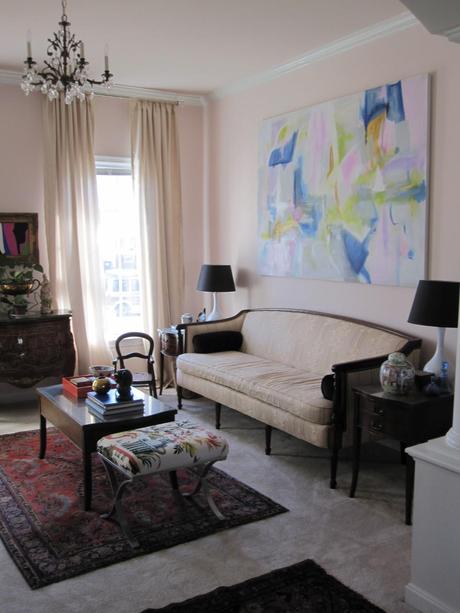 My initial instinct was to choose the same colors from my previous house that I loved. Luckily, my husband procrastinated long enough for me to come to my senses. The light is far better in this house and we have some different furniture in the rooms. Although it wasn't the first room I tackled my living room is just inside the front door.



I used Sherwin-Williams Faint Coral. It is a pale pink that leans slightly towards peach and is a little muddy. It might be my favorite paint color in the house. It is understated and sophisticated, not the least bit sweet.
Connected to this formal living room is my formal dining room and I wanted a foil for the feminine room on the other side of the archway. A masculine, cigar box was the intended look.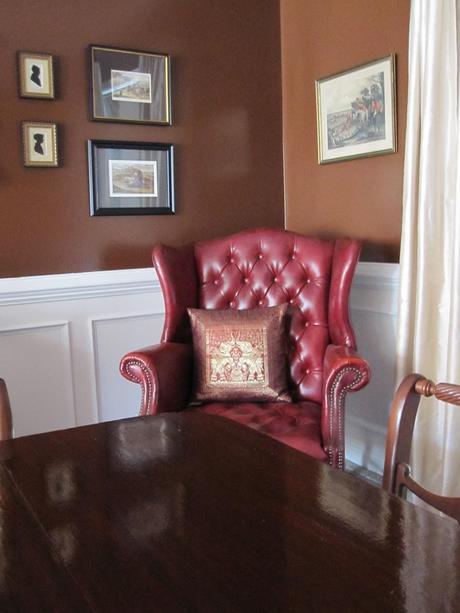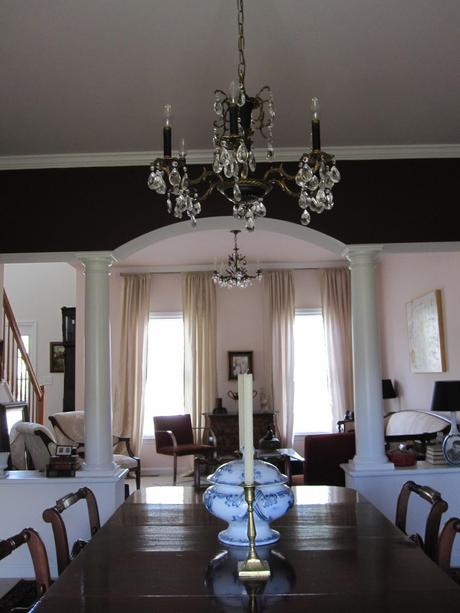 We used S-W Rugged Brown in a gloss for the walls.



Upstairs I used a color that was most like the color of my previous bedroom but far better.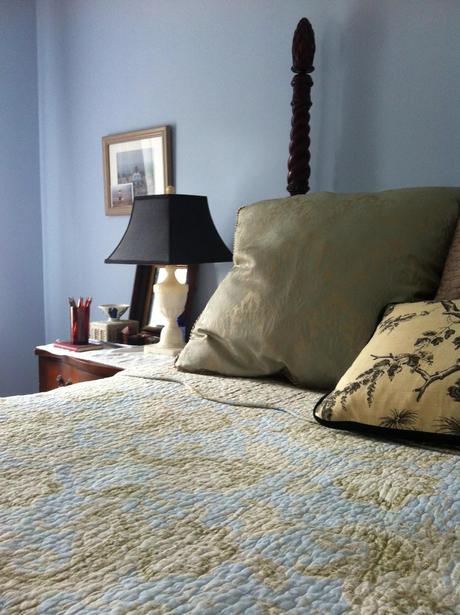 S-W Wondrous Blue is one of those chameleon colors that changes dramatically with the light. It is blue most of the time but the lavender and gray undertones sometimes become the main event.
My son's room was fair game after he left for college and the very first One Room Challenge  linking event was the impetus to get me going.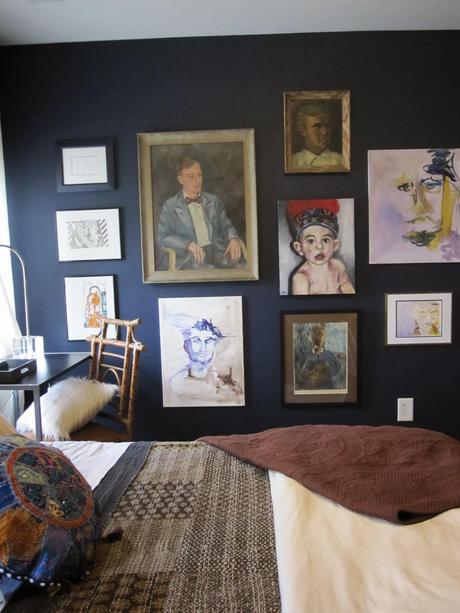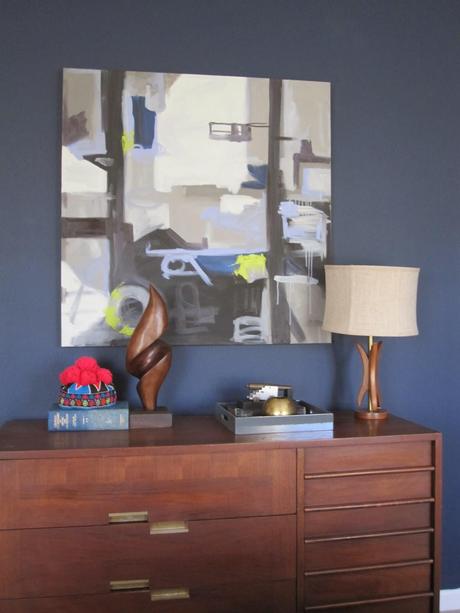 I knew I wanted a moody, masculine color and S-W Naval was an easy decision.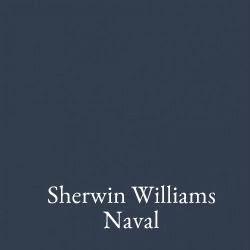 My youngest daughter's room has been a decision problem for me. One day I just could not stand it any longer and ran out for paint samples.
I ended up using Benjamin Moore's Key Pearl which is as pale as my living room pink but a much cleaner color. It is not overly sweet or overly pink, just a barely there color that lets other items do the talking.



Read more about how I chose the pink HERE. Confession: we have a vast open plan on the remainder of our first floor that we have not painted in the more than 3 years we have been here. Now that we have decided to move, it is on the must do list but while I look at paint I can't help but fantasize about the colors for the next house.
Do you love or loath choosing paint colors?