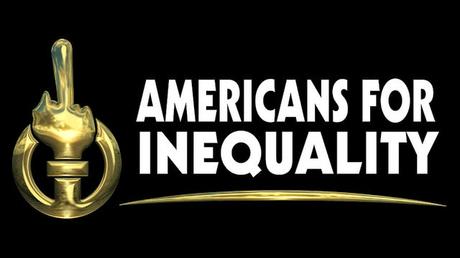 (The image above is by the inimitable DonkeyHotey.)
If you had any doubt that the congressional GOP was in the pocket of the super-rich, this should remove that doubt. The House Republicans have just passed a bill that would eliminate the estate tax -- even though that tax only applies to the richest 0.2% of the people in this country. It will cost this country hundreds of billions of dollars, and they made no effort to pay for it (in spite of the fact that they whine loudly when the government helps Americans who really need it (children, poor, seniors, unemployed, etc.). Here is how Steve Benen describes this travesty at msnbc.com:
In recent months, high-profile Republicans, sounding quite a bit like class warriors, have complained bitterly about the wealthy benefiting most from the recent economic recovery. Even House Ways & Means Committee Chairman Paul Ryan (R-Wis.), without a hint of irony, complained that recent trends point to "exacerbated inequality." The far-right congressman added that only "the wealthy are doing really well."
It's genuinely impossible to reconcile Republican rhetoric and Republican priorities in light of votes like these.
The House voted Thursday to repeal the estate tax, a longtime priority of Republicans that also spurred Democratic charges that the GOP is in the pockets of the rich. [...]

The White House has threatened to veto the measure, and the bill does not appear to have the 60 votes necessary to break a Democratic filibuster and get through the Senate.
The final tally was 240 to 179, with nearly every GOP lawmaker voting for it and nearly every Democrat voting against it.
When describing Republican tax proposals, it's not uncommon to talk about policies that disproportionately benefit the very wealthy. GOP proponents will say a bill benefits all taxpayers, but they'll brush past the fact that the rich benefit most. This, however, is altogether different - today's bill, called the "Death Tax Repeal Act," quite literally benefits multi-millionaires and billionaires exclusively.
It's not an exaggeration to say House Republicans, en masse, voted for a $269 billion giveaway to the top 0.2%. Under the plan, GOP lawmakers, who occasionally pretend to care about "fiscal responsibility," would simply add the entire $269 billion cost to the deficit, leaving future generations to pay for a massive tax break for the hyper-wealthy.
Asked about the bill this week, House Speaker John Boehner (R-Ohio) told reporters, "[The] estate tax's repeal is long overdue. Remember, all of this money that families have saved has all been taxed, much of it multiple times. And then if you die, we're going to tax you again. I think it's totally unfair."
Regrettably, the Speaker isn't just trying to give the hyper-wealthy a $269 billion tax break for no reason, he's also confused about the basics of the policy he's championing.
Even by contemporary GOP standards, today's vote is pretty obscene. At a time of rising economic inequality, House Republicans have prioritized a bill to make economic inequality worse on purpose. At a time in which much of Congress wants to make the deficit smaller, House Republicans have prioritized a bill to make the deficit much larger.
At a time when prosperity it concentrated too heavily at the very top, House Republicans have prioritized a bill to deliver enormous benefits to multi-millionaires and billionaires - and no one else.
Asked to defend this, Republican leaders - the same leaders who balk at all requests for public investment, saying the nation is too "broke" to fund domestic priorities - say it's only "fair" to approve a $269 billion giveaway to the hyper-wealthy.
It's like Lewis Carroll and Charles Dickens got together to write a novel, and Congress' majority wants Americans to live in it.