SANTA BARBARA – California's Central Coast may be getting more federal protection under a bill expected to be introduced next week.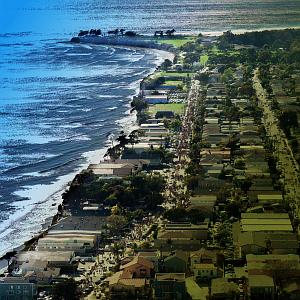 The Central Coast Heritage Protection Act calls for nearly 250,000 acres of new and expanded wilderness in the Los Padres National Forest and the Carrizo Plain.
U.S. Rep. Lois Capps of California says her bill would protect 159 miles of wild and scenic rivers and officially designate the Condor Trail as a national recreational trail.
"Central Coast is home to some of the most diverse habitats and ecosystems, and they're right here in our backyard," she points out. "They contribute to our community, they add beauty and biodiversity, provide educational and economic opportunities, and they're accessible."
The bill would also create four new wilderness areas and expand nine existing wilderness areas.
Some opponents of the increased protection say too much of the Los Padres Forest is already wilderness and they worry the bill will impact recreational access.
The wilderness designation is the highest form of protection the government can give to public land and it's something Capps says needs to be done now to preserve the land for future generations.
"It means there won't be any roads built, permanent structures, prohibits activities like logging or mining," she explains. "So, this has been considered with great care amongst all the stakeholders and we feel it's time to do this kind of designation now."
Mark Johnson, a member of the Santa Barbara Fly Fishers club that supports the act, says he hopes the increased protections will help with the long-term recovery of steelhead.
"Whatever helps those fish is going to help all of the inhabitants of the watershed," he points out. "It's going to benefit other animals. These areas are just the last of what's left. "
U.S. Reps. Julia Brownley and Sam Farr of California have both signed on as original co-sponsors of the bill.
More at publicnewsservice.org.