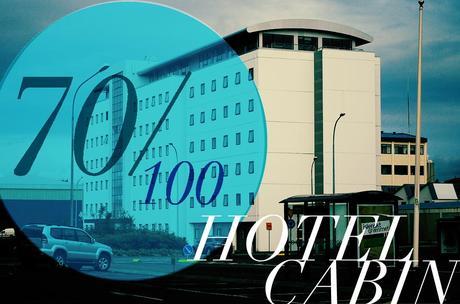 The Review: 84/100
Value for Money: 16/20
Room Style & Amenities: 13/20
Location: 16/20
Condition, Cleanliness & Comfort: 11/20
Experience: 15/20
The Facts:
Location: Hotel Cabin, Borgartúni 32, Reykjavik, ICELAND
Website: http://www.hotelcabin.is//
Location information:6 minute drive into the city // 15 minute walk. Only a 5 minute walk down to the water. Views of the Ocean from some hotel windows. Bus stops right outside the front door – very easy and fast commute into the city
Front Desk Hours: 24 Hours
Prices USD*: $140 / per night / Standard Double (May 3rd – 4th 2011) Prices may vary from Low Season to High Season. Rooms are also available in Deluxe and Superior for an extra cost but I am only reviewing the room we stayed in which was the Standard Double Room.
Other Information: Free Continental breakfast // Pick up or drop off bus services are available (at an extra cost) at the hotel, inquire at the front desk for more information.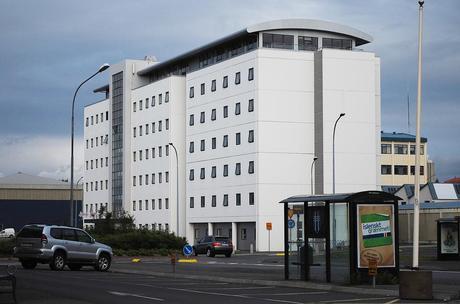 Source
The Hotel Cabin in Reykjavik is one of the lower priced hotels and is located a little bit outside of town. We arrived at the hotel by bus coming from the Blue Lagoon, as this is a popular hotel and is one of the pick up/ drop off stops for all the tours / buses / airport transit, which makes it a great spot to be stationed at throughout your trip. We checked in and presented our documents to the rather surely front desk attendant. Their English was great but I will reiterate what other have said about their attitude. They aren't rude or mean, simply surely and unfriendly. I learned that this isn't anything against you or anything we were doing wrong, it's simply a common attitude for Icelanders to have in this situation.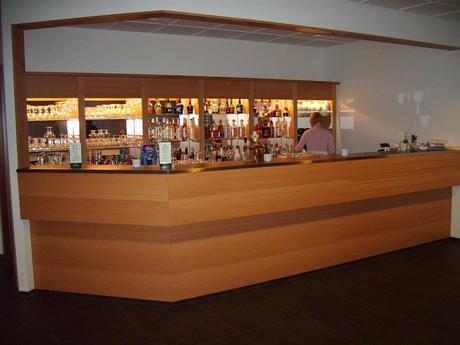 Lounge Bar // Source
The lobby was very clean and modern and the dinning area was huge and the lounge (complete with 2 computers with internet access// extra cost) was a perfect little sitting area with a bar near by for a drink after a long day out. Our room was on the 5th floor and we took the elevator up to our room. The elevator was fast and we got off on our floor. There was another sitting area in the middle of the floor complete with couches, chairs and tables. The room door was a bit confusing to open since it isn't a standard north American door but we figure it out and go in the room. The room we had is in the same one picture below.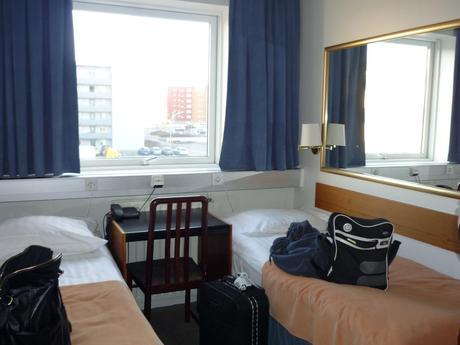 Standard Double Room // Source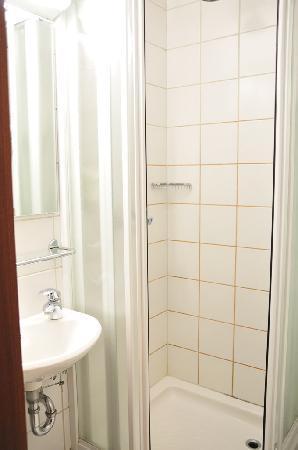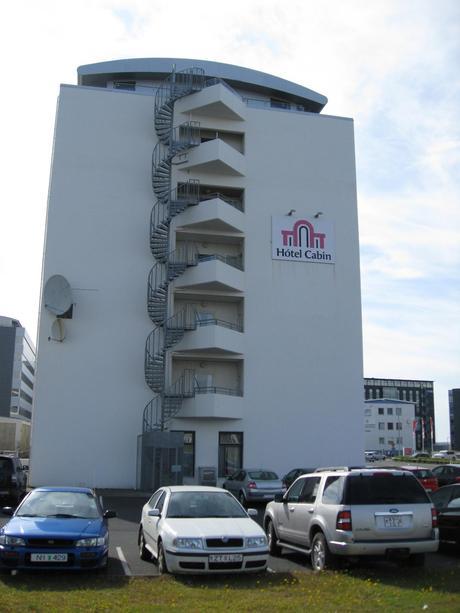 Bathroom View //  Source // Side View of Hotel // Source
 Yes, it is small but it was clean and had everything we needed. Bed, bathroom, tv and a small table and closet. We had a great view of the ocean from our window which was a great bonus. We had the standard room but you can upgrade to the deluxe (pictured below) or the superior for extra cost, they are a little more spacious but for the price and the short stay we had, this was perfect. For longer stays I would suggest maybe upgrading. The bathroom was tiny but everything worked very well and the maid service was very efficient and quick. The beds were a bit hard and the curtains didn't shut out the light completely so if you go in the summer, bring an eye mask!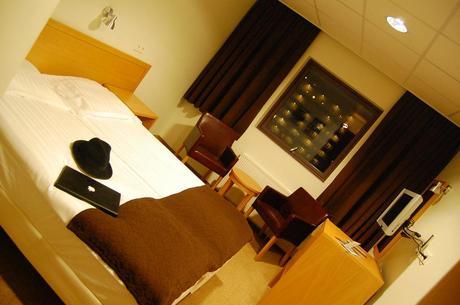 Superior Room // Source
One of the highlights of the Hotel is their breakfast. Open for 3 hours in the morning and complimentary with your stay you get a huge array of food. They have a very opulent spread! From traditional North American breakfast foods to original Icelandic dishes – the breakfast offered here is one of the best parts of your stay. They even have sandwich fixings so if you're sneaky, you can make a sandwich for lunch and stuff it in a ziploc bag if you've got one (Great Tip!). We had a very early flight to catch in the morning on our last day and even though they say breakfast starts at 7am and lasts till 10am they opened the breakfast room at 4:45am for all of us who had the 5:30 bus to catch to the airport. It was so nice of them and a great thing to have to get your energy up for a long travel day ahead of you.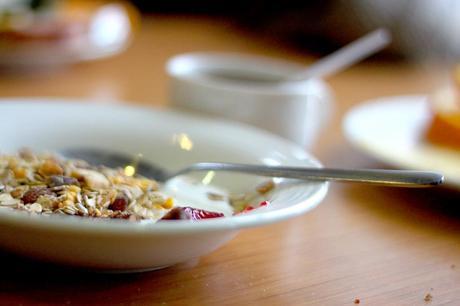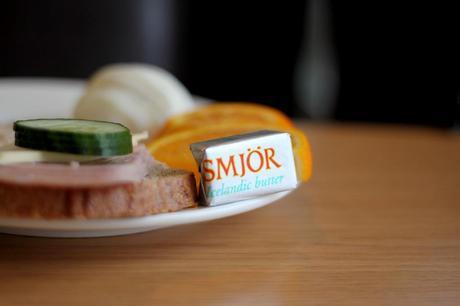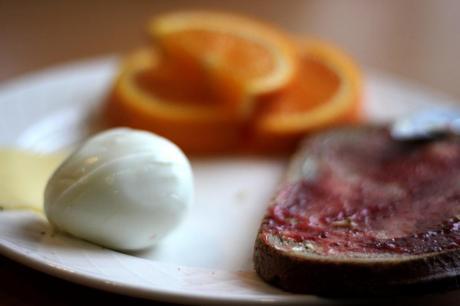 All in all I really liked the Hotel Cabin. It was basic but I loved the savings we got and we could then spend the money on traveling around and seeing more of this beautiful country! I fully recommend this hotel, just go in knowing it will be small and plan to spend your time exploring the city and the hotel for breakfast and sleeping

*based on June 18th, 2011 USD exchange rate – check website for current prices although you will find the prices won't sway to far from my quoted price unless changed by the company themselves. I try my best to update my prices but it is always best to check before you go.