Hi everyone!
I was very kindly gifted a styling iron recently, the Hot Tools Pro Curl Bar 25mm.  I wanted to test it out and let you all know my thoughts.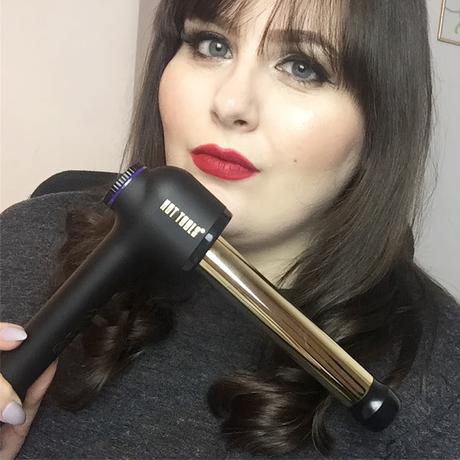 Ready for a bit of Hairstory? Me and my hair have a love hate relationship. Some days I love it, some days I hate it!
Since losing 30% of my hair as a result of Psoriasis three years ago, I refused point blank to let anyone take away any significant length.  Roughly two weeks ago, I FINALLY got my hair did by Nelson Brown and am now rockinga shorter do with lots of face shaping, layers and a fringe.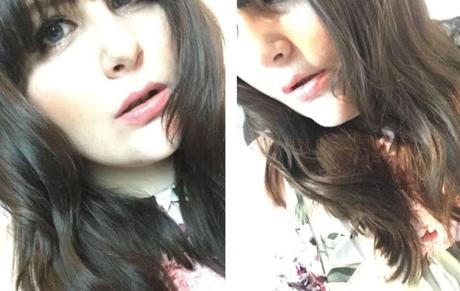 I decided to wait until I'd had my hair done to try out the Hot Tools Pro Curl Bar to encourage myself to get a new 'style', where I reached for my curler rather than my straighteners more often.
As I was having my hair styled, I was taking in every single thing Nelson was doing so I could re-create it at home. My hair was bouncy and full of natural looking texture which I was keen to do to my hair at home.
Once home, I started playing around with the Curl Bar and getting used to how it works.
The barrel is angled horizontally at 90 degrees instead of the typical curling iron which is vertical at 180. Initially I was a bit phased by this, but actually one single use of this had be converted. This didn't burn me once because I was bending and twisting my arms to suit the styler. There was genuinely no need to use a heat protective glove.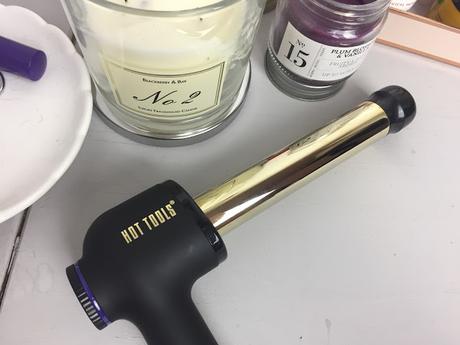 Because this is horizontal, I was able to get really close to the root without any fuss which meant my curls were long and loose rather than a collection of curls at the ends.
The Curl Bar has a rotating dial which can be turned to adjust the temperature (up to 450 degrees Farenheit!) . I'm never sure of how long to leave my hair in position before releasing, but the Hot Tools Pro Curl Bar has a time reminder. Simply press the middle button of the temperature dial and after 5 seconds it will vibrate to remind you to release the hair.
This has a long cable (9 feet!), has a 2 hour automatic shut off and has Universal Dual Voltage meaning it's ideal for traveling.
I have tried out a lot of different looks using the tool and have so far used it at least 4 times per week for the last 2 weeks. I'm excited to see what other products are in the Hot Tools range!
Have you tried this out?
Holly x