In my last post, I discussed the home design trends for 2013.  Even if you don't want to invest in a large renovation project, you can still update your home's interior with this year's hot home decor trends.
Eclectic and Collected Interiors
As we become more globally connected through the various social technologies that have become more and more widespread in recent years, our home interiors begin to reflect this global influence.  Trending interior decorations are inspired by travel and cultures around the world.  Coupled with this trend is a nostalgia for the past, evidenced in the increasing interest in vintage and retro furniture.  Estate sales and flea markets are great places to search for these decorations, as are online resources like One Kings Lane and 1stdibs.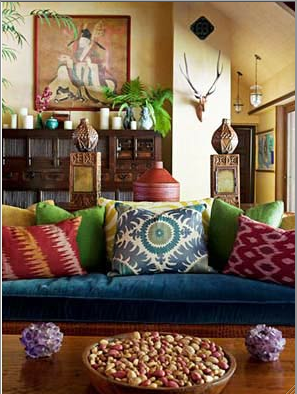 Metals and Mirrors
Reflective surfaces are trending in 2013, including bright brass and copper finishes in everything from furniture to light fixtures.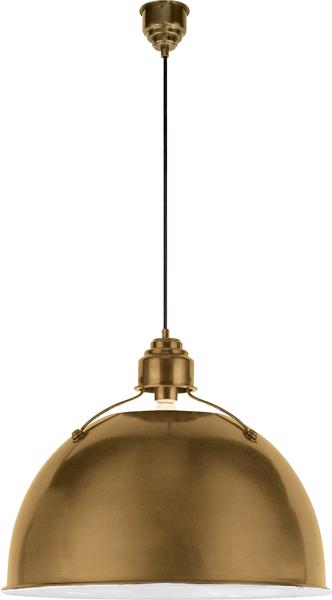 Industrial Accents
Pairing nicely with the vintage and retro furniture trend is an interest in industrial design.  Exposed brick, concrete floors, and accents made of metals and woods are becoming more popular in 2013.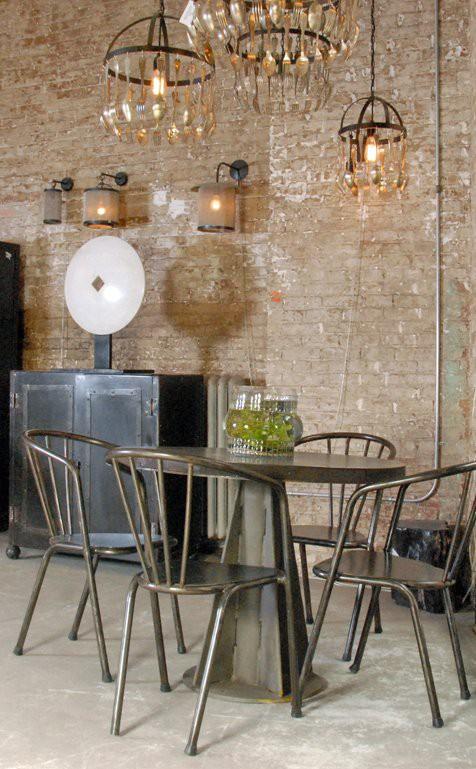 Patterns and Textures
We will be seeing more patterns, from chevron to animal prints, in upholstery, pillows, rugs, and wallpapers this year.  Textured walls using grasscloth or textured panels are trending, as is textured wood cabinetry and textured lighting fixtures.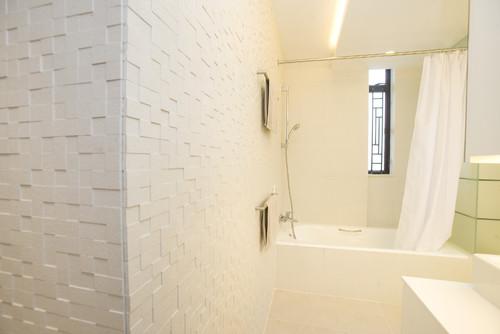 Contemporary Bathroom design by Hong Kong Interior Designer Clifton Leung Design Workshop
Gallery Walls
More people have enjoyed expressing their interests through collections of art and photography.  One of the best ways to showcase a diverse collection of art, photography, and collected objects is in a gallery wall.  It can make a powerful and personal statement in your home, especially if you fill it with meaningful images.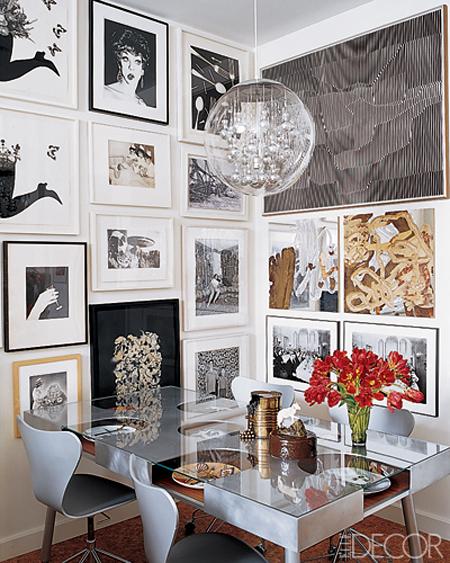 I would love to help you design your home with the trending home design and decor of 2013.  Contact me at Interior Makeovers Inc. by calling 310-788-0990.
Photo Credits:
1.) Martin Lawrence Bullard
2.) Circa Lighting
3.) Pinterest
4.) Houzz
5.) Elle Decor