What is at the top of the list this year for children's toys? The brand-new Skylanders Trap Team! Toys"R"Us recently named Skylanders Trap Team as one of the "Fabulous 15" on the company's 2014 Holiday Hot Toy List, and Target named the game to its Top Toys for the Holidays List. The game was also featured in Toy Insider's Hot 20 Holiday Toys of 2014, which highlights the most sought-after and anticipated items of the holiday season.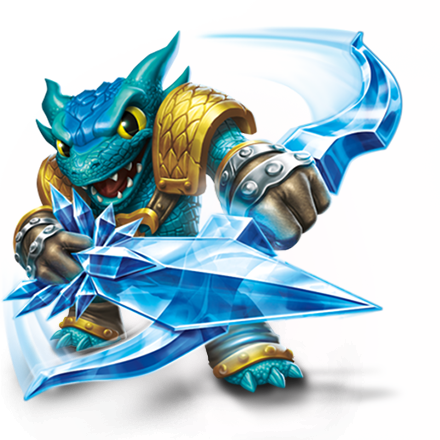 Fortunately, you can get a headstart on your holiday shopping because Skylanders Trap Team is officially available at major retailers nationwide for Xbox 360, Xbox One, PlayStation 3, PlayStation 4, Nintendo's Wii and Wii U systems, as well as a unique adventure on the Nintendo 3DS hand-held system. There's even a Starter Pack that supports iPad, Kindle Fire and Android tablets.
What's new with Skylanders Trap Team? Players can seek out and defeat the most wanted villains in all of Skylands by capturing them in magical Traps. Once they've defeated the villains, players can place a Trap into the new Traptanium Portal to capture them and then send villains back into the game where they can play as them to fight for good, reversing the magic. They will also be able to hear the villains inside the Traps, which truly "brings life to toys."
More about the game:
Skylanders Trap Team introduces heroes known as Trap Masters that wield powerful TraptaniumTM weapons used to defeat Skylands' most notorious villains including Kaos, as well as brand new Core Skylanders characters and reposed fan-favorite Skylanders characters. The game also features a variety of elementally aligned Traps with unique and interesting designs. In addition, Skylanders Trap Team welcomes Skylanders Minis, 16 small but powerful Skylanders now fully playable, who join the battle against Skylands' most nefarious villains. Coming to Skylanders fans worldwide on November 1, Eon's Elite collectors' toys feature never-before-seen decoration with a distinct, metallic finish and a golden base that sets them apart from other Skylanders toys. Skylanders Trap Team is compatible with more than 175 unique toys from all previous Skylanders games. Every character also will be able to defeat and trap villains using Traptanium Traps, providing fans more ways to enjoy their collections.
Check out the exciting game trailer below:

My boys are already huge fans of Skylanders Spyro's Adventure, Skylanders Giants, and Skylanders SWAP Force, so they were so excited to hear that Skylanders Trap Team is now available! Parents will also be happy to know that there are some exclusive Skylanders products at retailers nationwide:
• Get Legendary at Toys"R"Us – Toys"R"Us stores in North America and online at Toysrus.com will be the only places fans will find the limited edition Legendary Series of Skylanders toys at launch. The Legendary Series features alternative versions of new Trap Master characters and packs, such as Jawbreaker, Déjà Vu and the Nightmare Express Adventure Pack, all of which feature in-game stat boosts.
• Meet the Minis at Walmart – Skylanders fans can visit participating Walmart stores or go to Walmart.com to participate in the 'Meet the Minis' program to unlock special content featuring the fully playable and upgradeable Minis, including Gill Runt, Stealth Elf, Weeruptor, Pet Vac and Small Fry via the official Skylanders Collection VaultTM app. Walmart will also be the only place fans can find the Skylanders Minis Buddy Pack, featuring Tidal Wave Gill Grunt and Gill Runt.
• NITRO Trap Masters at Target – U.S. Target stores nationwide and Target.com will once again be the only place where fans can get their hands on the Skylanders NITRO series of toys, which features the powerful Trap Master NITRO Krypt King.
• Portals for Punch Pop Fizz at GameStop – During the first week of launch, fans who bring in a Portal of Power® from any Skylanders game can trade it in to receive a free Punch Pop Fizz character, a bright red version of the fan-favorite Skylander.
• Three Skylanders for Two at Best Buy – Players who purchase any two Skylanders Trap Team game products at Best Buy will receive a free Volcanic Eruptor character, whose unique appearance is visible in-game. This promotion is available only at Best Buy.
If you're ready to pick up one of the hottest toys of the season for the favorite kids in your life this holiday season, I hope you'll check out the exclusive promotions listed above. Skylanders Trap Team is sure to be a hit under the tree this year!