When I went to college in the Fenway neighborhood, the hottest place to hang out was El Pelon. Seriously, if you wanted anything off campus past 10 pm you had two options: Star Market or a gas station Dunkin Donuts! Eight years later and oh, how things have changed! Fenway is now a vibrant neighborhood filled with gorgeous condos, foodie favorites, and actual shopping! Boston's newest hot spot, The Verb Hotel, is situated right in the middle of all the action just next door to Fenway Park.
Photographer Gina Manning and I spent a wild night shooting some

Penny Lane inspired looks

 from Crush Boutique in The Verb's mid-century inspired rooms (complete with vintage type writers) and memorabilia filled lobby. Turns out, you don't need a tour bus to live like a rock star!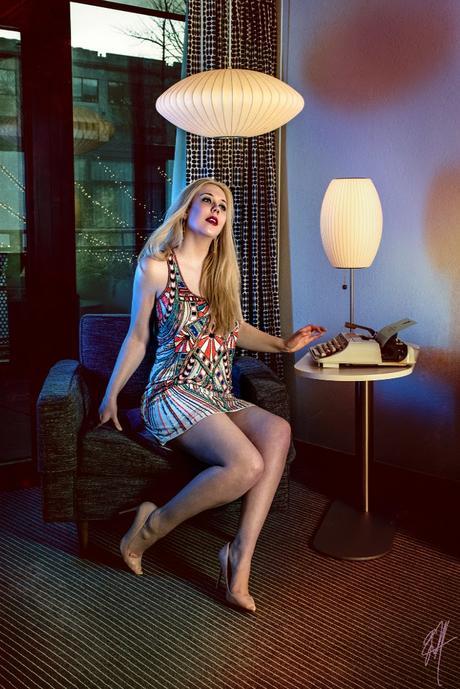 Hand Beaded Ramsey Dress by Parker c/o Crush Boutique// Pyramid Dangle Earrings at Target// Kathryn Pump at ShoeMint (Older Style. Similar Here and Here)//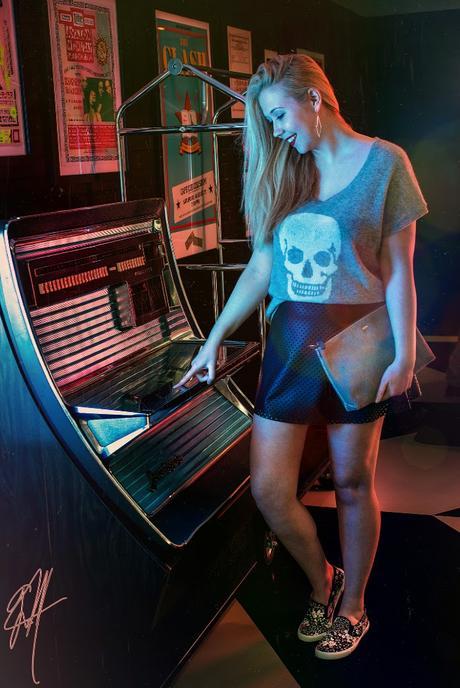 Luther Cap Sleeve Cashmere Tee by Skull Cashmere c/o Crush Boutique// BCBGeneration Pleated Short Skirt c/o Crush Boutique// Pyramid Dangle Earrings at Target// Patterned Canvas Slip On Sneakers via Old Navy// Calf Hair Clutch by Meichi Peng//
Credits: Photography by Gina Manning Clothing Provided by Crush Boutique Bags Provided by Peng Bags by Meichi Peng
Shot On Location at The Verb Hotel