A seven-hour hostage siege in Pasay City ended at around 12:45 p.m. (February 4, 2015) after the 56-year-old hostage taker was arrested by the police.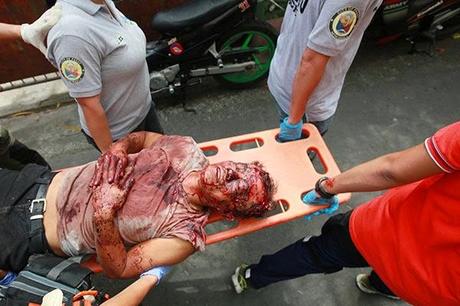 Injured hostage taker–Christopher Magsusay who took at gunpoint five minors, a couple, and an adult—is carried out of the crime scene in Pasay. All hostages were released unharmed after seven hours.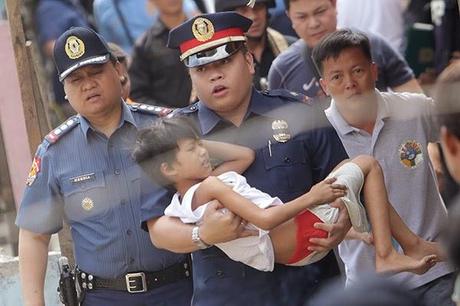 Magsusay took captive partners Jonel Veloso and Baldo; their three children aged 1, 3, and 8-years old; Veloso's brother, Jose, 21; and two other children, 1 and 3 years old, left by their mother to Veloso.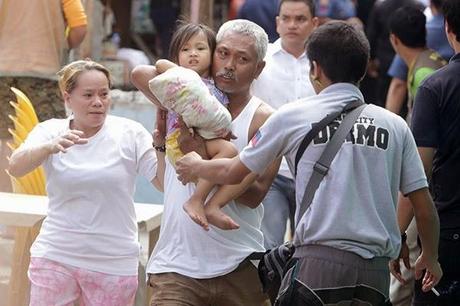 The five children managed to escape from Magsusay around 12 noon after the hostage taker reportedly fell asleep.MB