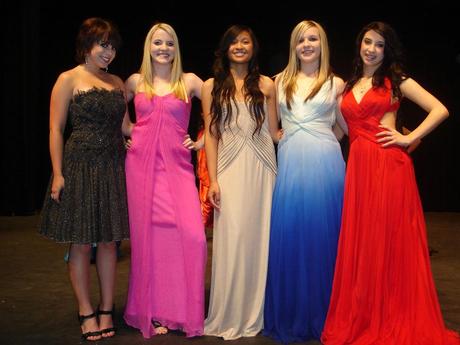 Everyone needs a night out at times. Giving the ladies time with their friends and an opportunity to see the latest fashions is a great occasion. With a tie in to raising money, you can turn this event into a successful fundraiser. If you are helping your local school, church or community organization fundraise for their needs, a fashion fundraising gala is an exciting opportunity for everyone involved.
 This is a larger more complex fundraiser to put on so you need a team of people to help. It has such excitement to it that people will be willing to help.
Gather The Talent
 Ask local colleges or universities if their students would look exposure for their fashions. Students are looking to make a mark for themselves and get noticed for their talents. This is a great opportunity for them because they can publicize their clothing and get noticed.
 Contact local modeling agencies and ask if their models would donate their time to the event. This works in the same way as the fashion designers. Models will do it for the experience and if the cause is a good one. Models will volunteer their time to make connections in their industry as well as the cause. It also gives them experience walking a runway so it fills out their modeling resume. You always have volunteers who would take advantage of this time to wear new clothes in such a fun event.  
 Accessorize Your Models
 You can make a few calls to local clothing stores because the models will need shoes, at a minimum. Other nice touches like jewelry, scarves, and hats give companies a chance to showcase their stock. Offer to put in free advertising for the businesses. The local companies will appreciate the good press.
 Sell Tickets
 Have your volunteers and participants sell tickets and put up posters. Advertise the event at work, schools, social media sites and churches. Your going to be running a fairly large show with lots of volunteers involved, so tap into their network of friends. People know people and this will generate ticket sales plus added advertising.
 There are other outlets for cost effective advertising in your area.  Call local radio and TV stations which donate a portion of their time to local fundraising activities. All these avenues take just a minute to fill out a form but add a lot to your bottom line.
A Concession Stand For Extra Income
 Have a few finger foods at an on site cafeteria. Food and drink will add an extra stream of income to your night. It's a finishing touch to your night and takes a few minutes to organize.
 Those are some tips to help you run a successful fashion fundraising gala. I'm sure you can add more to our quick list. What worked for you when you produced yours?  Drop a comment and help others who are thinking of doing this activity.