There are some days in which I feel particularly ugly. No matter what I do, when I look at myself in the mirror I just feel ugly. It has nothing to do with a lack of confidence, it is just that once a month for some days when in front of a mirror I look like as if I just went out from a horror movie. The day I shot this look was exactly this kind of day for me. Actually there was no particular reason for feeling so disgusted about my own face if not my being the owner of a vagina and having to pay the consequences of it every month: feeling (and actually BEING) all swell out and having my face invaded by spots.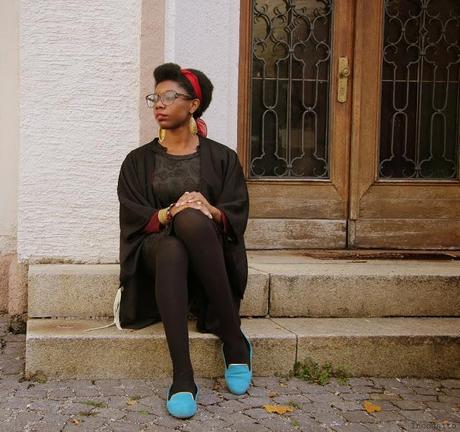 Wondering why am I suddenly telling you about my periods? It's because the day these pictures were shot was a special one: it was my first Formal Friday. We all had to come at the office dressed formal but given that most of my clothes stayed in Italy I had to be creative AND deal with my hormones going wild. When packing for Germany I carefully paid attention to bring the pieces of clothing I consider the most precious in my wardrobe :
my Valentino vintage dress
No wonder then that for this occasion I chose to wear my LBD along with my haori which for once I used as a coat. I was going to put on some heels but just couldn't get myself to do so, after all I prefer wearing flat shoes, hence my blue loafers.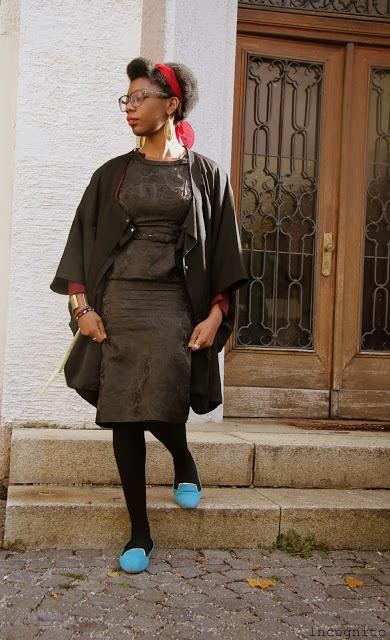 Don't you think black is an interesting colour? It is always on trend and above all, I like wearing this color because it enables me to play with fabrics and patterns.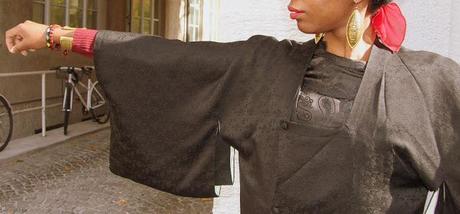 I thought associating my LBD with the haori was a good idea because both are vintage pieces but really unique (well if everything vintage is not unique then..) because they are coming from two different continents. It was my way to associate Orient and Occident.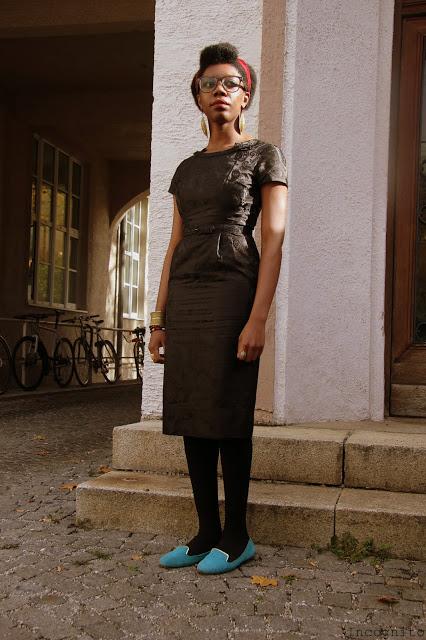 Clothes really are powerful and that's why I like them. This morning, though I was fighting with my hormones, the first thing my colleagues told me was : "You're beautiful, what a nice outfit!". So yes, clothes are really a way to make you look more confident on the outside eventhough sometimes circumstances just want us, women, to be ugly. 
What do you about my Formal Friday outfit?