As the rains begin, chilled juices and milkshakes make way for warm beverages like masala chai for the grown ups and energy drinks for the kids. Many Moms believe that giving kids store bought 'health drinks' helps to increase immunity and keep them nourished during the rains. However, there are many disadvantages with using commercial products as we've described in detail in this post.
So what's a Mom to do? Easy, just get our homemade Multigrain Health Drink and make this yummy Horlicks-like Multigrain Energy Drink that beats any commercial product when it comes to nutrition! Here are a few more advantages of the Multigrain Health Drink:
Helps your child gain weight
Builds immunity
Aids brain development
Enhances bone strength and boosts muscle growth
100% Natural with no preservatives, added sugar or artificial flavors
Now you have no reason not to make this drink, so let's learn how to do it!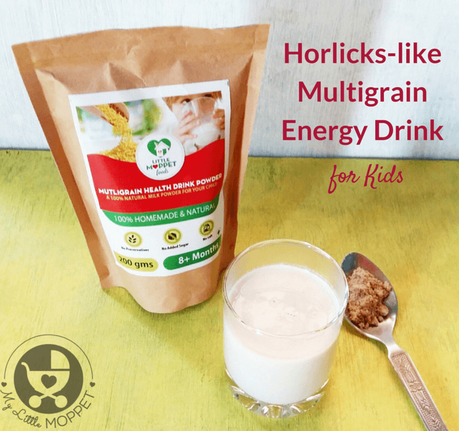 Ingredients: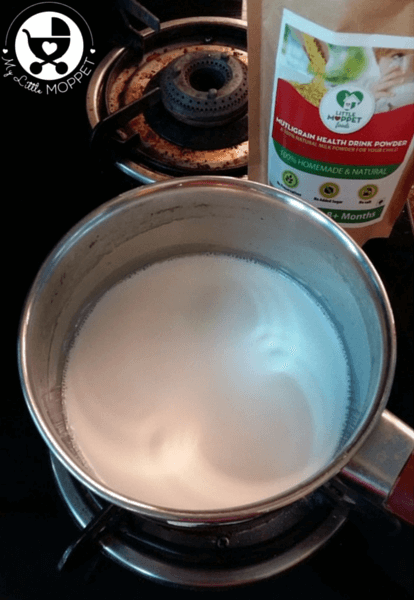 Method:
1. Pour the milk into a saucepan and place it on a medium flame. Turn off the heat when it starts to boil.
2. Add the Multigrain Health Drink powder to the saucepan and whisk or stir well till completely dissolved.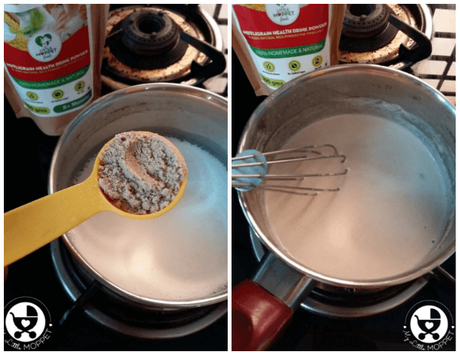 3. Pour into a cup and serve.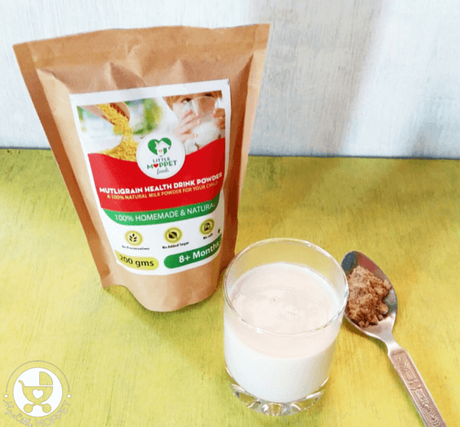 You can garnish with some chocolate shavings or a marshmallow to make it more attractive to kids. This drink is best had as it is, but if you prefer, you can add a little sweetener to it as well. If you add chocolate vermicelli or shavings, they'll melt in the hot milk and you'll get a lovely chocolatey beverage - sure to be loved by everyone!