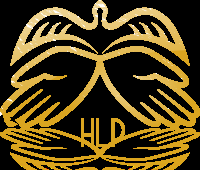 Hope and Life Press wishes to announce that we do not support the Executive Order that has been issued in seeming haste by President Donald Trump on January 27, 2017. We take this stance because we believe that this Order, as it presently stands, can result in more harm than good for all concerned; in addition to more harm, pain, and despair being caused for people who are innocent of what is implicitly being imputed to them and are in a position of considerable vulnerability.
At the Press, it is both our policy and our mission to consider for publication and release books that tend to promote hope in our troubled world, and this by authors who believe in providing hope to others, no matter their own political leanings. We seek to maintain this mission even more when it concerns the publication of our line of Christian books.
It has come to our attention that, as of late, some authors seem to be actively advocating in public for the kind of Order referenced above, regardless of its inherent consequences for the people concerned as already explained. While we respect the freedom of speech rights of all our authors, as well as their freedom of association rights in terms of political affiliations and ideologies, we hereby wish to publicly dissociate ourselves as a Press from their specific stance on this issue for the reasons previously outlined.
Marcelle Bartolo-Abela (Founder and Director)