GUEST POST
FIVE WEIRD THINGS ABOUT ME
1.

  

I cannot sleep unless my feet are uncovered. Let's hear it for freedom of the feet!
2.

  

I have a tendency toward inappropriate laughter. For example, funerals, church services, tense situations – well, I'm sure you get the picture.
3.

  

When I'm working on a book, I sometimes lapse into self-editing mode and find myself working on the same sentence over and over for a tedious length of time. When I realize what I'm doing, I set a timer for 30 minutes and make myself write fast, hoping there will be a few pearls of wisdom in the garbage pile.
4.

  

I don't have a sweet tooth, but lock up the chips when I come to visit.
5.   I sometimes prefer the company of my four-legged friends over the two-legged ones.
FIVE THINGS THAT DRIVE ME INSANE
1.

  

What shall I cook for dinner?
2.

  

Catty women
3.

  

Over protective parents whose kids can do no wrong.
4.

  

Men who won't make eye contact and stare at your boobs.
5.

  

People who can't wait to tell me they found a typo on page 42 of my new book.

 FIVE ITEMS NO KITCHEN SHOULD BE WITHOUT
1.

  

Paper towels
2.

  

Salt and pepper
3.

  

A sharp paring knife
4.

  

Coffee
5.

  

A person who can figure out what to cook for dinner.
ABOUT THE BOOK
Hope and Honor
by Marilee Brothers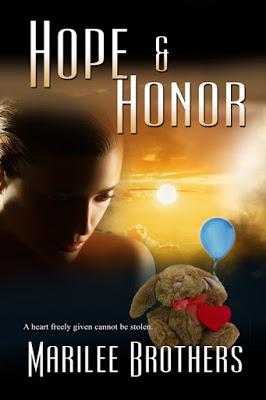 GENRE
: Romantic suspense with a touch of fantasy
BLURB:
Life is becoming more complicated for soul reader Honor Melanie "Mel" Sullivan. Her boss needs help with his rebellious teen daughter who believes rules are made to be broken and Mel's current boyfriend, Homeland Security agent Mick Petrov, is becoming an absentee lover, dropping hints about a major decision he faces. To make it worse, Mel's ex, 3 Peaks detective "Billy the Kid" McCarty wants her back. And those aren't the only challenges. When a paramilitary group called New Dawn wants her soul-reading skills, Mel meets five-year-old twins who steal her heart. Unwilling to abandon the motherless children, she strikes a deal with the compound's charismatic leader. Drawn deeper and deeper into New Dawn's twisted agenda, Mel must figure out a way to save the twins and herself before it's too late.
Amazon  http://tinyurl.com/ydeox5oj
EXCERPT
When last I saw Mick, he had spikey black hair and facial piercings. He was lean, almost skinny, hoping to pass himself off as a druggie. Apparently it worked. He got his man. He usually does.
I saunter into the Corral and head to his table. He lifts the brim of his hat and I look into eyes as clear and blue as a Norwegian fjord. His soul looks much the same, although it's picked up some etches and markings common to those involved in law enforcement.
I strike a pose, one hand on my hip, and flutter my eyelashes. Not a natural flirt, this seems silly to me. I lick my lips. "Why, hello there, handsome. You're drinking Grey Goose vodka and you look like someone I knew a very long time ago, but slightly different.Is it possible we've met before?"
His hand snakes out and grabs my wrist. He kisses the back of my hand. I hold back a snicker.
"My maylsh," he says in a sexy growl. "I didn't fool you after all?"
Mick is Russian born. In the past, we've gone through a number of Slavic endearments. Most of them reference pussycat or kitten. After my strong objection, we settled on maylsh, the Russian term for baby. It's not all that great, but it's better than pussycat. In my humble opinion, it's not worth fighting over.
H
e scoots his chair back and pulls me onto his lap. I lift his cap to check out his hair. It's pale blond and growing out from the spikey do.
He says, "Is it true blonds have more fun?"
"You get to decide."
He leans and whispers, "Believe me, I will."
Heat spirals through my body, settling deep into my belly. I want to grab him by the hand and drag him out to my car. Have my way with him. Until I see Mick, I don't realize how much I've missed him. But, this is not the time or place. I push away and stand.
"Are you going to introduce me to your friends?"
I suspect they are fellow officers. Not that he'll tell me.
Instead, he says, "This is Mel."
He points at the men and identifies each one by first name only. Now I know for sure they're his work buddies.
I say, "See you around, guys. Enjoy your evening."
Mick looks a little panicked. "Hey, wait. I'll see you later. In Number Ten. Right?"
Now, it's my turn for payback and I love it.
"Wrong." I walk away.
"At least leave bread crumbs."
I hear a hint of desperation in his voice and return to the table. "You're Homeland Security. Remember, you have no rules. I'm sure you'll figure it out, big guy. Bye, bye."
His buddies burst into laughter as I sashay away.
REVIEW
AUTHOR Bio and Links: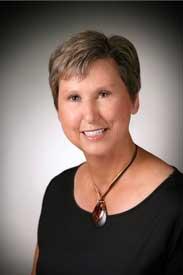 Marilee Brothers is a former teacher, coach, counselor and the author of ten books. Marilee and her husband are the parents of three grown sons and live in central Washington State. After writing six young adult books, Marilee is once again writing romantic suspense for the adult market. She loves hearing from people who have read her books. Feel free to contact her at http://www.marileebrothers.com and sign up for her newsletter The Obsessive Page Turner.




Her author page on Facebook is: www.facebook.com/marilee.author and she occasionally tweets @MarileeB. Check out Marilee's Amazon page here: http://www.amazon.com/Marilee-Brothers/e/B003RL7EWQ/




Marilee's blog is Book Blather, http://bookblatherblog.blogspot.com where she features aspiring and published authors as well as some tidbits of her own.




GIVEAWAY




Marilee Brothers will be awarding a $10 Amazon/BN GC to a randomly drawn winner via rafflecopter during the tour.


a Rafflecopter giveaway