I had always thought that the pairing of John Paul Gaultier with Hermès was kismet.  But now, after seeing Christophe Lemaire's debut collection for Hermès at Paris Fashion Week, I see that perhaps I was mistaken.  
Lemaire's inspiration for the collection was the arts of "la chasse" (the hunt) and falconry, one model even appeared with a falcon perched on her wrist and another carried a bow and a quiver of arrows.  (Reminded me a little of Robin Hood.)
The collection was staged in Hermès brand new rue de Sèvres store on the Left Bank, with the audience seated inside wooden latticed pods.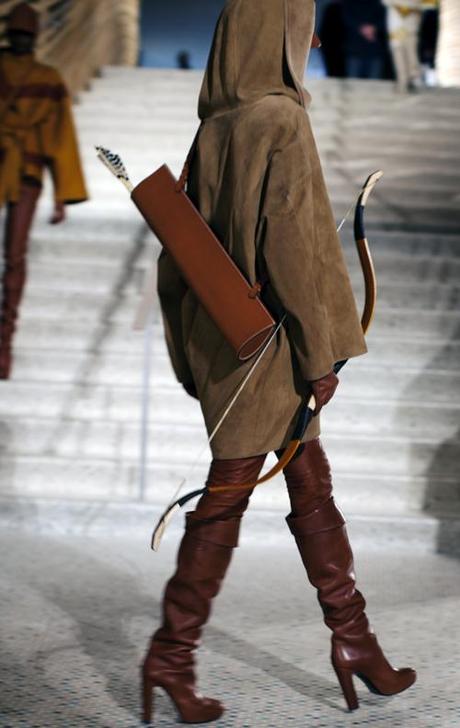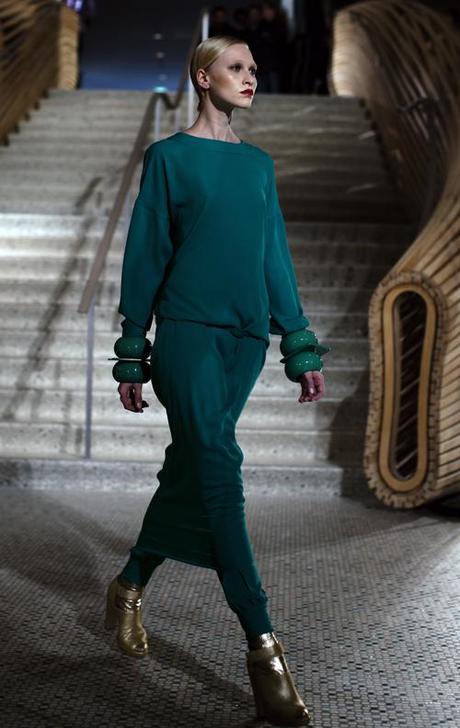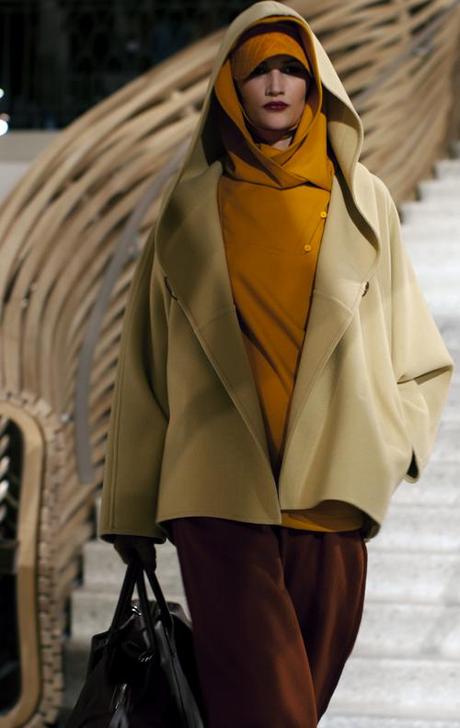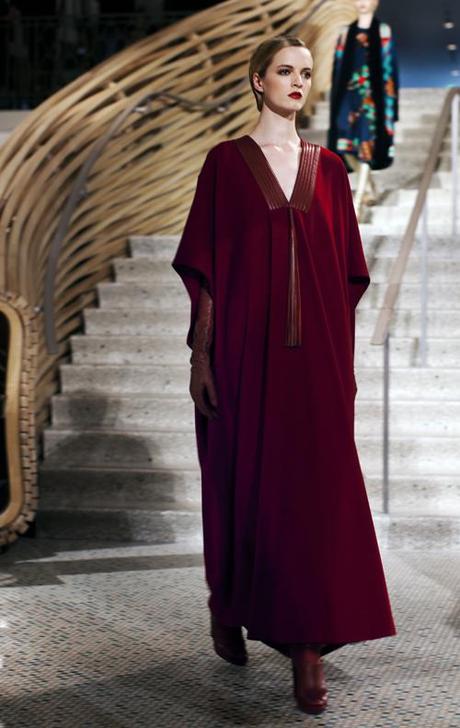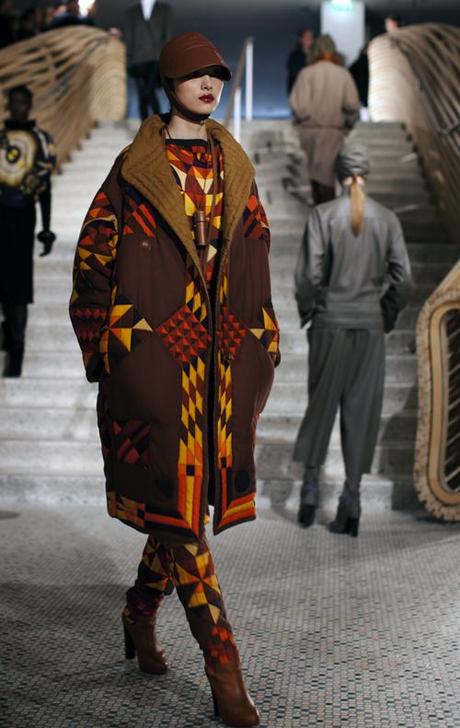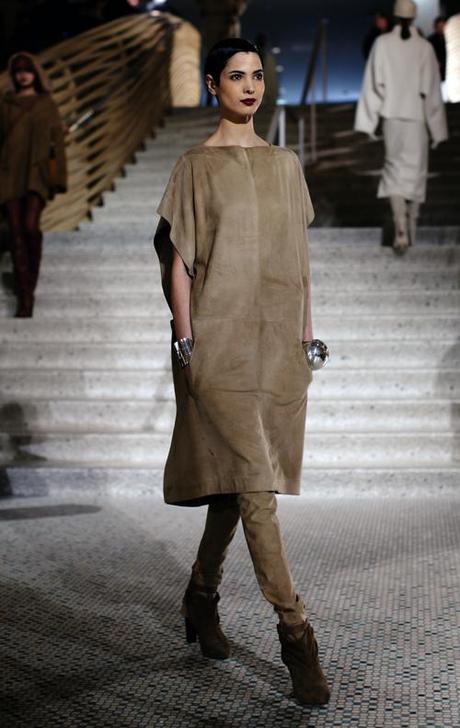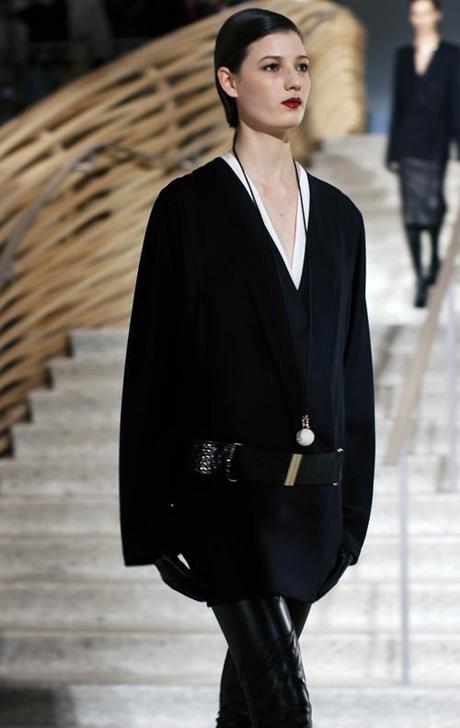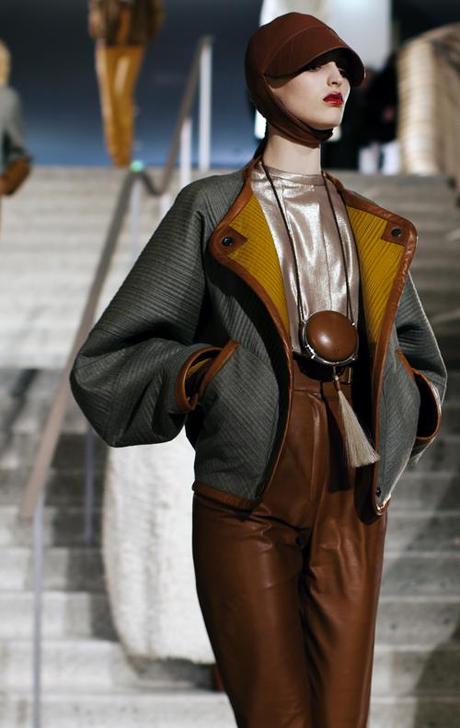 While those pesky bonnets did appear, there is no denying the refined quality and workmanship that encapsulates the house of Hermès, it was unmistakeable.
I loved every piece. 
H
Sources:
The Sartorialist