Hong Kong is a great futuristic city with a great destination and attractive places options. If you want to explore Hong Kong then this is the best idea to get alienated and not similar to be boring. People who explore this place on their vacation have a great time at this place let them create many beautiful memories and live in the moment.
The culture in Hong Kong is very friendly and well-connected transportation system that it makes easy to find world-class airport terminals with vast train networks to a strong bus system. These places have major tourists attractions that can easily reachable and accessible. The country also offers great facilities for kids and elderly that makes it an ideal choice for family vacations.
All these things and much more combined to make this place one of the most desirable foreign city for first-time travellers. Keep on reading this blog post to understand the high-points of Hong Kong and how you can make your trip to Hong Kong a time to remember.
Best Time to Visit!
The months to travel to Hong Kong is from October to March when you will find a very friendly environment. The most ideal time during this period is October-December as this time the temperature remains pleasantly cool and the skies enchantingly sunny.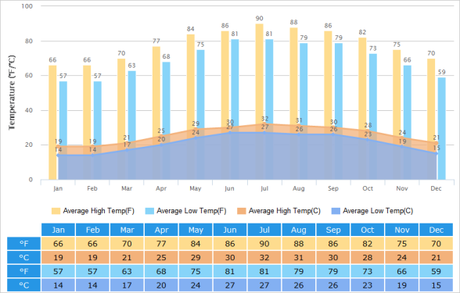 Whereas after the winter months i.e. from January to March, the sky seems much clearer and one can see clear skies too and enjoy the beautiful weather out there. January is the driest month and cold too.
During August, you may witness rainfall, hit by typhoons mulled by the Pacific. The month is pretty moist, too.
How To Get to Hong Kong?
First, get a Hong Kong Visa and then plan ahead to reach Hong Kong.
Travel from Macau International Airport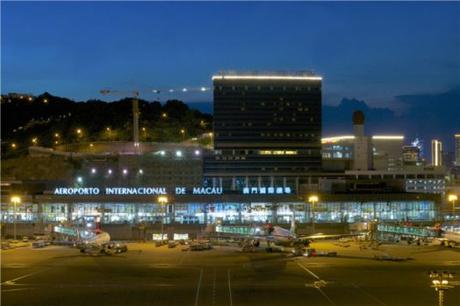 Getting to Hong Kong is very easy, there are many different ways of transport option available that make traveling much easy. If you want to travel to Hong Kong from Macau then you can book a flight to Hong Kong and then take a return flight from Macau, or vice versa. This way, you get to enjoy the discovery of both the cities. Book your flight tickets using CheapTickets promo code that allows you a huge discount on your bookings.
If you do not find a way to enter the Hong Kong entrance- Macau exit then you can book a roundtrip ticket to either. This means that you have to take a 1-hour ferry ride to the other.
Manila to Hong Kong
If you're coming from Manila, then the cheapest way to find a ticket is by booking a flight Cebu Pacific Air and AirAsia from CheapTickets. They offer many flight tickets and also offer low-cost carriers which is not your thing. Here are their normal year-round rates:

Places to Visit in Hong Kong!
Here are some must-visit places which you surely shouldn't miss on your trip. The places below are budget travel option.
But before you start traveling to some attractive places in Hong Kong, make sure you have availed the iVenture Pass!
iVenture Pass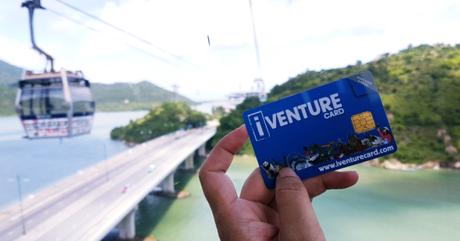 This is the most convenient card if you want to enjoy some high-end places in Hong Kong within budget. The card will grant you DISCOUNTS on many places like on restaurants, FREE entry to many attractions in Hong Kong and Macau.
Free Tickets available on the following places and activities:
Ocean Park Hong Kong
Hong Kong Watertours Pre-Dinner Sunset Cruise
The Peak Tram (Victoria Peak, Hong Kong)
Macau Tower
Ngong Ping 360 (Hong Kong)
Discount Tickets available on the following Places and activities:
Disneyland Hong Kong
Victoria Peak
Avenue of Stars and Symphony of Lights
Macau Day Tour
To reach Hong Kong at discounted flight tickets, you can use the unique Qatar Airways HK Promo Code that allows you to book your flight tickets within the budget price.
More Tips To Travel Cheap!
Here are a few more tips to travel to Hong Kong in the budget and save hundreds of bucks.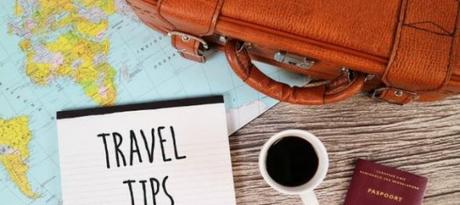 Get the mighty Octopus Card 
Octopus Card is like a prepaid debit card that works all over Hong Kong. Instead of collecting coins and fumbling with them to get MTR train tickets for every journey, you can easily scan your octopus card over the reader and the payment will be easily deducted from your prepaid stored value. You can use this card at all MTR stations, Star Ferry, Peak Tram, 7-Eleven, and at Mc Donald's.
Though Hong Kong is an expensive country still there are a few cheap places to eat in Hong Kong. One of the best things to do to enjoy cheap food is to go on a food tour and enjoy great dishes like Dim Sum, BBQ/roast pork, wonton noodle soup, egg tarts, Hong Kong waffles, etc.
Travel and Stay around Hong Kong
You can take advantage of the FREE hotel shuttles in Macau. You actually do not have to reserve to get into the buses. They're FREE of cost and you can easily find them at the ferry terminals and major key spots in the city.
If you're traveling on a really tight budget, then hope the above tips will help you in making your journey simpler and may you have a blast in Hong Kong!