Doubt no more that the LGBT (lesbian gay bisexual transgender) movement hates God.
Logo, a fringe cable TV network that targets homosexuals, is urging its viewers to "celebrate" the holiday-that-shall-not-be-named with seven days of sin.
That's their "F-you" birthday greeting to Jesus.
Drew Zahn reports for WND, Dec. 24, 2012, that a lewd new commercial from Logo says: "This holiday season, be bad, for goodness' sake. Indulge in a different sin every day of the week." The seven sins are the "deadly sins" of pride, greed, envy, wrath, lust, gluttony and sloth.
This past Saturday began the seven-day stretch of "sinful" shows, beginning with a whole day's programming devoted to greed.
The promotional ad begins with the words, "O Come All Ye … Sinful?" as it depicts clips of male strippers and a woman whose nearly bare breasts have to be blurred out, saying, "Let's get naked." It features an overweight man stuffing his face with pizza to promote gluttony, two men kissing to promote lust, and "Buffy the Vampire Slayer" to promote wrath.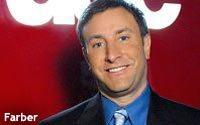 Logo is a cable TV network owned by Viacom and founded by former MTV Executive
Matt Farber
. The channel features shows targeted at the LGBT audience, and features programs like "RuPaul's Drag Race," movies like "Make the Yuletide Gay," and the "Noah's Arc" television series about black homosexual men living in Los Angeles.
Somehow, I don't think Logo will ever air a show about the rampant promiscuity and the resultant physical and mental ills of the LGBT "community." I wonder why. (See "What They'll Never Tell You in 'Homosexual Education'".)
Somehow, I don't think Logo will ever air a show about archeologists finding evidence of the obliteration of Sodom-Gomorrah. I wonder why.
For more examples of the Left's depravity, see:
~Eowyn