With many thanks to the administrator, Jonathan Rubinstien, I received an e-mail notification several weeks ago that a home-made blade-setting jig I'd created has also been featured on the HomemadeTools.net encyclopedia.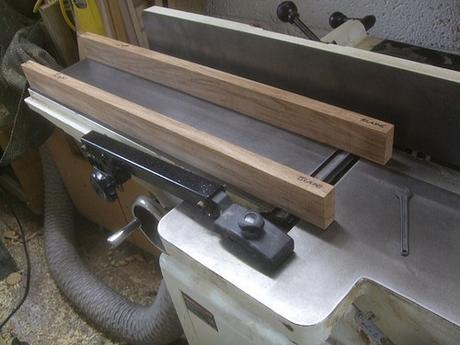 My device was simple: a pair of hardwood sticks, roughly 25mm thick with rare earth magnets embedded in strategic locations. These magnets hold the jigs on to the cast iron outfeed table of my 6in wide  planer (jointer), while a third magnet sits directly over the center point of the cutter block.
So, with the cutter block rotated so that the tip of the blade is sitting at the 'top-dead-centre' of its rotation, this third magnet will hold it in place while I tighten the bolts with a spanner. If the blade was to sit too far proud of the outfeed table, I'd experience snipe at the end of each cut. If the blades were set below the outfeed, I'd end up creating a convex surface or, each cut would be incomplete.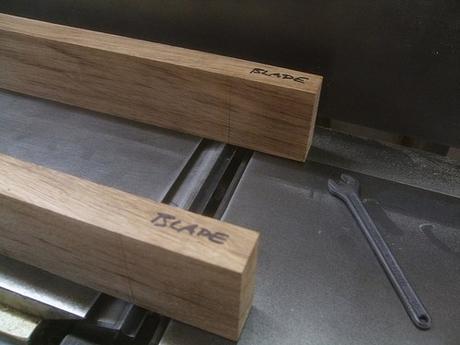 I made these jigs because my second-hand planer didn't come with any and, through experience, I've realised that most machines are supplied with inferior 'aids' where you ideally need two pairs of hands to get the job done properly.
Jon has kindly included a link to the post I wrote on making these in 2012:
Jointer Knife Setting Jig (June 2012)
If you'd like to take a look at the HandmadeTools website, encyclopedia and forum, please follow the link below:
HandmadeTools.net
Thanks for reading.
Advertisements