New to little Indiana? Subscribe for free to my RSS feed. Thanks for stopping by!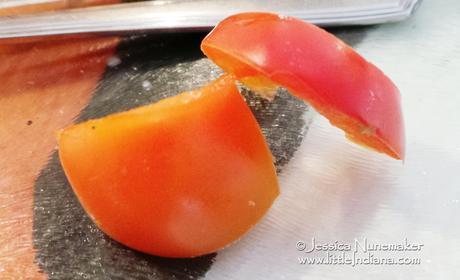 Homemade Zesty Italian Dressing Recipe
Many recipes call for Italian dressing–and that's when I'll bring out this homemade Zesty Italian Dressing Recipe!
It's unbelievably fast to throw together and you can control the seasoning. It's a snappier version to the Homemade Italian Seasoning Recipe.
After one taste, you'll easily see yourself adding this homemade zesty Italian salad dressing recipe to more than salads but to entrees like Slow Cooker Italian Chicken and Rice.
Another keeper from Indiana blogger The Stay at Home Chef.
Homemade Zesty Italian Dressing Recipe
Print Homemade Zesty Italian Dressing Recipe
Rating: 51
Prep Time: 10 minutes
Total Time: 10 minutes
I use this yummy homemade option for recipes that call for Italian dressing.
It comes from Indiana blogger: http://sahmchef.blogspot.com/
Ingredients
1/4 Cup Red Wine Vinegar
1/3 Cup Olive Oil
1/3 Cup Water
1 teaspoon Lemon Juice
1/4 Cup Sugar
1 Tablespoon Red Bell Pepper, Minced
1 Tablespoon Onion, Minced
1 teaspoon Garlic, Minced
1 teaspoon Oregano
Paprika
Sea Salt and Pepper
Instructions
Combine together.
Store in refrigerator.
Schema/Recipe SEO Data Markup by ZipList Recipe Plugin2.0http://littleindiana.com/2013/01/homemade-zesty-italian-dressing-recipe/Photos are the Property of little Indiana. Do Not Use Without Permission.
pictures in Indiana
little Indiana Tumblr blog
Just don't forget to tell 'em that  little Indiana sent you!
Don't miss a moment. Subscribe to little Indiana and receive instant updates to stay on top of everything "little."
little Indiana: Where to Stay, Play, and Eat in Small Towns in Indiana. Discovering Indiana's best small towns! Now get little Indiana on your Kindle.
Targeted. Relevant. Affordable! little Indiana advertising.