When summer starts across the country, there are two things people look forward to - the King of fruits - the mango and the summer rains! When we were kids our parents never gave us aerated drinks, and if we insisted they got us Mango Frooti instead. Since we loved it so much, my Mom even started making a homemade Mango Frooti recipe!
Coming to the current day and age, my kids have inherited my genes and ask for a Frooti whenever we go out. The other day I saw a Mom being pestered by her kids for Frooti. This brought back old memories and I decided to try my Mom's homemade Mango Frooti recipe, which tastes exactly the same as the original thing, may be even better!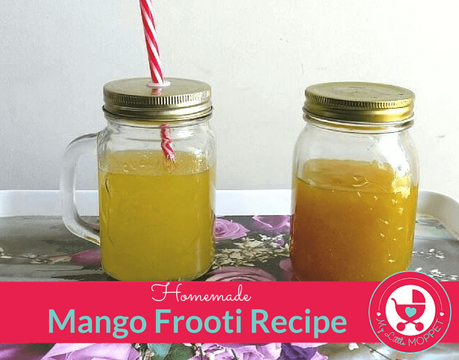 Ingredients:
Mango pulp - 1 bowl
Sugar - 1 bowl
Water - ½ bowl
Citric Acid - 1 ½ tea spoon
Method
1. First of all, you need to choose the right kind of mango - one that is neither too sweet nor too sour. If it's too sweet, you can add some extra citric acid as it helps in increasing the sourness. If the mango is too tangy, you can add more sugar to balance out the tastes. However, we recommend picking a mango which has a perfect balance of flavors to ensure a good result. Peel, chop, churn and strain the mango pulp, so that there are no lumps.
2. Make sugar syrup by mixing sugar and water to get a thick consistency. Add citric acid to this syrup and let it dissolve.
3. Once the sugar syrup is cool, add the mango pulp and mix well. Your Frooti concentrate is ready.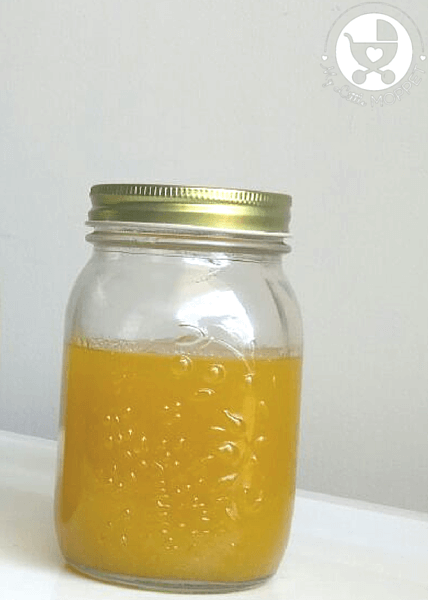 4. To make the drink, mix the Frooti concentrate with cold water. Chill if required and serve.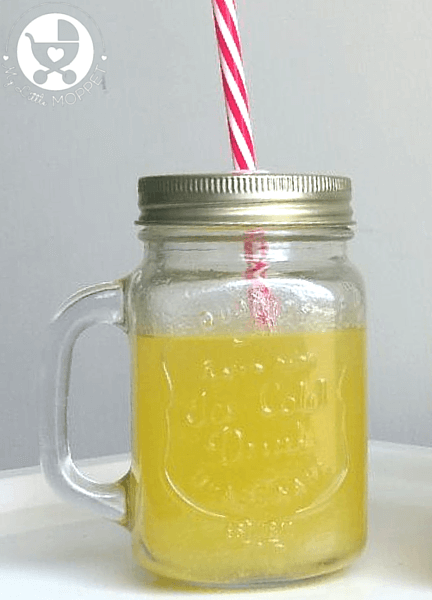 If you find the taste of the concentrate too sweet you can adjust it by mixing citric acid in a little water and add the same to the concentrate. Citric acid helps in giving the right amount of sourness to the drink as well as increasing the shelf life of the concentrate. You can refrigerate the Frooti concentrate for up to 2 months. This way, you can make enough concentrate when mangoes are easily available and freeze it to enjoy much later. So the next time your kids clamour for Mango Frooti, you know what to do!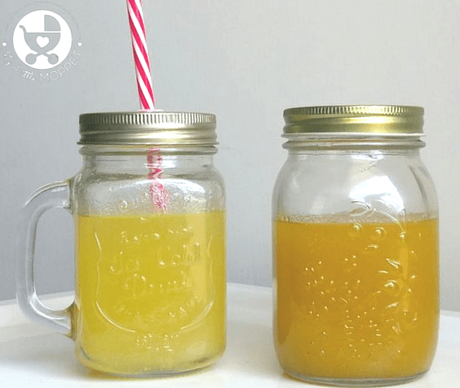 Don't forget to try our other summer recipes with mangoes, like Honey Mango Popsicles, Mango Kulfi and Mango Yogurt!
Author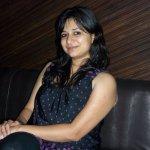 Sumangla Indoria has done her B. Com from Delhi University and her PG Diploma in Event Management and Public Relations from EMDI, Mumbai. She has worked for 6 years in the event management and PR industry and for 2 years in Human Resources. She is currently a stay at home mom to her 1 and a half year old daughter.
Homemade Mango Frooti Concentrate