New to little Indiana? Subscribe for free to my RSS feed. Thanks for stopping by!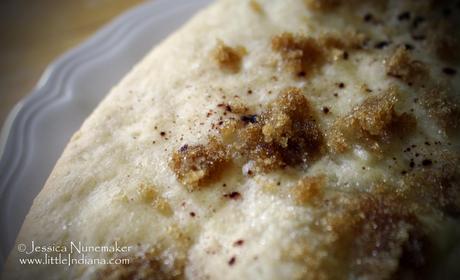 Homemade Elephant Ears Recipe
We always look forward to our Indiana County Fair–and this recipe for Homemade Elephant Ears gives us a taste of the fair year round!
Using yeast, you will have to give these homemade elephant ears a bit of time to rise, but since they are baked, not fried, you can kinda sorta justify the amount of sugar in them. I'm okay with these as a once in a while kind of treat.
Kid #1 is a fan of anything with cinnamon. These are one of his favorite special treats. He loves rolling out the dough and preparing it for baking. They are a fun way to get your kids or grand-kids helping in the kitchen!
Homemade Elephant Ears Recipe
Print Homemade Elephant Ears Recipe: Baked, Not Fried
Rating: 51
Prep Time: 45 minutes
Cook Time: 10 minutes
Total Time: 55 minutes
Yield: 2 Dozen Elephant Ears
Serving Size: 1 Elephant Ear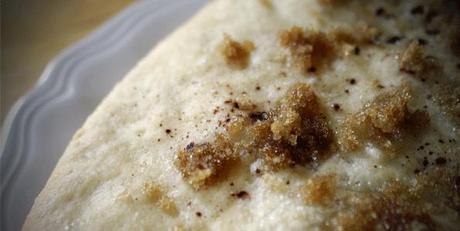 Another phenomenal recipe from one of my all time favorite cookbooks: Into our second century by the School Sisters of Saint Francis 1988. Love those church cookbooks!
Ingredients
1/4 Cup Warm Water
2 1/4 teaspoons Yeast
2 1/4 Cups Flour
2 Tablespoons Sugar
1/3 Cup Butter or Margarine
1 Egg, Beaten
1/2 teaspoon Salt
1/3 Cup Milk
Cinnamon and Sugar Mixture for Sprinkling
3/4 Cup Brown Sugar!
1/4 Cup Butter or Shortening
Ground Nuts (Optional)
Instructions
400* oven.
Add yeast to warm water. Let rest five minutes.
Combine Flour, Sugar, and Salt in a large bowl.
Cut in Butter using pastry blender until mixture is blended.
Add the Softened Yeast, Milk, and Eggs.
Set aside to rise for 30 minutes.
Roll into small round buns.
Pour mixture of Cinnamon and Sugar on flour board and roll each bun into the mixture on both sides, rolling very thin. (Buns get to be about 3-5 inches in diameter)
Place on a well-greased cookie sheet and spread with the mixture of Brown Sugar, Butter or Shortening, and Nuts (if using).
Bake 8 - 10 minutes or until light golden brown.
Notes
I have made these with and without the brown sugar topping.
Schema/Recipe SEO Data Markup by ZipList Recipe Plugin2.0http://littleindiana.com/2012/07/homemade-elephant-ears-recipe-baked-not-fried/Photos are the Property of little Indiana. Do Not Use Without Permission.
Find pictures in Indiana on my Flickr photostream or on the new little Indiana Tumblr blog.
Just don't forget to tell 'em that  little Indiana sent you!
Don't miss a moment. Subscribe to little Indiana and receive instant updates to stay on top of everything "little."
little Indiana: Where to Stay, Play, and Eat in Small Towns in Indiana. Discovering Indiana's best small towns! Now get little Indiana on your Kindle.
Targeted. Relevant. Affordable! little Indiana advertising.