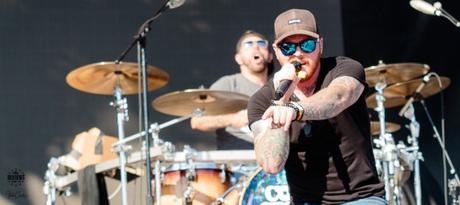 Cold Creek County are no strangers to big Canadian country music stages, and at Boots & Hearts 2017 they took the main stage in the Sunday afternoon sun to share their hits, fan favourites, and more with the B&H crowd.
The 2016 CMAO Group of The Year, Rising Star, and Fan's Choice award winners pulled triple duty at Boots & Hearts, also hitting the SiriusXM popup stage in the VIP barn, and climbing up to the Coors Banquet rig stage, all in an effort to entertain as many music fans as possible at the biggest country music festival in Canada.
And with performances of songs Beer Weather, Our Town, and their new single, from their EP of the same name, Homemade, the six dudes of Cold Creek County did exactly that.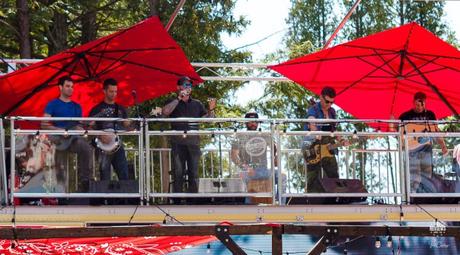 Note: Ches Anthony has done a fantastic job joining CCC and taking over the lead man duties. The band hasn't missed a beat, and they continue to be as entertaining and talented as ever.
On the Boots & Hearts main stage, the band pumped out a full sound, providing sing along moments to songs that the crowd clearly loves. And their excitement for the opportunity to play the festival on the same night as headliners Brett Eldredge and Luke Bryan was clear.
Cold Creek County are a whole lot of fun, a whole lot of talent, and put out a whole lot of sound, no matter what stage they're on. And when you get the chance to see these country rockers play live, we recommend that you get yourself a ticket and enjoy the show!