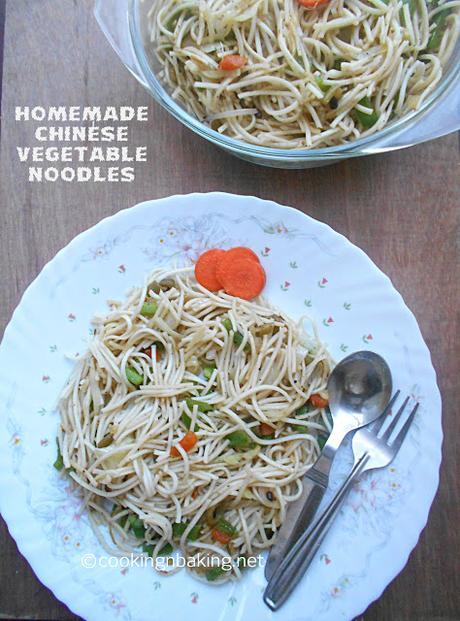 Noodles are my all time favorite, I used to make this by adding sauces. But now I make it simple and tasty with just pepper added to it. If you stock chopped vegetables, then making this is so easy. When you buy white noodles, discard the masala packet and make the noodles this way. Add more vegetables and make it a complete meal. Ingredients:
White Noodles - 200 g (1 pack) Water 1500 ml  Salt as per taste 200 g of Mixed vegetables 1 onion sliced 1 green chilly finely chopped (optional) 1 tablespoon of ginger garlic paste 3 tablespoon of oil salt for vegetable stir fry
Method:


Boil 1500 ml of water and add salt. Add white noodles and cook for just 4 minutes. Drain noodles and wash under tap water and set aside for draining. Meanwhile heat a wok with oil. Add ginger garlic paste and fry well. Add onions and chopped vegetables, add little salt and stir fry till vegetables are crisp and cooked. Add pepper powder and noodles and stir well. Serve hot.