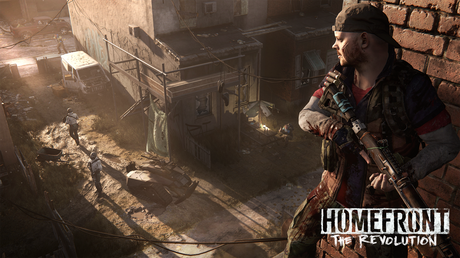 Homefront: The Revolution has not been cancelled and will not be "vapourware", Deep Silver has promised while calming fears over the game's troubled development.
Posting on NeoGAF, community manager Maurice Tan confirmed that "Homefront: The Revolution is still in development, now under our wing at Dambuster Studios (formerly Crytek UK).
"Sometimes we get questions from fans if it's going to be another Prey 2 or Duke Nukem Forever. But rest assured that the team at Dambuster is still working hard on the game and it's not going to be vapourware."
Homefront: The Revolution initially started life at Crytek UK under THQ, but was sold outright to Crytek following the publisher's closure in 2013.