The study behind this interesting project impressed us. The fabric makes the difference and the whole project seems the concrete demonstration of a new more eco-friendly and efficient way of conceiving fashion.
What does "HOMECQUE" mean? HOMECQUE is a play on the word Home-ec. Home ec or "home economics" was created in the 19th century. These courses were taught to American women on how to make home life more efficient. Home-ec was actually thought of as a "domestic science" rather than just sewing aprons. Our brand plays with that idea. Homecque aims to reinterpret the material culture of domestic spaces that were once occupied by women by creating a uniform that doesn't compromise function for style.
What's the main concept behind this project and how did it come to life? The conceptual idea behind Homecque was to design a chic uniform made out of a technical fabric that is eco-friendly, waterproof, as well as stain, flame, and odor resistant and built to last. We love to cook and throw dinner parties but our clothes were constantly ruined because of food and oil stains. We did not love the design, meaning or functionality of the classic apron - so we decided to re-design it as a dress that women could wear at home, to work and even out partying.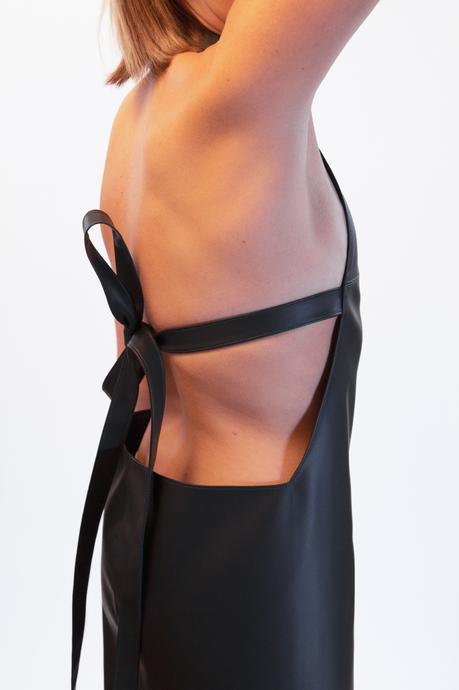 How does your creative process works? We start by collecting references which include images from art history, fashion and industrial design. After we develop our concept, we both make sketches on paper and sculptural sketches with fabric. Homecque is all about the properties of our fabric and this really drove our creative process. We needed to design a pattern to that catered to silicone leather and find a manufacturer who had the right machinery and know how to deal with this difficult fabric.
What's your main inspiration? For this project, we were really inspired by how functional fashion and design has been approached historically, i.e., soviet constructivism, the Vignelli's, and as you can probably tell bondage gear, which is also functional!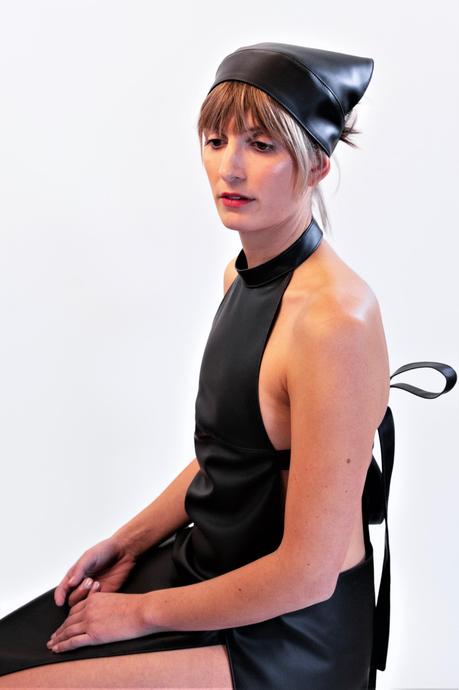 What's the future of fashion and design? To us, the future of fashion + design is all about editing and less is more. Beyond the Marie-Kondo'ing of your closet we see consumers start to collect pieces that are long lasting and not trend driven.
What do you hope for your HOMECQUE project? We want to keep expanding the line while still keeping it focused, design worthy and hyper functional. Our goal is to also expand into tableware and homewares. Finally, our product is very tactile - we'd love to get more exposure by entering the retail space
For any inquiries get in touch with Jane Schub [email protected]
Instagram @homecque
www.homecque.com