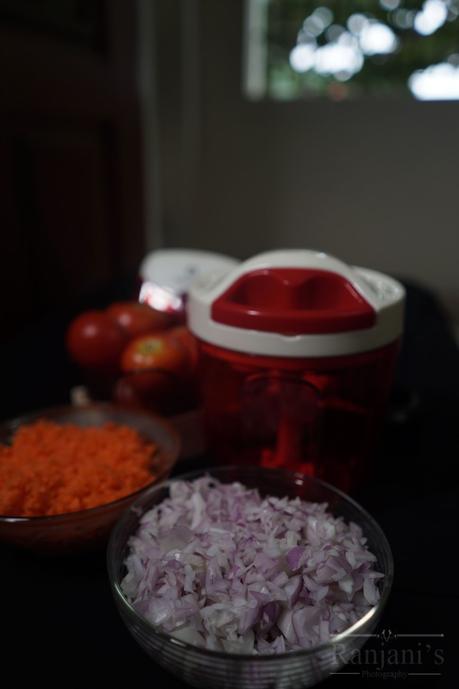 Homecare vegetable chopper review - got this handy vegetable chopper from homecare to review. In this fast-paced world, especially for working women this kind of stuff's are mandatory to make things easier and faster. Whether its onions, carrot, beans cucumber, etc, it chops in no time. The bowl is big enough to hold a good amount of veggies at a time.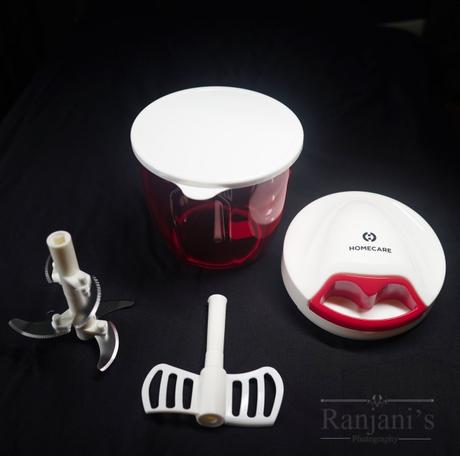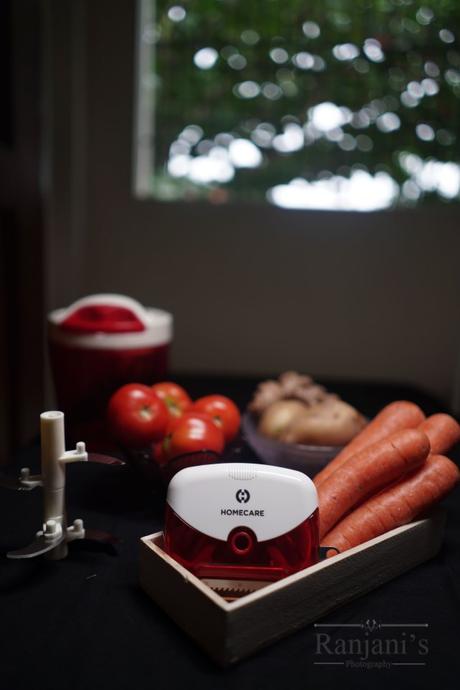 I tried chopping onions, and carrot. I get finely chopped one as I always love to use those kinds in gravies, omelette, poriyal, chat recipes and podimas. For me, chopping of onions is a bit tough than other veggies. So no more tears using this Homecare vegetable chopper.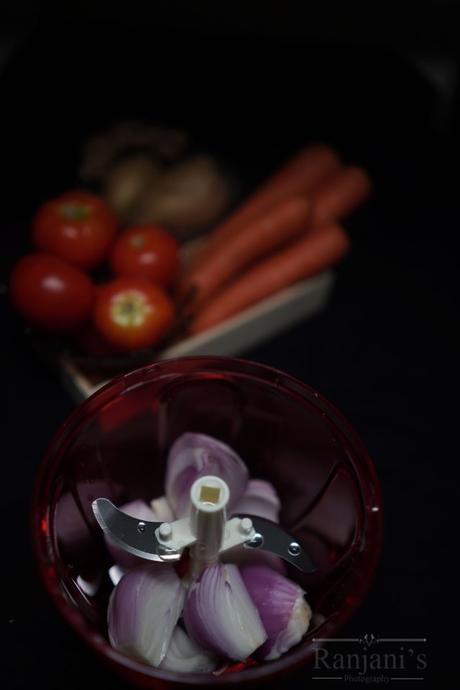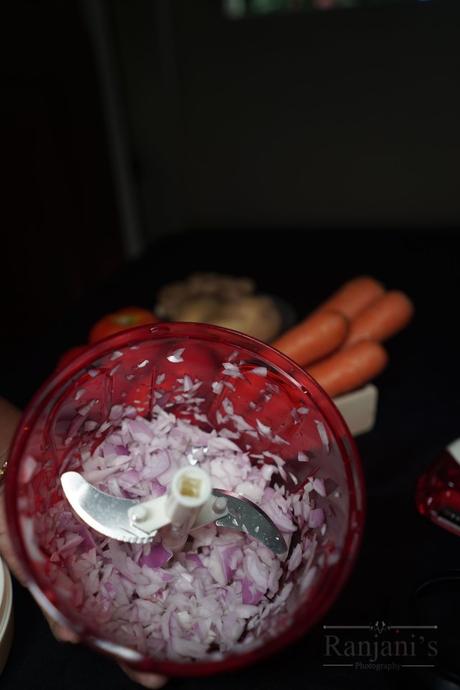 It comes with a big bowl of 900ml to hold vegetables along with lid for storage purpose, chopping blade, and beater. It is easy to use by simply pull the chord system to chop your favorite vegetables.
Some pictures for you how to use vegetable chopper and the outcome using the chopper.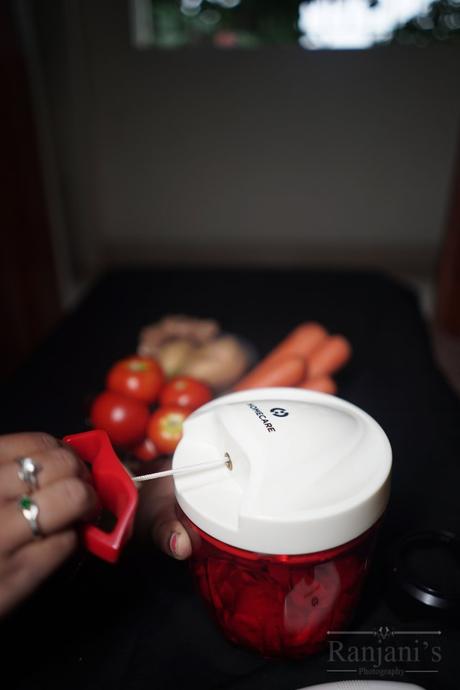 multi-use vegetable peeler also comes with this chopper for review. It's easy to hold and peel carrot, beetroot , ginger etc., The blade is stainless steel and the peeler is designed as easy to clean.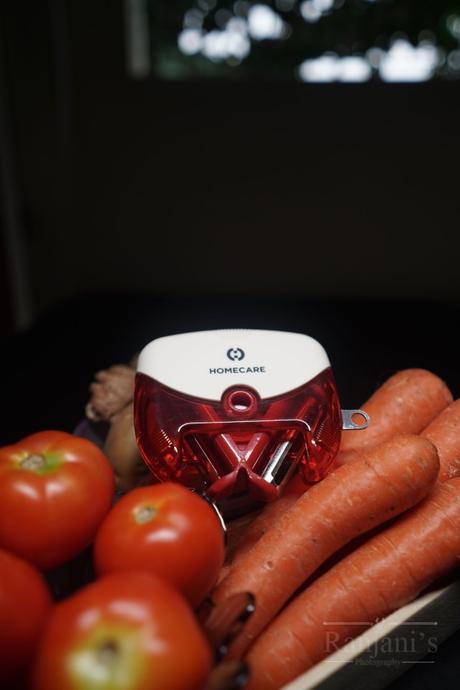 Here is a picture of how to peel vegetables using this multi-use vegetable peeler.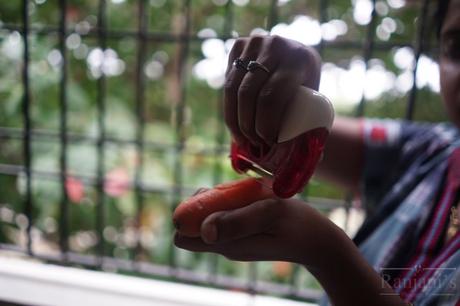 If you want to buy these products, you can buy here. Homecare products
You can read some of my other reviews