Each week, we bring you a quick run-down of what's out on DVD so you don't miss the hits and you can skip the misses.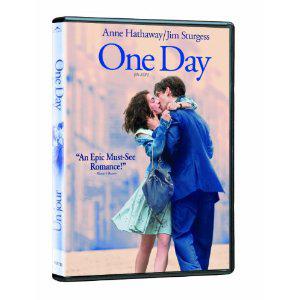 Don't rent:
One Day
It took me all of two days to finish David Nicholls's novel One Day. I suppose I could have read it in a sitting if I was ambitious (and didn't take frequent breaks to eat chocolates and weep), but the 2009 bestseller is the kind of read you want to savour: that rare romance that is as whipsmart as it is true. Indeed, Nicholls's story about Emma Morley and Dexter Mayhew, two people who spend a romantic evening together after their college graduation and the 20-year friendship that follows, presents two of the most realized characters you could ever hope for in a story.
Read the rest of Manori's review.
Don't even rent:
Our Idiot Brother
Paul Rudd as the funny guy in a comedy, not the sarcastic, reasonable guy seems an easy sell. Zooey Deschanel, Rashida Jones and Steve Coogan make it even easier. But although we rarely see Rudd in this role anymore, there's nothing refreshing about this movie. The story is old and the jokes are predictable. The moronic stoner brother who ruins everyone's lives was best when Jack Black did it.
Michelle
Also out:
30 Minutes or Less
Jesse Eisenberg, Aziz Ansari, Danny McBride and Nick Swardson star in the crude, slapstick comedy where two guys force a pizza guy (Eisenberg) to rob a bank. While most critics deemed its humor cheap and obscene, others praised the actors' comedic performances and absurdity.