Each week, we bring you a quick run-down of what's out on DVD so you don't miss the hits and you can skip the misses.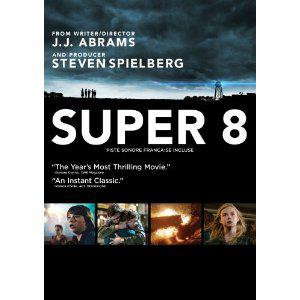 Must buy:
Super 8
Super 8 may kick off with a train wreck of epic (and possibly extraterrestrial) proportions, but J.J. Abrams' sci-fi adventure film is anything but that. It blazes pre-established trails smoothly and near-effortlessly and moves at a pleasant pace. It's fast enough to make it worth your while, but slow enough to give you a chance to take in the oft-missed scenery – which in this nostalgia-heavy case, is made up of the love lives, pet projects and various monstrosities (!) facing a group of tween cinephiles in 1970s Ohio.
Read the rest of Emily's review.
Also out:
Conan the Barbarian
While some critics praised the visuals and cinematography of this 80s fantasy remake, most others docked it for it's poor dialog and (lack of) story. Selling itself almost solely on an epic war battle, though falling to obvious criticism, it sounds like Immortals, if you ask us.