Each week, we bring you a quick run-down of what's out on DVD so you don't miss the hits and you can skip the misses.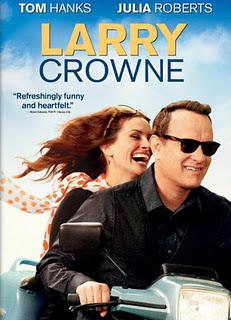 Don't even rent:
Larry Crowne
Larry Crowne is an indie(ish) film that seems like a high production film posing as an indie film. It's also directed by, co-written by and starring Tom Hanks; so it's like Tom Hanks: The Movie. And the whole time it's got this we're-good-friends-playing-lovers-and-we-think-that's-hilarious vibe going on. In short, it's very weird.
Read the rest of Michelle's review.
Also out:
Pirates of the Caribbean: On Stranger Tides
Jack Sparrow, or Johnny Depp acting drunk and loving the fact that he's the only reasonable dude who can pull off guyliner and dirty rags and still look like the sexiest man alive, is back in the fourth installment in the series loosely based on the Disney World ride of the same name. We haven't seen it yet because the third one, with all its hallucinatory crabs and not-long-enough Keith Richards cameos, made us want to walk the plank.