Each week, we bring you a quick run-down of what's out on DVD so you don't miss the hits and you can skip the misses.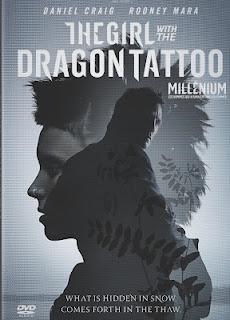 Buy it:
The Girl with the Dragon Tattoo
The story of The Girl with the Dragon Tattoo is compelling, and I was curious how Fincher would adapt and interpret the narrative I had become familiar with. I was also drawn in by Daniel Craig, a perfect, spot-on choice for Mikael Blomkvist, and intrigued by the casting of Rooney Mara, a relative unknown, in a role that has become so iconic (Lisbeth Salander), and was performed so brilliantly by Noomi Rapace in the original Swedish-language films. So, I went. And despite myself, I really liked this movie.
 
Read the rest of Jennifer's review.
Buy it now:
The Muppets

For lifelong fans, like the gigantic presence that is star and writer Jason Segel (who originally revealed his fandom--and freakly bod--in Forgetting Sarah Marshall), The Muppets is a fitting return to flat-out punny form after the flop that was Muppets in Space. For those who did not grow up with Kermit and his furry friends, it  is the perfect, meta first meeting (the plot is about the Muppets trying to save their Studio and careers from disappearing). I'm not sure that life really is (as the first song of the film states), a "Happy Song." But when I left the theatre, I certainly felt like it.
Read Emily's Top 10 of 2011.