Each week, we bring you a quick run-down of what's out on DVD so you don't miss the hits and you can skip the misses.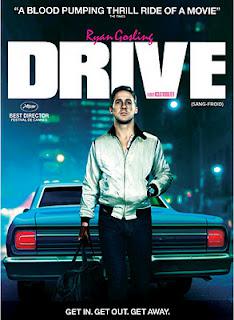 Photo: amazon.ca
Buy it now
:
Drive
Three quarters of the way through Drive, Ryan Gosling's character, a stunt driver who doubles as a late-night criminal chauffeur, takes Carey Mulligan into a elevator and kisses her with reckless, slow-mo abandon as a overwrought romantic soundtrack thumps. Then, suddenly, he turns towards the other guest in the elevator and bashes the dude's head in with his feet. It's a morbidly gorgeous scene and a spot-on summary of Nicolas Windling Refn's way-cool ode to dimly-lit '80s action thrillers.
Read the rest of Emily's review.
Rent it:
The Thing
Back in October, the Filles went to see this prequel to the '80s Kurt Russell-starring sci-fi horror film of the same name. The next day, we did a live blog about the experience, discussing the distractingly off-the-mark special effects, the nods to its classic predecessor and our favorite part - the film's driving force: self-sufficient, scream-free survivor girl, Kate (Mary Elizabeth Winstead).
Read the Filles' live blog
.