Each week, we bring you a quick run-down of what's out on DVD so you don't miss the hits and you can skip the misses.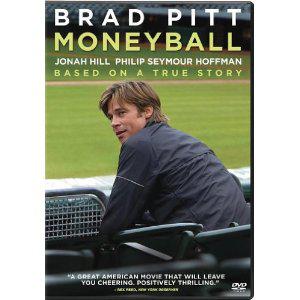 Must buy:
Moneyball
Baseball could not be more boring in my mind. Baseball movies, however, are a whole other ball game.
A League of Their Own. Bull Durham. Field of Dreams. Damn Yankees. The Sandlot. The Rookie. Fever Pitch. (Okay, maybe that one's just Jimmy Fallon-fawning me.) The most long-winded, slow-paced nationally-played sport has inspired some serious cinematic catches. Some of them are straight-up great films, with great scripts to run home on. And others are simply exciting because they cut the actual game down to barely-quarter inning stretches to make it seem exciting. Moneyball is a bit of both.
Read the rest of Emily's review here.
Don't even rent:
What's Your Number
I know, we should have seen it coming. It looked like an un-funny female take on Ghosts of Girlfriends Past and it was. But let's just blame it on the fact that we're fans of all other "terrible awesome" Anna Faris comedies (ie. The House Bunny, The Hot Chick).
Also out:
 Paranormal Activity 3
Hailed as the redeemer of Paranormal Activity 2, the third installment to the series is actually a prequel to the first, and supposedly brings back the scares we loved from the original. Remember when Katie talked about the demon following her since she was a kid? This is that story.