0 Flares
0 Flares
×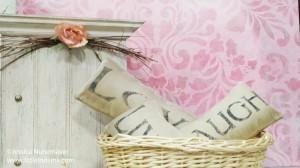 Home Sweet Home in Rensselaer, Indiana
Home Sweet Home in Rensselaer, Indiana
contains furnishings and accessories galore!
This Jasper County antiques and more shop is a great vintage destination.
Home Sweet Home in Rensselaer, Indiana
Uniquely painted wood furniture has all the shabby chic style you love! Dining room tables, dressers, and more are ready and waiting.
Combine it with the fabrics, window treatments, and paintable wallpaper available from Decorative Painting and Custom Window Treatments by Cathy Hitchings, and you are well on your way to a fashionable, affordable new look for your home!
There's a slew of fabrics to admire and browse, many of which complement items already found within Home Sweet Home. Window coverings are just the beginning. It's not every shop that offers such a well-rounded variety of ways to improve the comfort of your home–and this will certainly be a welcome feature for folks here in Rensselaer.
Rensselaer, Indiana Antiques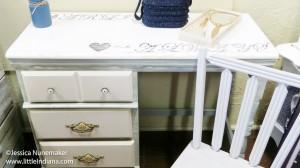 Home Sweet Home in Rensselaer, Indiana
Wall art, candle holders, pillows
…that's just the tip of the accessories iceberg!
This shop actually takes up two storefronts. New items are brought in all the time. With a whole lot more still located in storage, you know that every single time you visit, you are sure to see something new! And that's half the fun.
Polka dot glassware, red kitchen accessories like salt and pepper shakers, a boatload of baskets, and plaques with inspirational or comforting phrases on them are just a few of my favorite finds at this Indiana antique shop. I'd love to know your favorites in the comments below!
Go There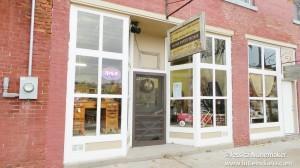 Home Sweet Home in Rensselaer, Indiana
Home Sweet Home in Rensselaer, Indiana
 is right downtown and oh so easy to find. I know you'll love it.
This nice shop covers all the bases. Make the trip and see for yourself!
Small Towns: Destinations, not Drive-Thrus! I'm Jessica Nunemaker and THIS is little Indiana!
Find pictures in Indiana on my Flickr photostream or on the new little Indiana Tumblr blog.
Just don't forget to tell 'em that  little Indiana sent you!
Home Sweet Home
104 North Cullen Street
Rensselaer, Indiana 47978
219.816.2328

View Larger Map
Don't miss a moment. Subscribe to little Indiana and receive instant updates to stay on top of everything "little."
little Indiana: Where to Stay, Play, and Eat in Small Towns in Indiana. Discovering Indiana's best small towns! Now get little Indiana on your Kindle.
Targeted. Relevant. Affordable! little Indiana advertising.