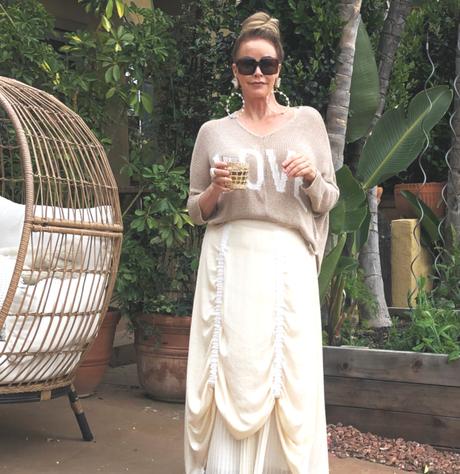 Like most peopleJeff and I have been spending our time recently


At Home Sweet Home


And I have never been more 

Grateful

of all of the love, creativity and  hard workwe have invested in our modest little suburban  track  home.
I have always believed that living a beautiful lifecould be done without an unlimited budget.
We have been happily making our little home and gardensour dream home for 25 years now.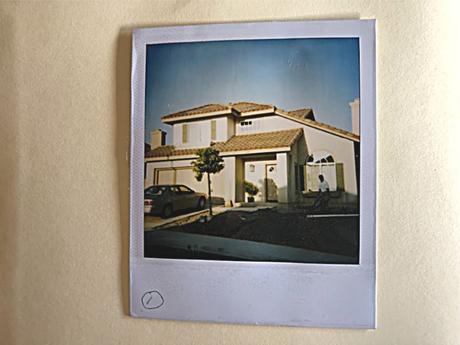 When we moved into out little homethere were no yards or hardscape what so ever.
Now our small front yard has 3 completely separate sitting areasas well as a raised planter for a cutting garden.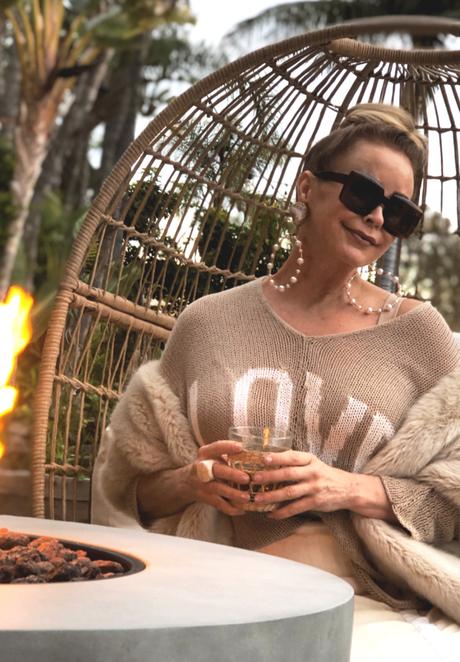 Last year we took out the grass on the left side of the drivewayand created this luxurious seating areawith two cozy nest chairsand a gas fire pit.All of which we got from Target.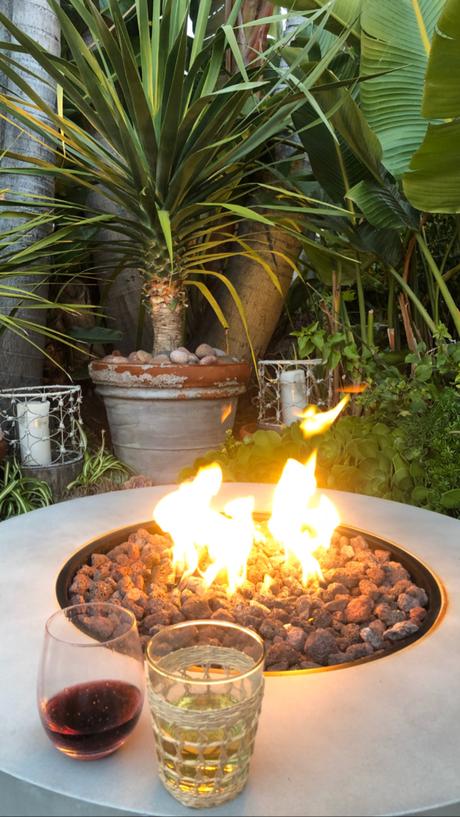 Jeff and I often start our day here with coffeeand come again for sunset cocktails.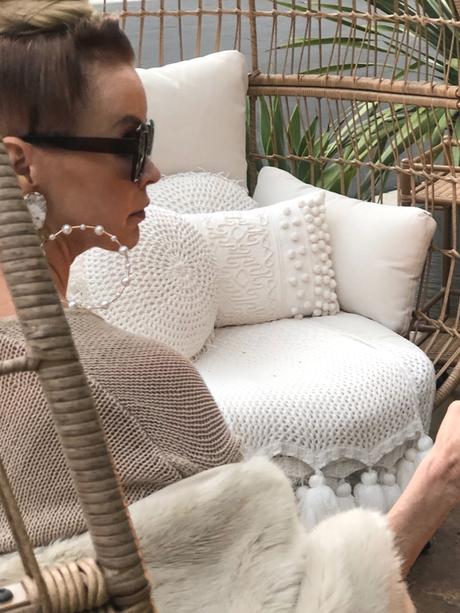 Creating this 

'Garden Room'

has given us a beautiful spot where we can engage with our neighborsat a safe distance!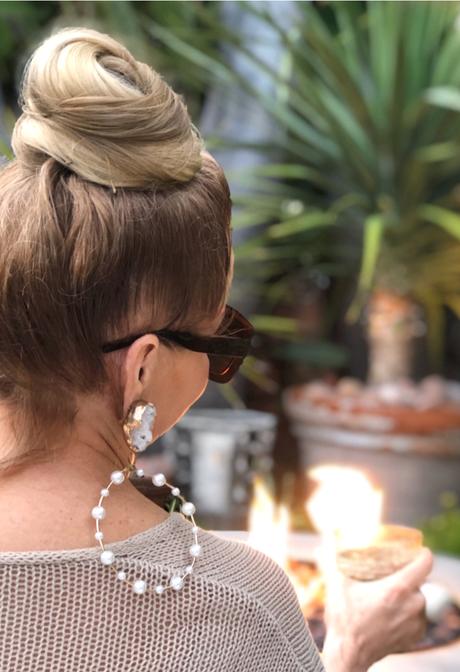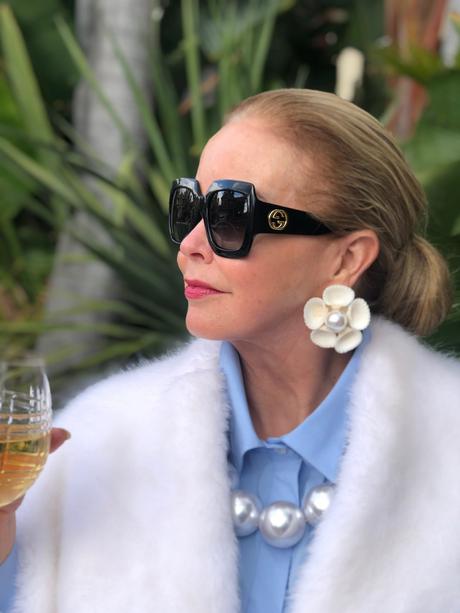 I enjoy and am committed to 

Living A Beautiful Life.


I believe in slowing down enough to take the time to appreciate the small moments.
I have been making an effort to dress for our 

cocktail hour

At Home.


I don't do it everydaybut when I do it always elevatesa simple occasion!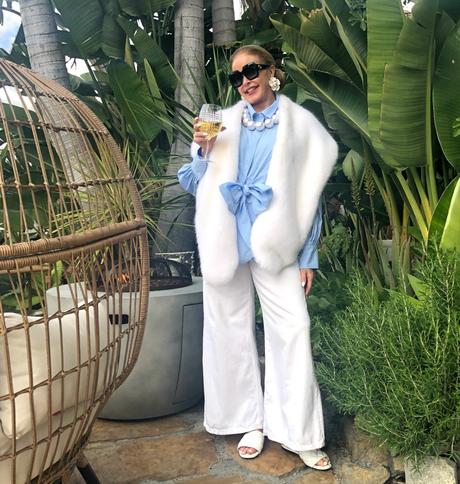 I believe you don't have to have a lot of space in a gardento have a luxurious space.
Jeff created this sandstone terracelast yearand this small space has continued to evolveover the last year.
I began redoing our front plantersthe last couple of yearstaking out all of our flowering annualswith succulent.
They actually play very nicely with our tropicals.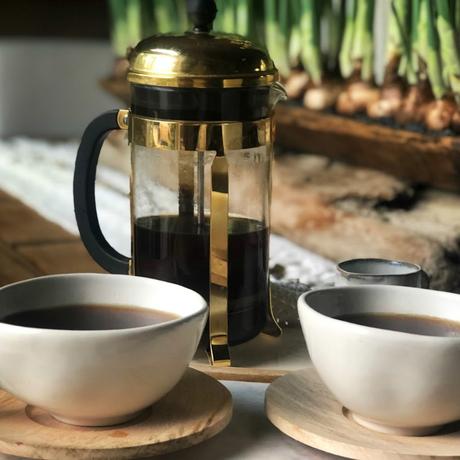 We start everyday at home with coffee time.
On the weekends we take the time to really savor the ritual.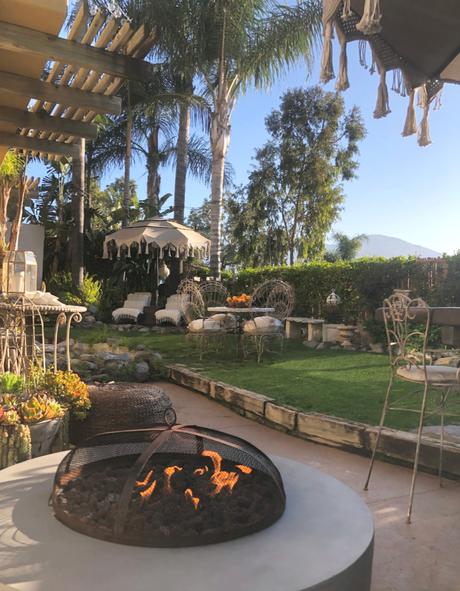 Jeff and I have so enjoyed our front terrace fire pit we have added  a second one to the backyard.  Turning it on really adds to the ambiance of the space.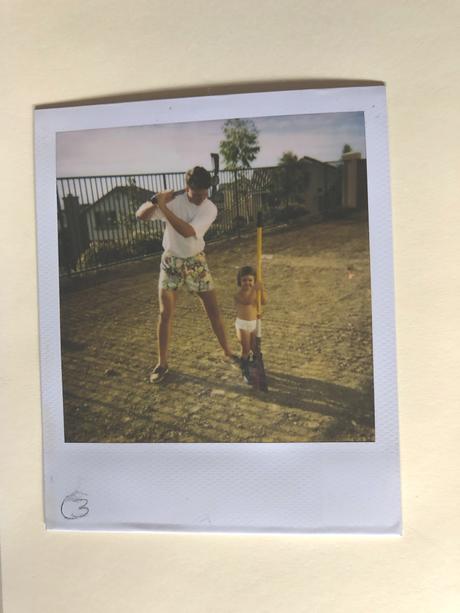 This is what our backyard consisted of25 years ago when we moved in.
We have lovingly transformed ityear by year intothe outside sanctuary it is today.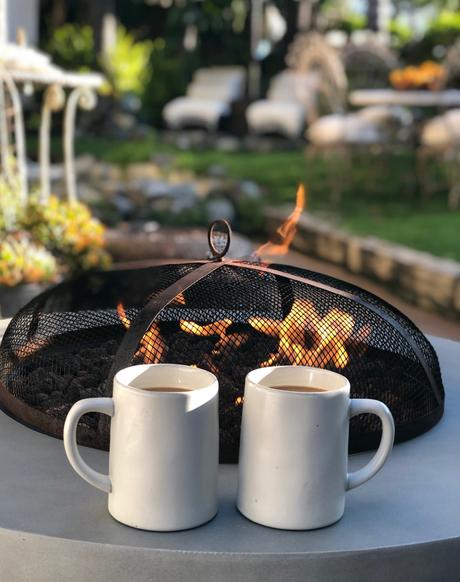 It's probably my love for our backyardthat kept me loving our'starter house'and turning it into 'our little dream house'.
I feel like I am always working towardbringing her to her full potential.My little house and gardens  feels like family.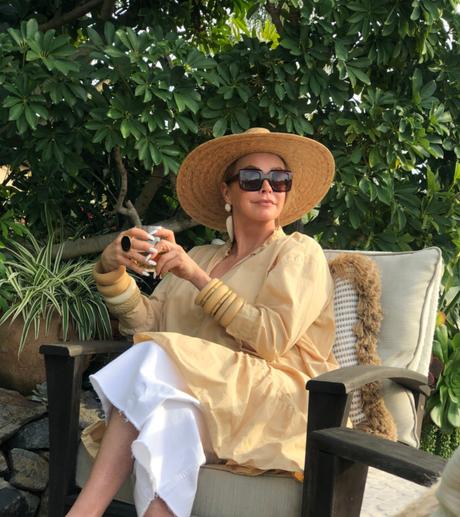 This picture is from the first front terrace we put in on the right side of the driveway.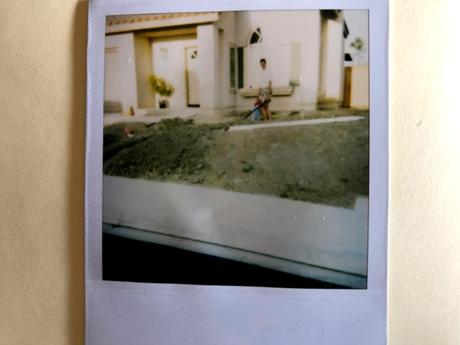 In this picture you can seeJeff just beginning the wall that dividesthe front terrace from the private courtyard behind the wall.
I am a big believer in maximizingevery square inch of our small plot of land.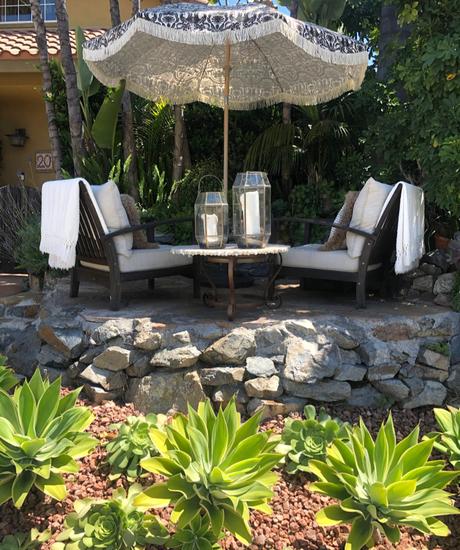 Last year we took out our remaining front grass and replaced it with succulents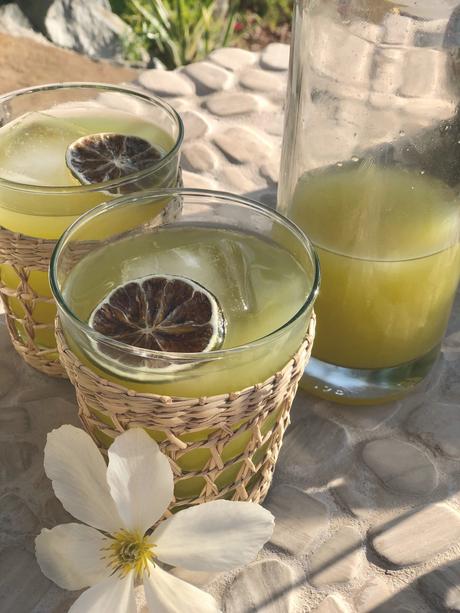 The front terrace is another lovely spot forcocktails and socially distanced conversationswith the neighbors who pass by.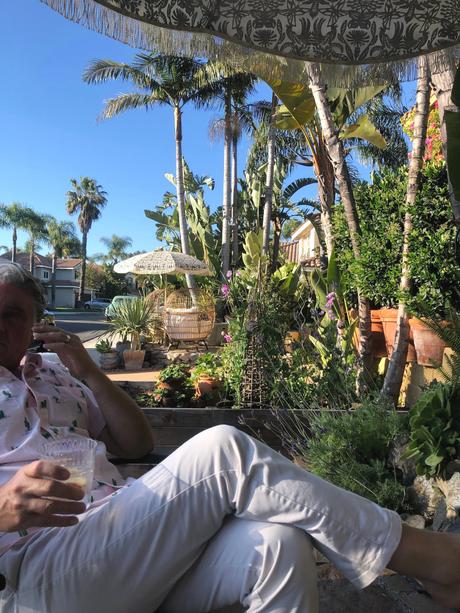 Behind Jeff is our raised planterthat I grow my cut flowers, herbs and tomatoes.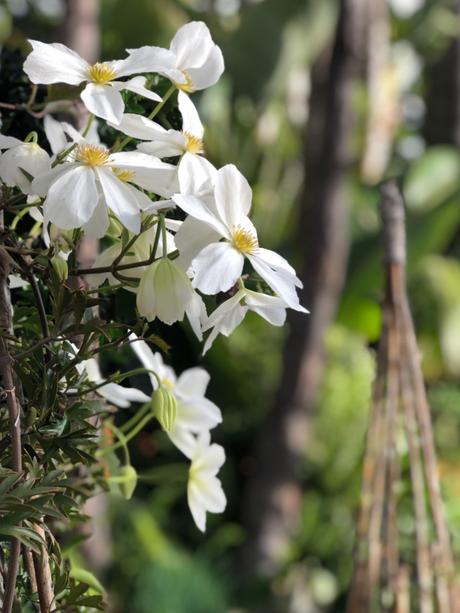 Our clematis is thriving.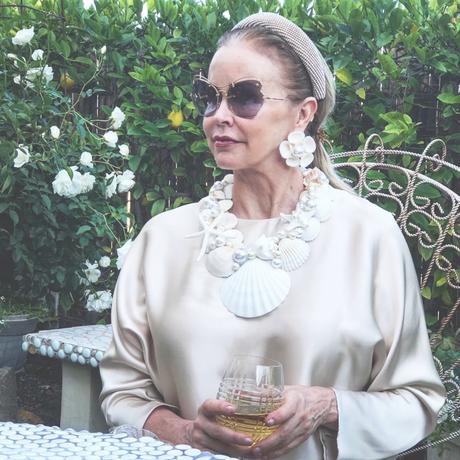 As are the roses in the back.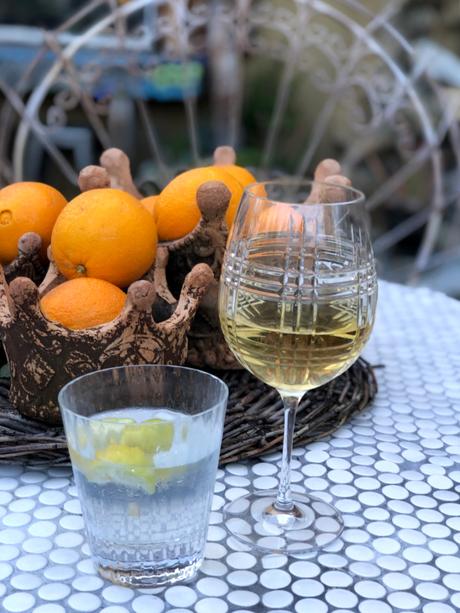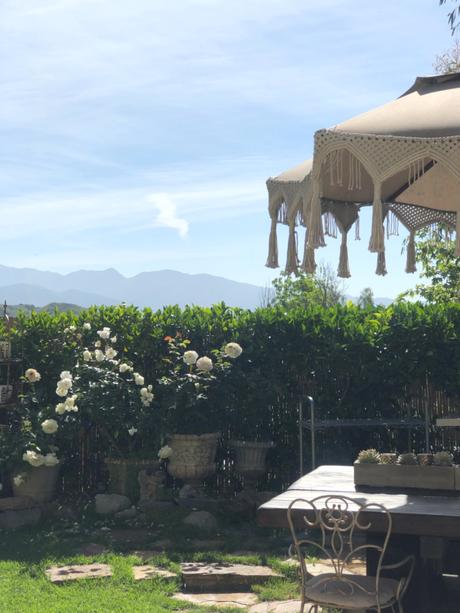 It's this viewthat I love the best!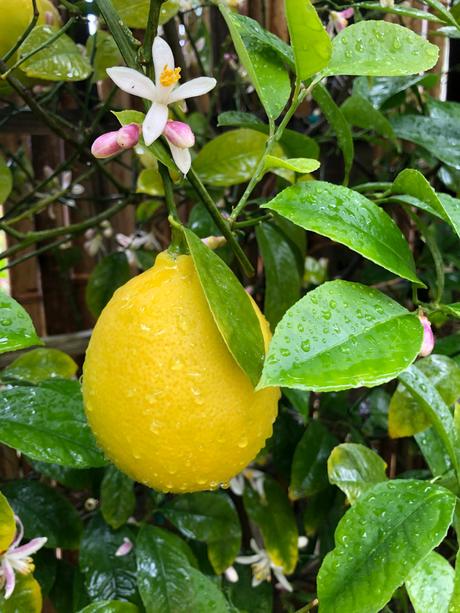 Our back fence is covered in espaliered citrus.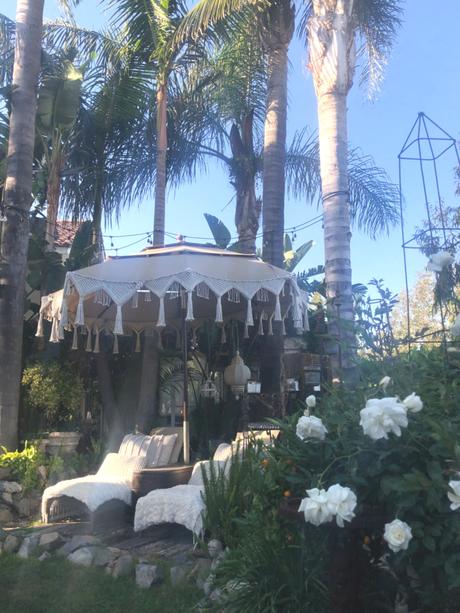 I am sharing these pictures of our gardens in the hopes of inspiring you toadd some beauty to your life.


I believe there is much beauty to be found

and 

created

out to the ordinary.

Make your home
your very own sanctuary.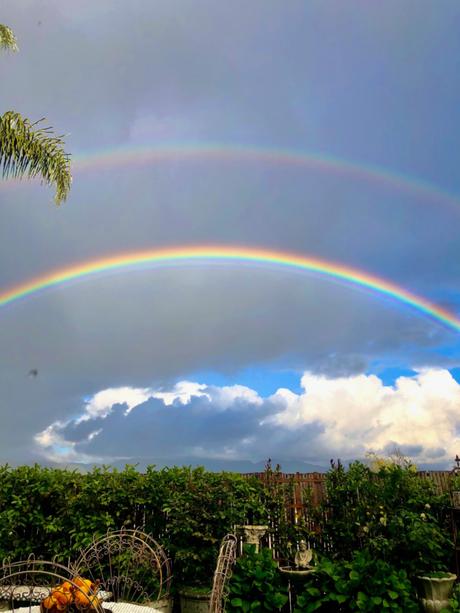 As always my friends


I wish you love and joy

as you style your life