Things are really coming along!  We are so excited to start working on the really fun parts of this renovation.  It's been a long process, and we are in the home stretch!  I've found that I haven't been able to watch any HGTV Renovation shows.  They make me all anxious and paranoid.
On the other hand, any time I do get a peek of a show, I have to feel encouraged about how well we have done finding really great deals! I'll be sharing some of our moneysaving tips in the future!
For now, here are a few fun pics of the ship-lap walls which will all be painted a creamy white (with non-VOC paint of course!):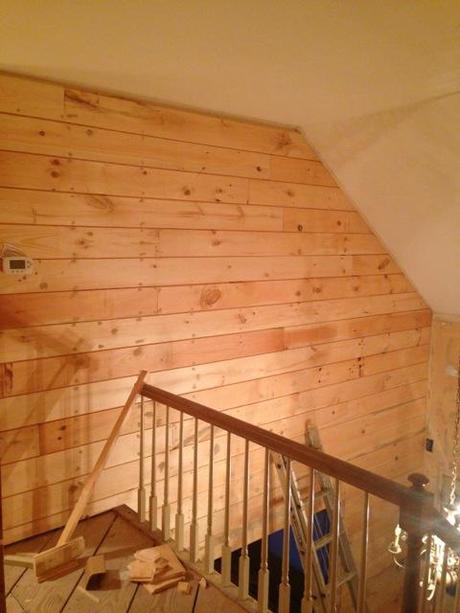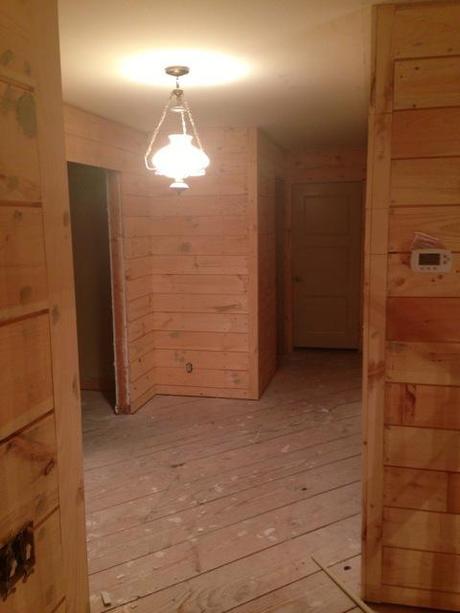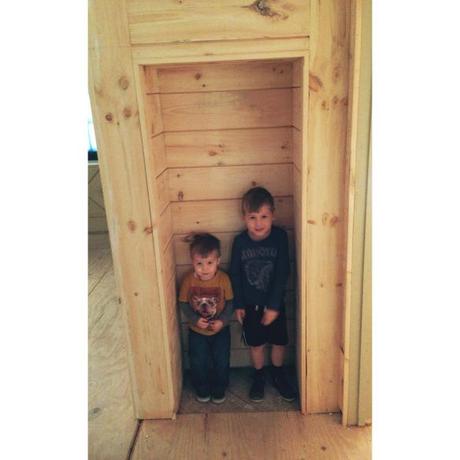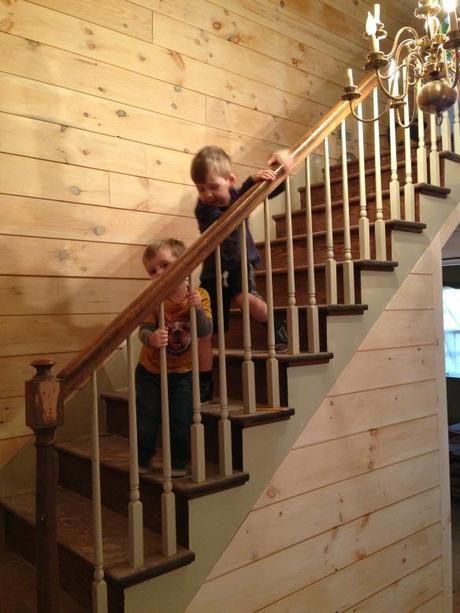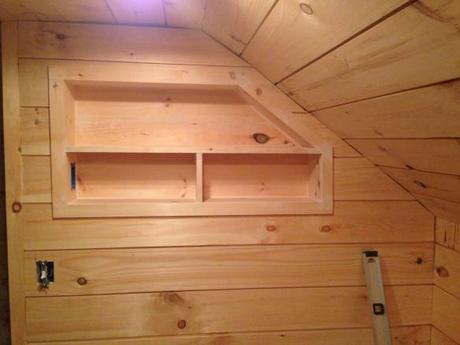 Because most of the walls in the home were covered with wallpaper similar to this…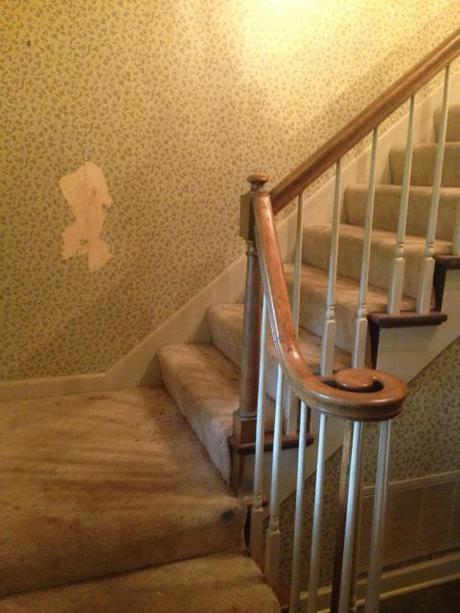 …we are using ship-lap to give the home an old, cozy, farmhouse look.
We also added a ton of recessed lighting.  The home was soooo dark and dirty when we bought it, we wanted to bring as much light in as possible!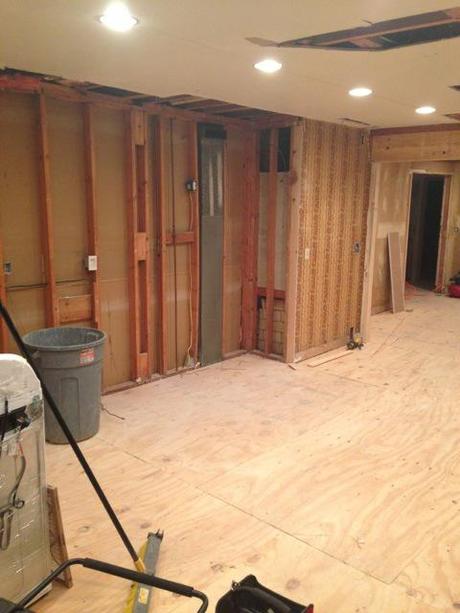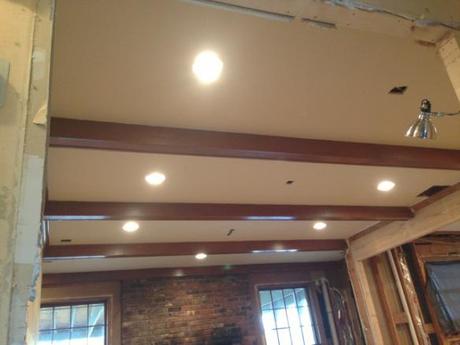 We start drywall next week, followed by paint, then new windows, then floors…and then trim, molding, cabinets, vanities, light fixtures…etc!!!
I can't wait to show you all the final photos!
live well. be well.