Good afternoon!
I finally decided to make my own hot dog buns!
I realised that I don't actually like any of the pre-made buns I can buy in the supermarkets and though they're not the star of a hot dog, I think they deserve to get a little love and attention to bring the standard hot dog to a whole new level!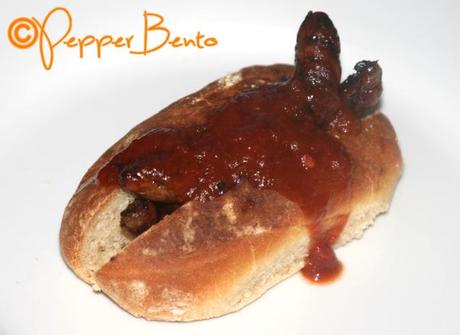 The best thing about these is you can make your rolls a custom size!
I find that buns are usually not made the right size for sausages.
Too big and it makes your first anticipating bite just bread, too small and the sausage you bite into tends to springboard face-ward and try to escape from the bun!
With this recipe you can make a four footer, assuming you're lucky enough to find a four foot sausage, or a 4 incher!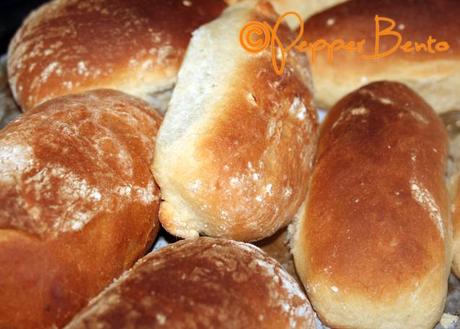 Home Made Hot Dog Buns
Makes 9 Buns
Ingredients
1 tablespoon granulated sugar
1 packet (7g) active dry yeast
60ml warm water
240ml warm milk
1 tablespoon olive oil
1 teaspoon salt
385 – 480 g plain flour
Method
In a large bowl, dissolve sugar and yeast in warm water.
Add milk, oil, salt and add about half of the flour to the yeast mixture.
Beat until well incorporated.
Gradually add flour until the dough comes together and begins to pull away from the sides of the bowl (you may not need the entire 480g).
Knead the dough until it is smooth and elastic.
Put the dough in an oiled or floured bowl, covered, in a warm place for 1 hour.
Lightly oil your work surface and divide the dough into 3 equal pieces.
Divide each third into three pieces and roll into the required size.
The standard size is 4 1/2 inch.
Place the buns on greaseproof paper on a baking tray and space them equally, further away for crisp sturdy buns or closer together for soft, lighter buns.
Cover very loosely for 45 minutes while the oven preheats to 200oc.
Bake the buns for 20 minutes for 4 1/2″ buns, keep checking for bigger buns.
The bread is done when you can knock on the bottom of the bread and it makes a hollow noise.
Leave the bread to cool on a wire rack to maintain crispness and prepare your other hot dog elements!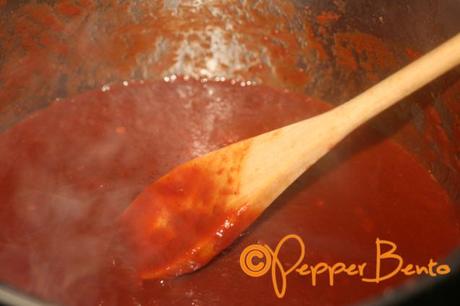 I added home made spicy barbecue sauce to mine for a signature twist!