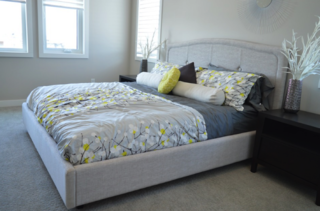 Source
Comfort is a basic concept. So basic that we don't even really pay that much attention to it, or talk that much about it. We expect it to be there and will raise hell when it isn't. But when it is there, we'll rarely comment on it.
If you've picked up a homewares magazine any time in the last six months, you've probably read a bit about the Danish concept of "hygge." If you're wondering, that's pronounced "hoo-ga." A lot of the articles about it (and there are MANY) make a point of saying there's no direct translation of the word. Some online translators offer "fun," but what it really means is "cozy, warm relaxation."
So, while we marvel at the ability of a country in the cold North of Europe to actually brand the idea of snuggling, we should avoid cynicism. What we really should be doing is welcoming the idea of making our homes more comfortable. Adding little touches that make it more pleasant just to relax and rest for a spell.
When Did You Last Replace Your Towels?
It's often recommended that you replace bath towels after about two years of use. As long as you wash and dry them after use, and take care to follow the instructions for doing so, they'll certainly be usable. That said, let's be honest about this. From the moment they are first washed, no matter what products you use, they're going to start not being new.
If you're looking for a touch of low-level hygge, especially with the calendar nearly at December, get some new towels. Big, fluffy and warm enough that you're almost glad to get out of the shower. It's a small touch, but it makes a big difference. Donate your old ones to a local vet clinic or abandoned pet shelter. Then you'll also feel warm inside.
Better Bedtimes Start With Marvelous Mattresses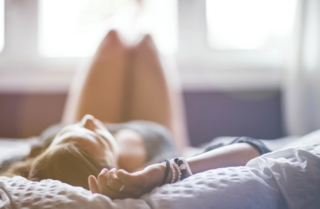 Sleep. Not only do we need it, we love it. There's a tremendous comfort in having time off work and not having to be roused by the alarm. Unless, of course, the reason we don't have to be is that our sleep is bitty, disturbed and tense. There can be any number of reasons for this. Work stress, emotional anger, the list goes on. But there's also the possibility that your bed's at fault here. Your best friend, become your sworn enemy.
Mattresses can contribute to so many sleeping problems. If you share a bed and your sleeping partner moves, the weight transfer can be enough to jolt you awake. Creaky or stiff springs can poke into your ribs like some torture device. Some older-model memory foam mattresses build up heat, so it's like a sauna in there. Very hygge, but not what you need right now. A better foam mattress, with gel particles, prevents the above issues and makes for silent nights.
Is Your Sofa Fit For Purpose?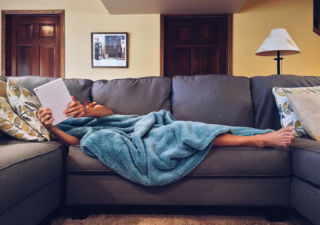 Source
Many of us have had an issue in the past where we have held onto an old couch for too long, for one reason or another. It could be sentimentality. It could be the fact that new ones cost money. It could even be that moving an old sofa is so inconvenient it's become a joke used in sitcoms. Whatever the case, persisting too long with a couch that isn't up to scratch is bad for comfort and your health.
The time may have come to say goodbye to your old sofa. Even if it's seen a lot of happy memories, it could start to see some unpleasant ones if it puts your back into spasm. By all means, if you have room, move it to the garage for cookouts. But then look at replacing it with something that suits your shape. Most dealers have firm and soft sit options. If you've had back problems, then a bean bag sofa may be worth looking at. It can take some getting used to, but is worth it.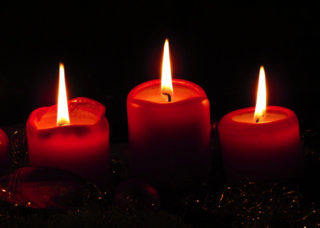 Source
So, maybe the concept of Danish-style coziness has been overplayed by the media in the last year or so. But at the same time, we can take something from the idea. Adding comfort to your home is never a bad idea. You'll sleep better, feel better and it's better for your long-term health. That's all very uncontroversial, surely?
And as a side benefit, you will be happier if you're more comfortable more of the time. Lowering stress by eliminating discomfort will make you more efficient and make life more fun. So maybe the people of Denmark have a point here. It literally can't hurt to try.