Home Bargains isn't somewhere I normally visit as there isn't one near me that I know of. I have popped in to one a few times when in Liverpool and loved what they have to offer, particularly the homeware, it is just such great value! With that being said, they very kindly sent me a whole box of home goodies to help me spruce up our home. New year, new home decor and all that ;)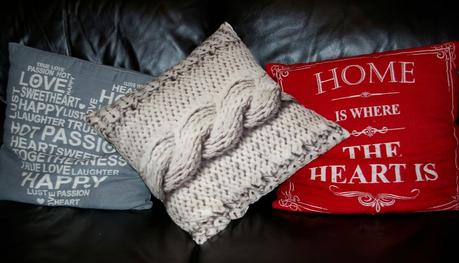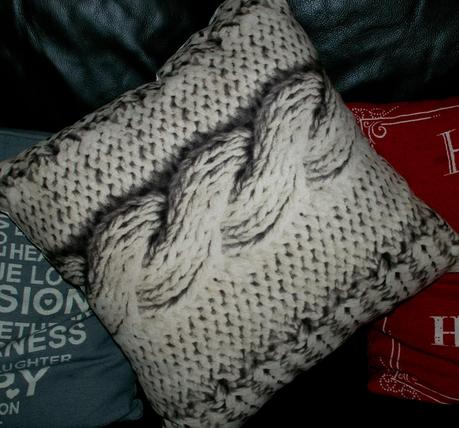 (Knit look cushion £2.99)
This cushion is probably my favorite item, I love cushions on the sofa (as much as Warren hates them) and this one is soft, fluffy and has this gorgeous knit print on it. It is such a steal, cheaper and plumper than my B&M ones next to it!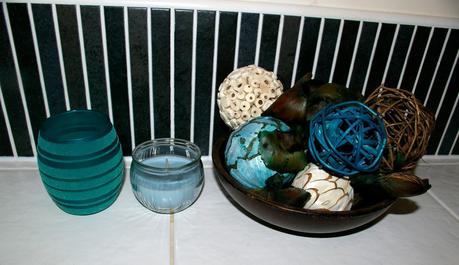 (Tealight holder £1.29, Candle 69p, Deco balls £1.79)
The next few items I have added to Sienna's bathroom. I know they aren't the usual additions to a toddlers bathroom however, there is a lot of room on the counter, she doesn't have a huge collection of toiletries yet and so I decided to add these to make it look less bare. Don't worry, she can't reach these and won't be able too for a few years I don't think. I really like the additions to her bathroom and I love the bright color too.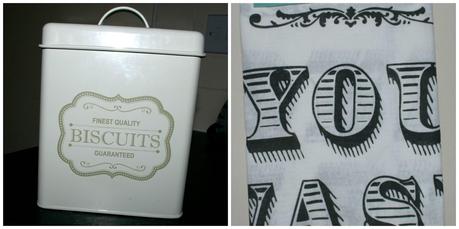 (Biscuit tin £2.49, Tea towel 99p)
For the kitchen, we received this lovely vintage looking biscuit tin and I loooove my biscuits so it is very apt. It looks lovely on our worktop! We also got a new tea towel which is black and white so again matches our kitchen, Warren loved the quote 'You wash, I'll dry'! For 99p, you couldn't walk past this without popping it in your basket!
If you're looking for a few new home decor bits and you're on a budget, definitely check out Home Bargains! 
Have you got any new home decor recently?