Hi Friends :-)  Happy Halloween!
Doesn't that just make you smile :-)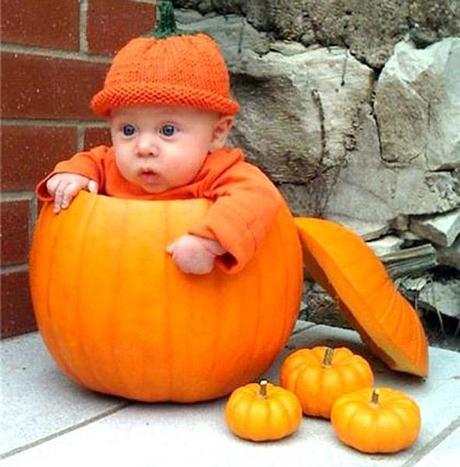 parentdish
One thing I LOVE about Fall is all the WARM autumn colors that pop up out of no where in nature.  I personally tend to decorate around warm Autumn colors......colors that make you feel cozy and ready to cuddle up by the fire. :-)  Add a cute fluffy dog and your set - haha!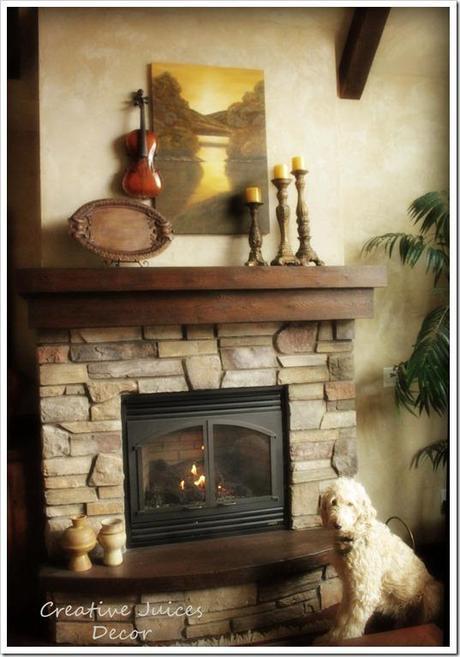 This Autumn living room setting is wonderful.  I SOOOO need a glass of wine and a good book, and then I plan to snuggle in the chair below and listen to peaceful music :-)  Agreed? ;-)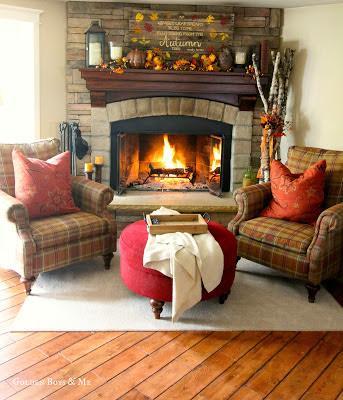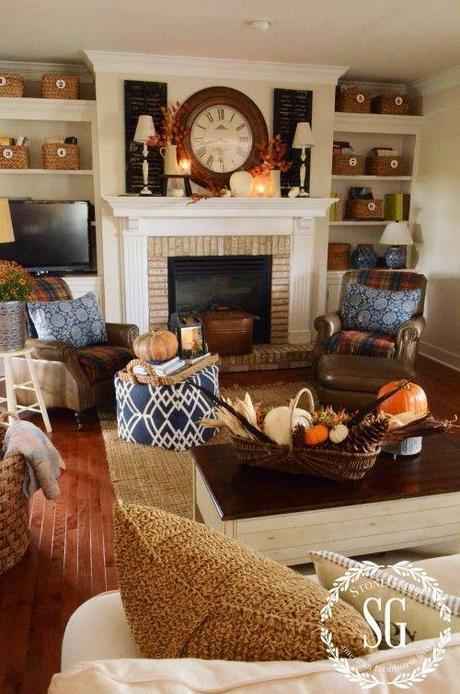 Stone Gable Blog
In my own home, I have a basement wall that was inspired by Fall.....I envisioned a brick wall with pale orange leaves covering it.  I used American Clay to create the look.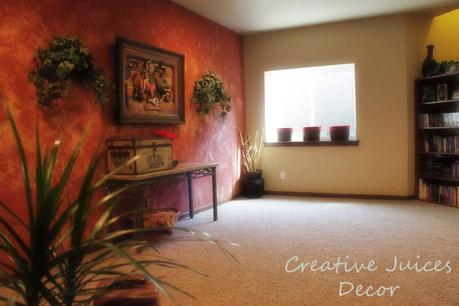 Upclose of the impressionistic leaf pattern on the wall.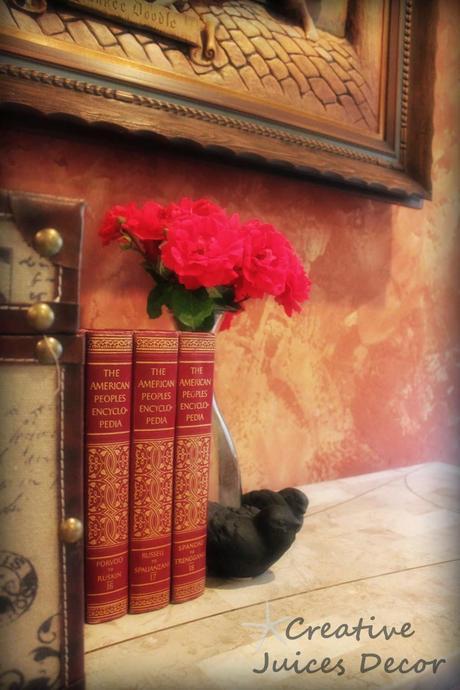 I applied a very similar look of American Clay on one of my clients homes - they love it too!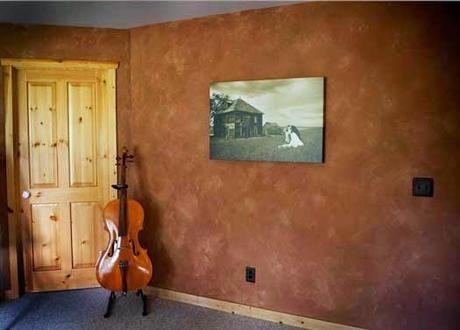 Here are some WONDERFUL and very inspiration home decors that decorated with warm fall colors and a cozy atmosphere!
Notice the natural elements like the distressed wood and displayed fall leaves.  The splashes of orange burlap pillows are perfect.  I'm just going to ignore the hanging spider art - hee,hee.  That did nothing for me! (except make me want to RUN away!)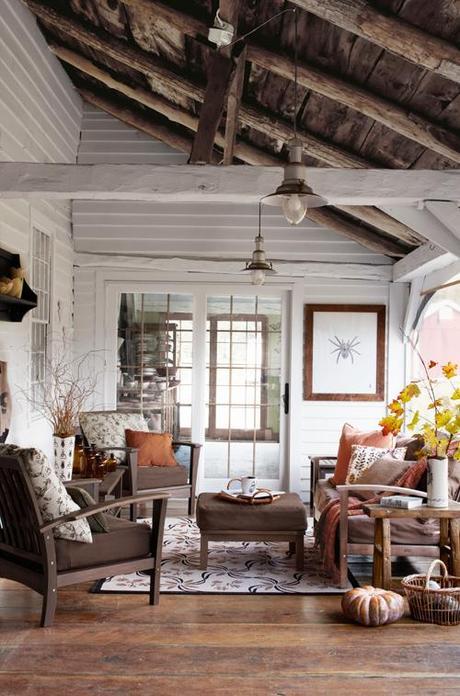 This kitchen showcases nice warm wood and a pleasant fall vignette with leaves put in vases.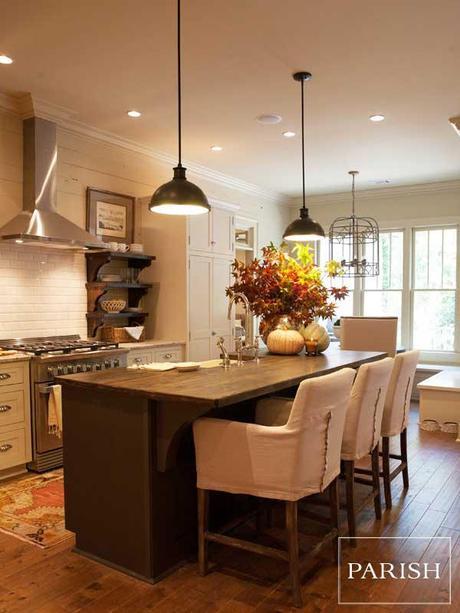 Parish Shoppe
The pop of yellow ocher warms this space right up.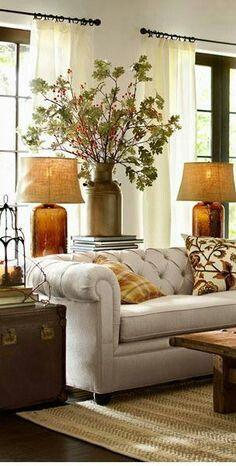 Isn't this entry way so inviting!  Her whole home was GORGEOUS!  Take a look at her blog for lots of inspiration :-)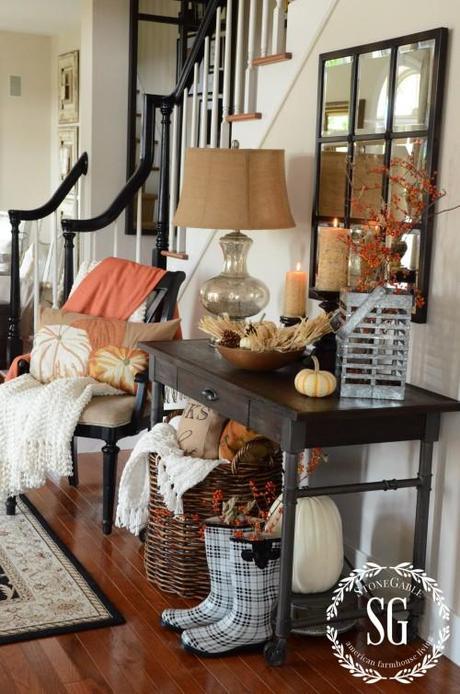 Stone Gable Blog
These next two pictures speak for themselves - classic fall color scheme!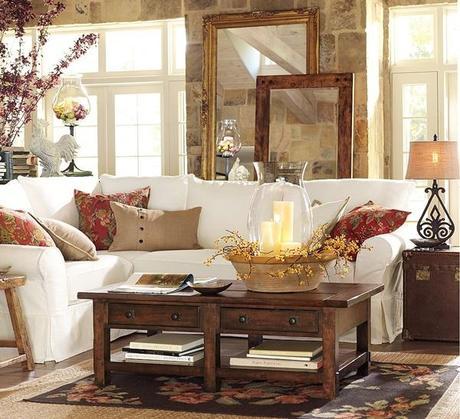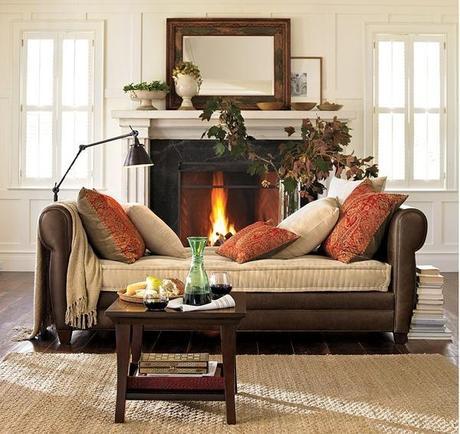 I love the BOLD move of the orange sofa :-)  It works so well with the green walls and neutral floor.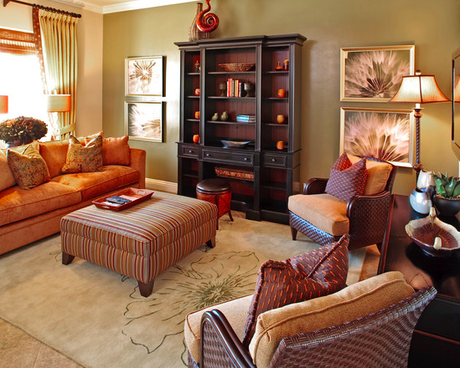 Do you like the warm color schemes or prefer the cooler tones? 
I always find it fascinating how color can have such an effect on how it makes you feel in a home!